The Benefits of the Performing Arts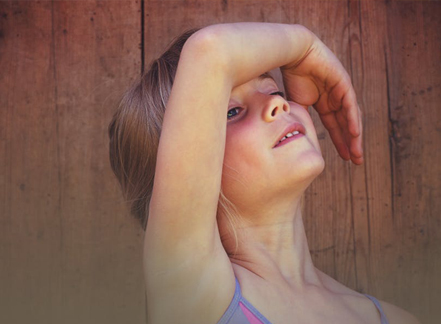 The words 'Stage School' will fill many parents with horror and conjure up images of overly confident kids but in reality a music, drama or dancing class will not transform a nice kid into a precocious monster. (Equally there are plenty of cheeky children who have never been to any kind of performing arts class!) While many children who take on performing arts as a hobby are already outgoing and confident to start with, even the most retiring child can benefit from an arts related interest.
Creative arts can seem to some parents as a waste of time - wouldn't the children be better learning the times tables or practicing their handwriting than prancing around on a stage? But apart from being fun, engaging in some sort of performing arts enhances learning skills that will stand by them in their academic and adult lives.
First there's being consistent and reliable. For many children being on stage and in front of the spotlight is something they crave - but beyond the glitter and limelight there's work. Your child will soon learn that people on stage don't just show up and do it with everything falling magically into place (it only looks that way because a team of people have worked hard at making it look effortless)
If your child is not sporty then a performing arts class can help them develop the same skills that team sports engender - they will learn the value of collaboration, team work, responsibility and accountability. Apart from showing up and putting in the hours your child will learn that if they miss their cue then the rest of the cast/orchestra/dance troupe is affected too. In an environment like this the child will also get used to taking direction from an adult who is not a parent or teacher. They will also benefit from constructive feedback from this adult whether they are director, choreographer, music teacher or even juggling teacher!
Betty Ann Norton Theatre School
The school may turn your child into a "star"; however, that is not the primary aim. All students learn to speak with fluency and confidence in their natural voice. Self-esteem is the key to learning. Clear speech is a skill for life. Other aims are Drama for development of personality, imagination, Mime for flexibility of movement, Acting for professional techniques on stage, TV, film. The tutors are highly qualified in Acting, Mime, Speech, Film Studies. Classes begin at Step 1 and end with Diplomas recognised world-wide in Acting or Teaching. The school gained 91% Distinctions in Trinity Guildhall Examinations June 2017. Small groups, individual attention.
Visit school website www.bettyann-nortontheatreschool.com or phone 01 2805921.