Easter Family Fun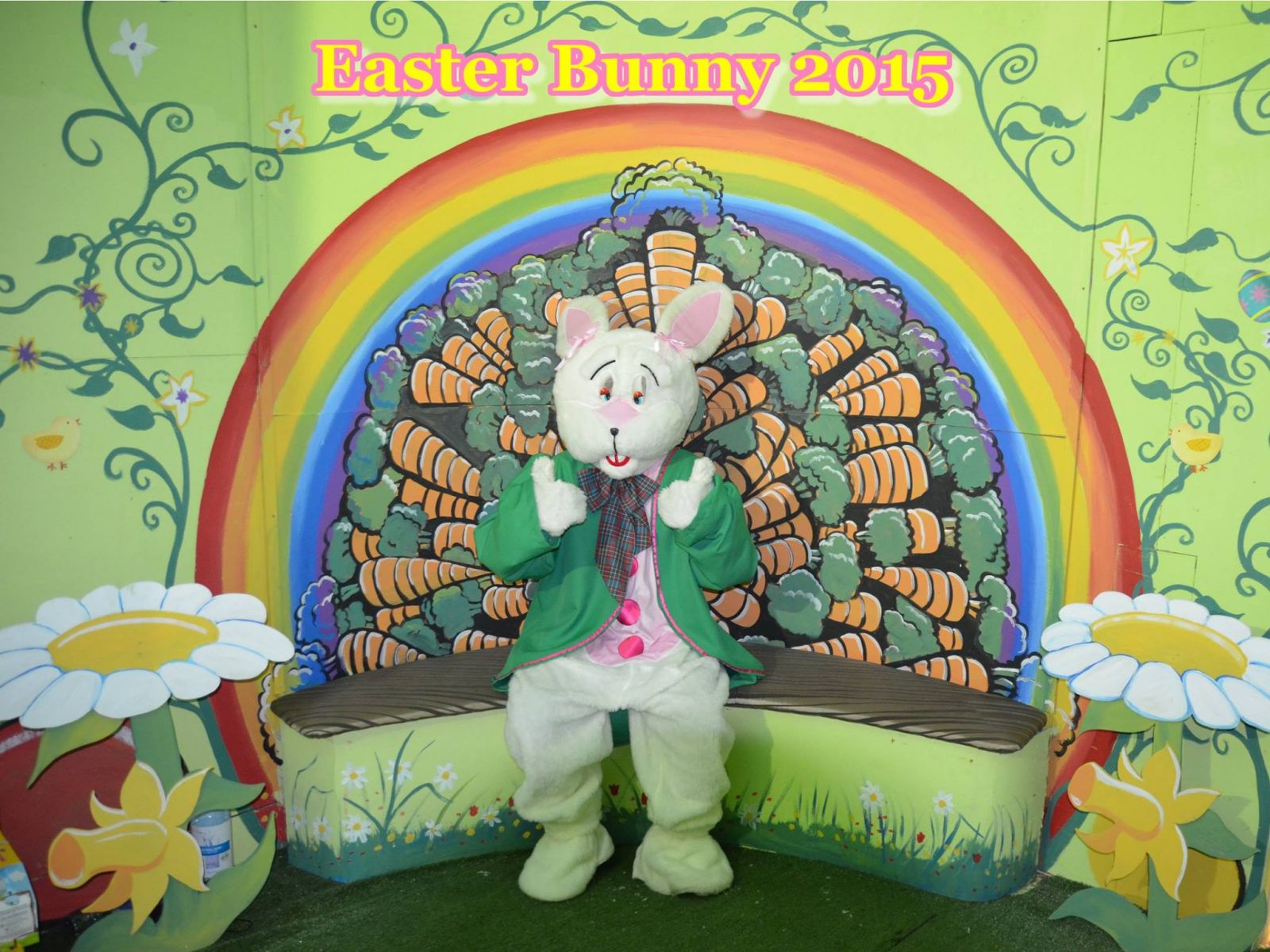 Fri 7th – Sat 15th April
Visit the Easter Bunny
The Easter Bunny returns to Cork and Limerick! Visit the Easter Bunny's House - enjoy beautiful Easter decorations and spring magic – and each child will receive an egg! Children will be able to meet the Easter Bunny in his magical house at Dunnes Stores, 105 Patrick Street Cork or at Jetland Shopping Centre, Limerick. No booking is required, just hop along! The Easter Bunny professional photographer is on site to capture that egg-cellent moment. Photo purchase is completely optional. The photos come in 8×10 professional format with a frame all for €12 and printed immediately. Additional prints €6 each. Open weekdays 12noon -6pm, weekends 10am-6pm. FREE admission. Enquiries 086 7378278 or find on FB/easterbunnyireland
Fri 7th – Sun 23rd April
EASTER SCHOOL HOLIDAYS
All schools close on Friday 7 April 2017, which is the final day of the school term, unless changes are needed to make up for time lost due to unforeseen school closures. If a school needs to make up such time, it may shorten the mid-term break by staying open up to and including Wednesday 12 April 2017. All schools re-open on Monday 24 April 2017.
Sat 8th April
Yummy Gardening Workshop
Join in a Yummy Fruit and Veg gardening workshop for primary school children at 3pm, in Griffins Garden Centre Cork. Book by text 0879517574 or emailinfo@griffinsgardencentre.ie
Sat 8th – Thurs 27th April
Fota Wildlife Poetry Trail
From the start of the Easter Holidays until Poetry Day Ireland on 27th April, visitors to Fota Wildlife Park in Cork will be able to pick up a free Poetry Trail Map, and enjoy some fantastic, family-friendly poems about the animals and trees at Fota as they explore the park. The map will also include a selection of prize-winning poems by local school children. www.poetryday.ie www.fotawildlife.ie
Sun 9th April
Fort 2 Fort Charity Cycle
Help raise funds for the Mercy Hospital Cork and cycle around the magnificent Cork Harbour, starting and finishing at Camden Fort Meagher, Crosshaven. As well as exciting new routes, this year's event will include a King & Queen of the Mountain category. Register online at www.mercyfundraising.ie or on the day.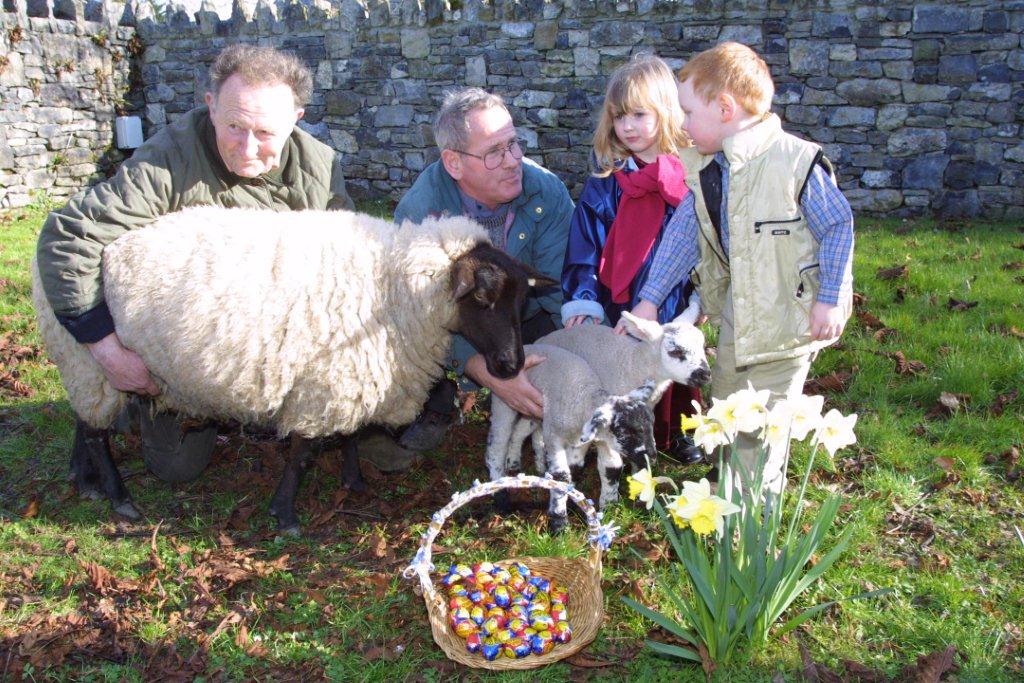 Mon 10th – Thurs 13th April
Bunratty Easter Activity Camp
Keep your little ones busy over the Easter break at Bunratty Castle & Folk Park! Children will be able to try their hand at Easter Fairy Door painting, animal husbandry, Easter cookie cooking classes, bow & arrow making and infamous Easter Treasure Trail & Egg Hunt! Suitable for age 7+, camps operate 10am to 2pm and cost €70 for a four day camp or €20 per day. Bookings 061 370502 or e-mail: halll@shannonheritage.com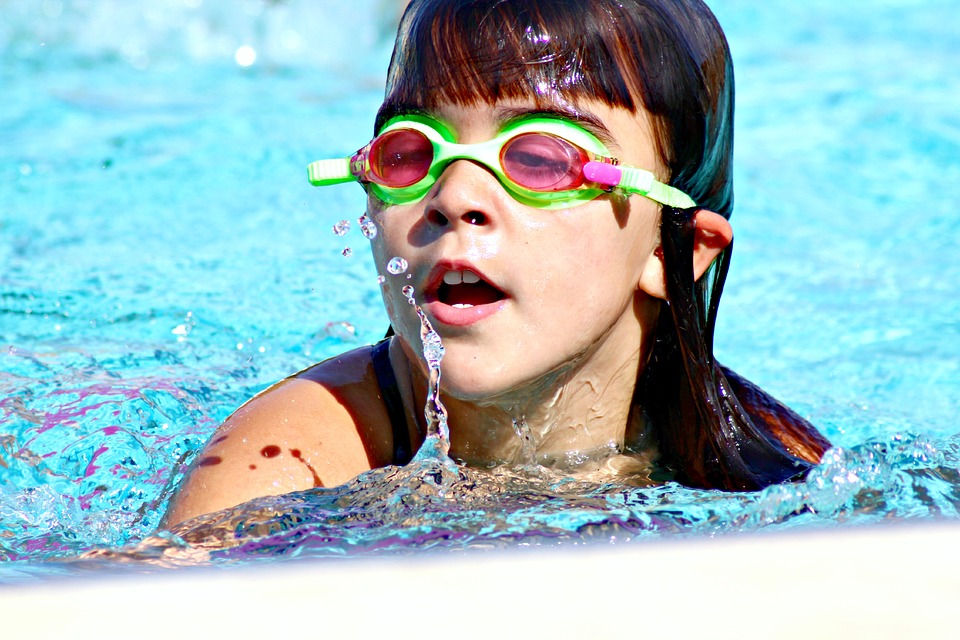 Mon 10th – Fri 21st April
LeisureWorld Easter Activity Camps
Get them active and having fun this Easter with fun filled water & activity camps in BOTH LeisureWorld Churchfield and Bishopstown in Cork. These fun filled camps will keep kids entertained and moving with a range of games and activities such as pool fun, arts & crafts, team games, outdoor games and brain games.
Camps run 10am-4pm daily and supervised by experienced camp leaders. Both LeisureWorld sites are running 2 weeks of camps. Week 1 (10th-14th April) 5 day camp costs €90 Mon-Fri. Week 2 (18th-21st April) 4 day camp costs €75 Tues-Fri (no camp Easter Monday). Suitable for 5-10 year olds.
LeisureWorld is also running morning Swim Camps to give your child a head start on lessons and improve their water ability. Specially designed swim lessons run from 9:15am-10am 4 days a week before activity camps in both Bishopstown and Churchfield. Book your child in for the Swim Camps for €60. Week 1 Mon 10th - Thurs 13th (no swim camp Good Friday). Week 2 Tues 18th - Fri 21st (no camp Easter Monday).
Book both the Swim & Activity Camps for €127 in Week 1 and €115 for Week 2! Call LeisureWorld Churchfield on 021 4397868 or email churchfield@leisureworldcork.com Call LeisureWorld Bishopstown on 021 4346505 or email info@leisureworldcork.com www.leisureworldcork.com
Mon 10th – Weds 12th April
Easter Craft Workshops
Celebrate Easter with artist Caoimhe Dunn with a variety of workshops to choose from for all age groups – make an Easter chick, Busy Bees and Silly Snails, Set Sail! 066 7123055 www.siamsatire.com
Tues 11th & Weds 12th April
Tues 18th & Weds 19th April
Easter Eggstranauts Workshops
Young space engineers camp full of planetary discovery at Blackrock Castle Observatory Cork. Find out how planetary landers are constructed. Try designing your own system to land on a comet, an asteroid or even another planet! Suitable for children age 8 to 12 years. 021 432 6120 www.bco.ie
Tues 11th – Fri 21st April
Easter Camps Limerick
An Easter Camp eggs-perience you won't forget at The Hunt Museum in Limerick! This camp promises to be lots of fun, you will be hopping mad if you miss it! Suitable for ages 5+, from 10am - 4pm. Booking essential www.huntmuseum.com
Tues 11th & Weds 12th April
Easter Camp Workshops
Using different materials and techniques to create Easter inspired art and craft pieces to take home for the Easter holidays. Workshops run from 11am – 2pm and are suitable for six to 12 year olds. Admission €10 - booking essential. Tipperary County Museum Call Julia on 0761 065254 or email julia.walsh@tipperarycoco.ie
Weds 12th & Thurs 13th April
Colourful Chemistry Camp
Join Anyone 4 Science at Lifetime Lab Cork this Easter for two fun filled days of colourful chemistry experiments and discover all about atoms, molecules and crystals. Children will take part in age appropriate engineering experiments and work on some fun design projects. Book by e-mail at info@anyone4science.com
Fri 14th April
Fota Easter Trail
Hop over to Fota House & Gardens with the family for the annual Easter Egg Trail at Fota House & Gardens where Peter Rabbit and his friends will be dashing around having fun! Enjoy music and fun, food stalls, and garden games. 021 4815543 www.fotahouse.com
Fri 14th – Mon 17th April
Easter Weekend
This year, Good Friday falls on 14th April, Easter Sunday on 16th April, and Easter Bank Holiday Monday is on 17th April 2017.
Fri 14th – Mon 17th April
Leahy's Monster Easter Egg Hunt
Leahy's Open Farm in Dungourney, Co Cork, opens for the Easter Holidays with a Monster Easter Egg Hunt throughout the Easter weekend. The Easter Bunny will be dropping eggs continuously throughout the farm, so no matter what time you start your hunt there will be eggs everywhere… Egg & Spoon races for parents and an Egg Throwing competition! Complete the questionnaire on arrival and be entered into a draw for a FREE return trip to Leahy's Open Farm. 021 4668461www.leahysopenfarm.ie
Sat 15th April
Easter Egg Hunt Lismore
Children of all ages are invited to the annual Easter Egg Hunt from 10.30am-12.30pm at Lismore Castle Co Waterford. Explore the gardens to gather clues amongst the plants and sculptures. Successful hunters will be rewarded with a delicious Easter egg at the end. Tickets €5 - booking advised 058 54061 e-maileducation@lismorecastlearts.ie
Sat 15th April
Spring Spree
Annual charity fun day at Lismore Castle Co. Waterford to celebrate the opening of the Gardens and Gallery for the new season - with nearby clubs and groups helping to raise money for the local SVP and Lismore Castle Arts Education Fund. There will be activities and games galore with fun for all the family. Suitable for all ages. FREE ENTRY (Donation encouraged). 058 54061 www.lismorecastlearts.ie
Sun 16th April
Charity Easter Egg Hunt
Annual charity garden Easter Egg Hunt at Ballygarry House Hotel and Spa in aid of Barnardos and local charities. The hotel's landscaped gardens are the place to be for a choc-filled family day out, with the Easter Bunny on hand to help little ones find the hidden chocolate eggs. Tickets €5 per child, adults free. Places limited, advance booking essential on 066 7123322 www.ballygarryhouse.com
Sun 16th April
Easter at Tayto Park
Tayto Park is the perfect family destination this Easter. Their Egg-cellent Detective needs your help to solve the mystery of Who Stole the Egg in Tayto Park? Join a crime scene investigators inspired event in the zoo. Don't miss Easter arts and crafts and dozens of egg-tastic experiences for all! Take part in solving the mystery of "Who Stole the Egg?" and every child will receive an egg once the thief is found! Normal entry prices apply; there is no extra charge for the Hunt. www.taytopark.ie
Easter Monday 17th April
Easter Fun & Games Bunratty Folk Park
A line up of fantastic events to keep the whole family entertained from 1pm- 5pm today. Meet the incredible magician Steve Spade. Merlin and young King Arthur will enthral with spells and illusions in the historic Bunratty Castle. See stilt walkers, fire-eaters and jugglers on the village street. There will be magic shows, face painting, balloon modelling, Disney characters, train rides and the beloved Bunratty Castle and Folk Park Easter Parade. Book online www.shannonheritage.com call 061 360788 e-mail reservations@shannonheritage.com
Mon 17th April
Cork City Gaol Easter Egg Hunt
Brilliant fun to be had for all the family at Cork City Gaol with the return of the Easter Egg hunt. Kids are given a map of the Gaol and must find all the hidden eggs to win a prize! Open from 9.30am – 5pm. Normal admission rates apply. www.corkcitygaol.com
Tues 18th – Fri 21st April
King John's Castle Easter Activity Camp
In the heart of Limerick City, Medieval Mayhem is the theme of this year's camp where children can enjoy Medieval Arts & Crafts, King John's Castle Medallion Making, archery, Medieval Treasure Trail through the castle grounds and a magical medieval Easter Egg Hunt. A wonderful way for children to learn lots of new skills, have fun and keep busy over the Easter mid-term. Suitable for age 7+, camps operate 10am to 2pm and cost €70 for a four day camp or €20 per day. Bookings 061 370502 or e-mail: halll@shannonheritage.com