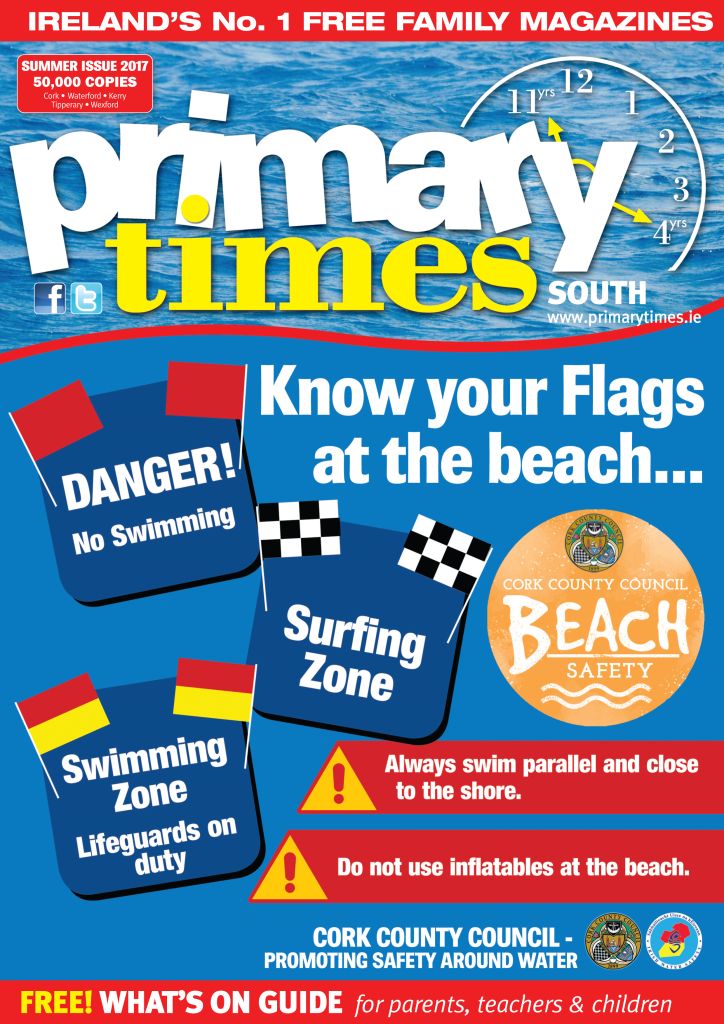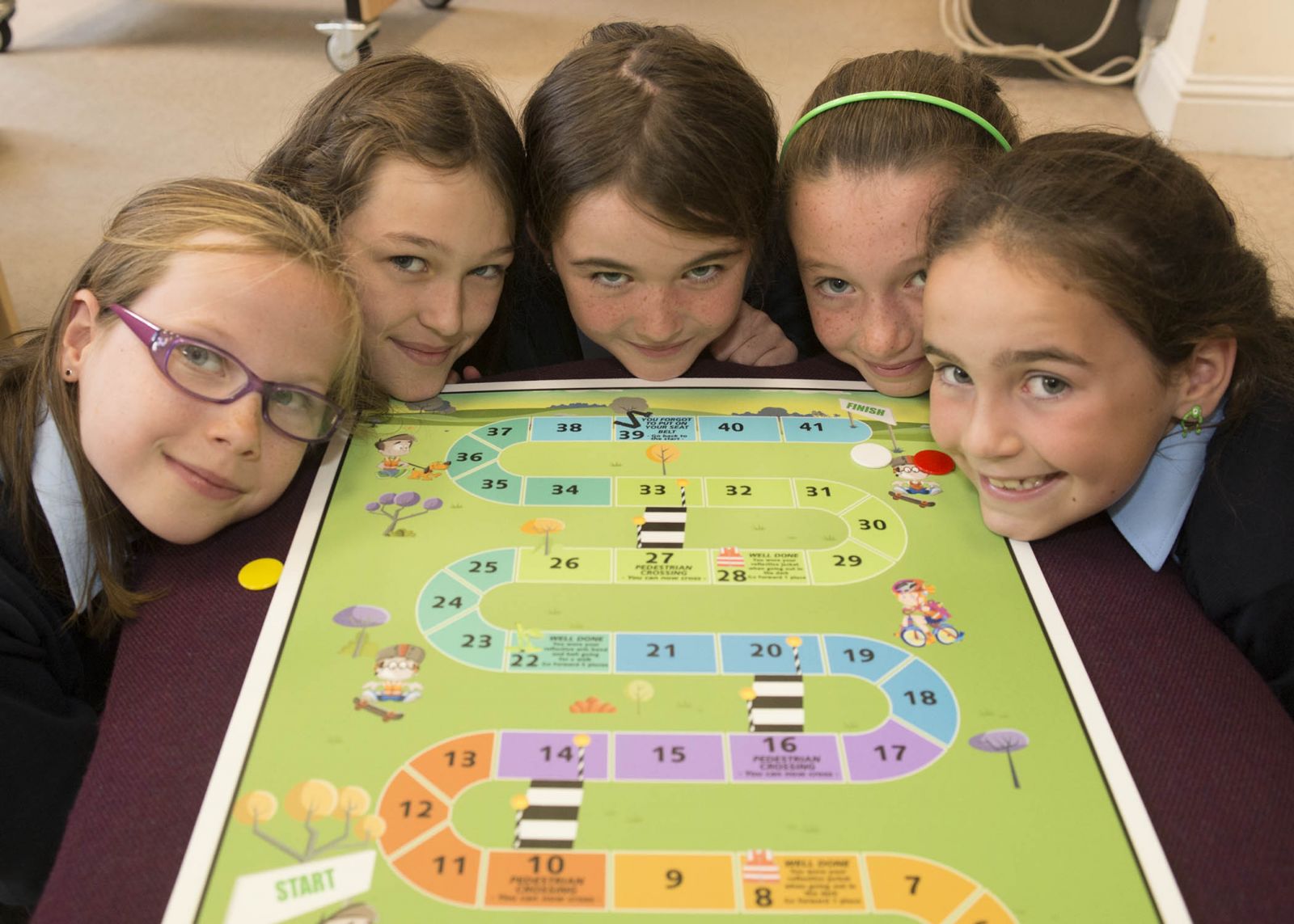 FREE SCHOOL VISITS - Water, Road & Farm Safety
You can get your local school in County Cork to register for a FREE SCHOOL VISIT to help educate children around Water, Road & Farm Safety. You will also get a free pack of safety themed games and books for your school – as well as a Safety Flag to fly proudly outside your school! There is no cost involved and the sessions are run in a manner that is fun, interactive and gets the children thinking for themselves around safety. Please e-mail caroline.casey@corkcoco.ie for further information to register for your FREE school visit.
In Ireland the equivalent to an average classroom of children (30 children) drowns every ten years. Research has shown that children drown because of a lack of education and adequate adult supervision. Do you know where the lifebuoys are at your local beach? Is your family familiar with the Flag System operating on the beaches during the summer bathing season? The World Health Organisation (2014), states that drowning is one of the 10 leading causes of death among 1-24 year olds. The highest drowning rates are among young children 1- 4 years of age with ponds being the biggest risk factor.
Road accidents account for almost 40% of child deaths in Ireland. The Road Safety Authority records show that half of fatalities take place between 4pm - 6pm from April to August. In 2015 a total of 16 children under 15 died on Irish roads. Eight of these children were pedestrians and the remaining eight were passengers in motor vehicles. Children will do as we do - so we need to model safe behaviour around the roads.
FREE FARM SAFETY EVENTS: Cork County Council is running FREE Safety Days at Tir Na Si, Open Farm, Watergrasshill, Co. Cork for County Cork Primary Schools. Take a look at what happened at one of the most recent safety days on the farm here: https://vimeo.com/195320956 A great day was had by all and the children learned lots of valuable safety information. These events run regularly throughout the year so if you wish to get involved in the Cork County Council Circle of Safety Events, please email caroline.casey@corkcoco.ie to register. Limited places available so early registration is necessary.
------------------------------------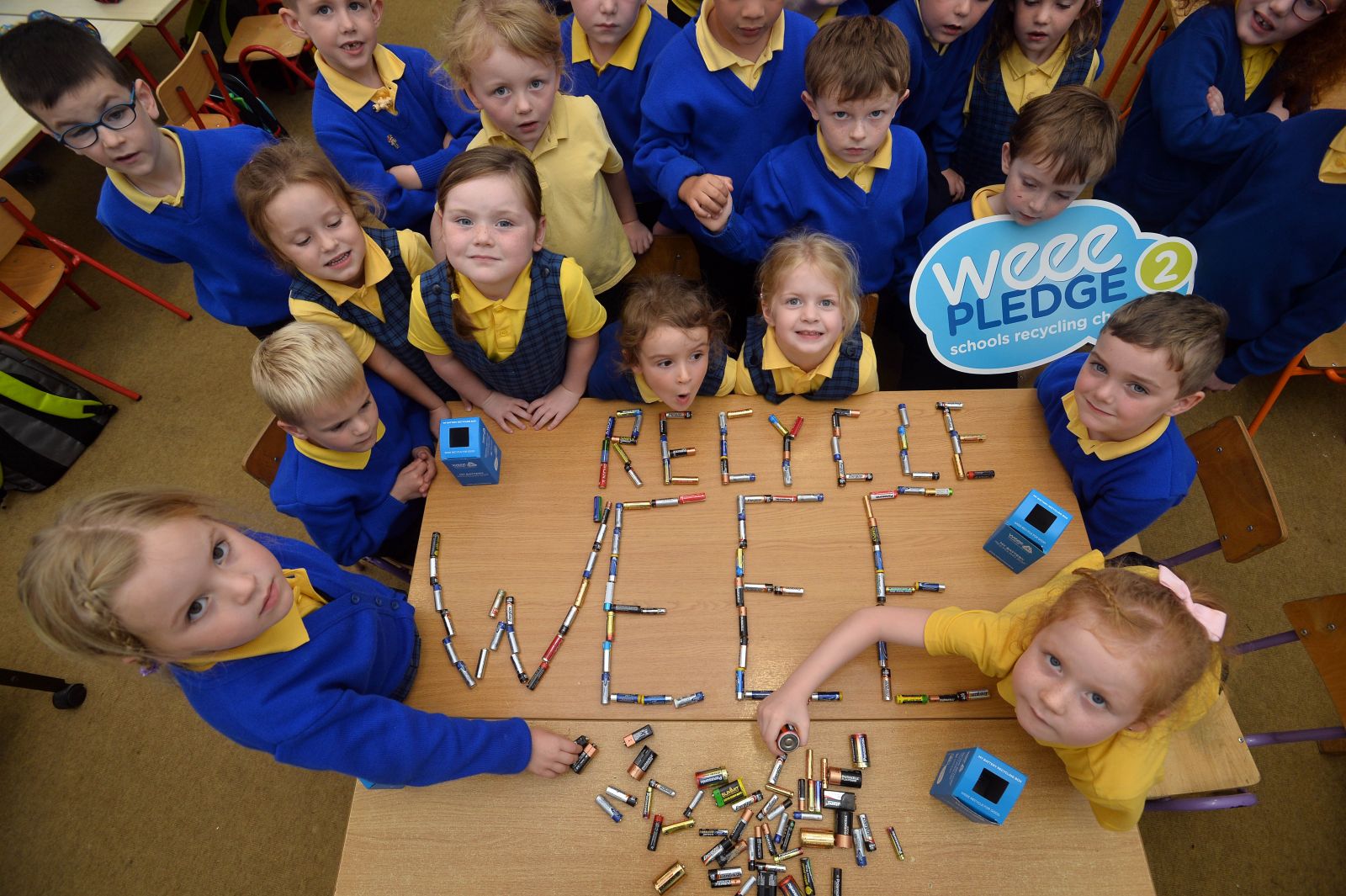 WEEE Pledge Schools Battery Recycling Challenge
WEEE Pledge is a FREE battery recycling programme designed for schools. By engaging in fun learning activities and taking charge of battery recycling, students (and their families) learn about the importance of being responsible for the environment and how to make a difference in each community. A big thank you to teachers and students who have incorporated waste battery recycling into their school recycling activities by joining the WEEEPledge programme. An impressive 26,105 kg of waste batteries were recycled through WEEEPledge in 2016. By recycling waste batteries, your school will also help raise vital funds for LauraLynn, Ireland's Children's Hospice. EVERY single battery you collect contributes to a monetary donation to LauraLynn. This year, thanks to the Irish people and schools around the country who contributed significantly, WEEE Ireland have surpassed their donation target for charity partner LauraLynn. WEEE Ireland delivered a donation of €50,000 to LauraLynn recently, bringing the overall donation to date up to €285,000, surpassing their target of €250,000. WEEE is asking you to go on a hunt for batteries around your home and collect as many as waste batteries as possible. You can get your friends, family members and neighbours involved too! Collect waste batteries at home - bring them to school and place them in the blue WEEE Ireland boxes. The programme also rewards schools with a chance to win fantastic spot prizes too. For further information about the WEEE Pledge programme or to sign your school up log on to www.weeepledge.ie
------------------------------------
Dogs Trust is Ireland's largest dog welfare charity. Last year they rehomed 2,957 Irish dogs. As part of their commitment to reduce the number of stray and unwanted dogs in Ireland, they have a team of dedicated team of Education and Community Officers who deliver Educational Workshops to primary schools completely FREE of charge. All workshops are fun, engaging and interactive. The focus is to deliver a message of Responsible Dog Ownership whilst educating children on how to stay safe around dogs. A variety of themes and curriculum links means that they can deliver a different workshop and range of activities every time they visit. Last year the Dogs Trust expanded to 6 Education and Community Officers, covering 95% of the Republic of Ireland so there has never been a better time to request a visit.
To request a workshop email education@dogstrust.ie or log on to www.learnwithdogstrust.ie where you can also find more information, free learning resources and fun & games!
------------------------------------
COPYQUIP is a leading supplier of photocopiers and printers in Munster, and has supplied colour and mono devices to schools and businesses for over 20 years. Their team of trusted advisors has over 50 years of combined experience ready to serve your school's needs. Copyquip pride themselves on first class service and love to help customers choose the right model for their needs and best option for their budget. With Copyquip you can lease, buy or rent photocopiers and printers. Proud of being up-to-date on the latest industry knowledge, their team can help your school find the right machine for the job that needs to be done. The company offers very favourable terms and if your school is unsure whether to purchase or lease, then Copyquip are happy to run the numbers for you, so that you can be confident you are making the right decision. Family owned and run, always at the end of the phone, unrivalled service, and ready to meet your needs day after day. Give Copyquip a call on 021-4892720 and quote PRIMARY TIMES. www.copyquip.ie
------------------------------------
79 new schools to be added to DEIS Programme
30 schools already in DEIS to receive additional resources
The DEIS (Delivering Equality of Opportunity in Schools) Plan 2017 was published by Minister for Education & Skills, Mr. Richard Bruton, TD in February. The overall aim of the DEIS Plan 2017 is to build on the experiences of existing DEIS schools to inform effective ways in which the education system can help to break down cycles of disadvantage through improved identification of schools and calibrating supports to assist those pupils most at risk gain real and lasting benefits from their education. The new DEIS school support programme will be implemented from September 2017. A list of schools with the highest concentrations of at risk pupils/students has been finalised and these schools will begin to receive additional supports from September 2017.
………………………………………………………
Horse Racing Ireland 'Go Racing Kids' Club' Education Days for school groups will take place in Tramore on April 28th; Killarney end of April, Cork June 12th; and Tipperary in October. Some of the highlights of the day include Meet a Trainer: a trainer brings a racehorse to the racecourse and describes how to train a racehorse, how their yard gets ready for a big race day; and Meet a Jockey: a jockey takes the pupils into the weigh room. R.A.C.E (Racing Academy & Centre of Education): provide information about their Trainee Jockey course and give demonstrations on the racehorse simulator! The racecourses and HRI provide lunch for all the children and buses to and from the school to the venue. Children also receive complimentary family passes. If your school is interested in taking part, please contact Claire Rushe by e-mail: crushe@hri.ie
------------------------------------
2017 RDS Primary Science Fair @MIC Limerick
Developing numeracy, literacy and scientific skills in the primary school classroom in an effective and creative way is what the RDS Primary Science Fair is all about. As a non-competitive forum, the RDS Primary Science Fair showcases STEM investigations undertaken by primary school classes across Ireland. It brings together teachers, parents and students to showcase class projects, share experiences and learn from each other. Integrating a range of curricular objectives – in particular children's oral language development and numeracy skills – the focus on inquiry based skills benefits teachers and children alike.
Now going into its eighth year, the RDS Primary Science Fair will take place at the RDS Dublin, January 12-14 and at MIC Limerick, January 19-21, 2017. Applications to exhibit a project in 2017 in Dublin or Limerick are open to 4th, 5th and 6th classes. All the information you need to know about applying is on their website, including examples of class projects that have previously been selected for the Fair. The deadline for entries is Wednesday, October 5, 2016. Visiting schools may also visit the Fair to view projects showcased by their peers and enjoy a world of science-led entertainment! Advance booking details will be available online at www.rds.ie/primarysciencefair Email: primarysciencefair@rds.ie Tel: 01 240 7990.
………………………………………………………
Minister for Education and Skills, Jan O'Sullivan has announced a new language curriculum for primary schools, focusing on the development of oral language, reading and writing skills and specifically designed for young children in junior infants through to 2nd class.
According to Minister for Education and Skills, Jan O'Sullivan, "For the first time, there will be no distinction in how the teaching and learning in English and Irish are approached as languages. The new curriculum establishes very clear learning outcomes and development milestones for our young children through both languages." From September 2016, the focus will be on the implementation of the oral language strand, with the following year seeing the focus on new reading and writing strands. All strands of the new curriculum will be taught to young children in junior infants to 2nd classes by September 2018. Teachers will be given the necessary CPD Days to allow them to train to implement the new curriculum. www.education.ie