Bring on the Summer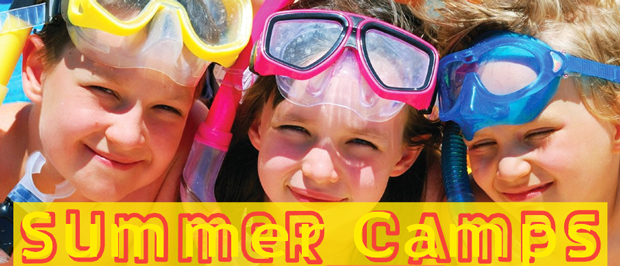 Those long school summer holidays are approaching...........! Lazy , hazy ,crazy days they are not guaranteed to be, unless you can come with satisfactory ideas to keep everyone amused. Thankfully, there are plenty of summer camps, schools courses and workshops to help you plan out the months ahead. Read on ……… and don't forget to mention Primary Times when making a booking! Click here to view the full list of Summer Camps.
Tennis Camps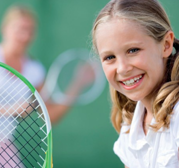 Owen Casey
Top Irish tennis coach and 3 times Olympian, Owen Casey is delighted to announce details of his summer programme of tennis camps at Mount Pleasant LTC in Ranelagh over 8 weeks in June, July and August for children aged 5-16 years from 9.30 - 12.30pm.
The camps, sponsored by Babolat, will cover all aspects of the game from basic technique to match tactics, for both singles and doubles in a safe and friendly environment.
End of camp party with goody bags for all. For more information call Owen on 087- 2903161 or 01-4999167 or email owencasey@iol.ie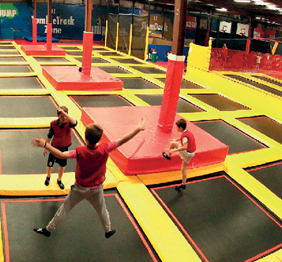 Sports Camps
National Sports Campus
Don't miss out on the incredible Sport Ireland National Sports Campus Kids Camp this summer. Your child will feel like a sporting superstar, as they experience world class facilities across the campus. These camps take Multi Sports to a whole new level, with over 20 different sports for children to participate in across the week, including Fencing, Archery,
Swimming, Water Polo, Cricket, Gymnastics, Trampolining, Aquazone (for the over 9's) and loads more. The camps will inspire kids for their sporting life to come and encourage them to try new sports and new experiences. The indoor and outdoor world class facilities are matched only by the fun atmosphere and quality coaching.
With their 'extra time' service, your children can stay from 9-5pm (standard camp runs - 9-3pm) for children aged 5-13 years old. Kids will also receive a t-shirt, goody bag, certificate, and healthy living poster at the end of the week.
There are limited places on their camps so register today on www.nationalsportscampus. ie/camps
Jump Zone is Ireland's First and Europe's Largest Indoor Trampoline Park. Located in Santry and recently moved to a state of the art 35,000sq.ft facility in Sandyford. This Irish owned Jump Zone has fast become one of the country's most popular sports and entertainment attractions, having catered for more than 700,000 visitors to date! Led by a team of top trampolining athletes, summer camp groups can enjoy individual open jumping on 10,000sq.ft. main trampoline.
When you book your camp, Jump Zone hosts will be allocated who will run mini Dodgeball competitions, interactive games, foam pit access, trampoline basketball and for the gymnasts a Tumble Track has just been installed in the Sandyford facility. On arrival, the dedicated staff will lead the group down to the induction area where a safety video is shown and the rules are given. Large groups are then divided into smaller groups and led out to the courts where the fun really begins!
Extreme fun is so important but so is the safety of the guests. At Jump Zone, they do all they can to ensure that
your group will have maximum fun with maximum safety! With court supervisors on the courts at all times and heavy duty spring loaded frames covered by 2+ inch think safety pads, Jump Zone combines fun and safety in all areas to create a fun experience like no other.
Groups of up to 200 can be accommodated at one time. For more information see www.jumpzone.ie or phone Sandyford 01 2939356 /Santry 01 8623366
Indoor Summer Fun
Astropark Summer Camps are soccer based multi-activity sports camps combined with the latest inflatable games such as Bubble Football, Astrobounce and NERF Wars. Camps are open to all children ranging from 4-12 years of age. Camps run daily Monday – Friday from 10am – 3pm. Summer Camps run for 8 weeks from July 3rd to Aug 25th. Camps cost just 65 per child per week.
With a combination of unique fun experiences, the kids will have an absolute ball – bouncing, rolling, laughing, shooting and tumbling, all under supervision of qualified coaches.
Astropark have two convenient Dublin Locations – Northside (Coolock-Santry) phone 018060088, Southside
(Tallaght) phone 014599822. Both are just minutes from the M50 so are easily accessible. See also www.astropark.ie for information on School Tour, Corporate Events and Birthday party packages. Email joey.hayden@astropark. ie (Coolock) or derek.tipping@ astropark.ie (Tallaght)
Leisureplex
Whatever the weather, they've got you covered. Book your summer project at Leisureplex from €5 per child. Choose from Bowling, Pool, Zoo Play area & Quasar. Parents will never hear "I'm bored" again. With centres in Stillorgan, Tallaght, Coolock, Cork and Blanchardstown, an action filled adventure is provided for all ages.
There are soft play areas with ball pools and tunnels for the younger ones in the Zoo Playland as well as bowling and Quasar "great fun with a laser gun" for older groups. For the perfect activity this summer, look no further than Leisureplex venues to tick all the fun boxes!

Horizons Summer Camp is back! The camp will run weekly from 3rd July to 11th August - ages 2 1/2-10 yearsThere is a MINI, MIDI and SENIOR CAMP with exciting themed weeks including MINI OLYMPICS, READY STEADY COOK, EXPLODING ENGINEERS, THE APPRENTICE and HORIZONS GOT TALENT! Trips include – Fort Lucan, Bowling, NRG and much more! (Trips are part of the Senior Camp only.) The camp also offers after-camp hours until 6.30pm each day. see www.horizonsmontessori.ie Horizons Montessori School,Horizons Summer Camp Dublin 6w | Ph: 01 – 4905663, info@ horizonsmontessori.ie
Let's Go! Summer Camps are Ireland's no.1 multi-activity summer camp and are running in venues throughout Dublin and Leinster. Their unique formula of including the most diverse range of sporting activities for children aged 5 – 12 years along with a variety of novel inflatable games provide all the participants with a week that no other summer camp can emulate.
Activities include the High- Energy Assault Course, the ever popular Zorbee Ball Roll, the thrilling KMX Karts, Wrecking Ball, Radio Flyer Cyclones, Wobbly Ladder and lots more! New activities this year include a Mobile Climbing Wall, Spider Climbing tower and slide and Air Jumper (available at selected venues).
Let's Go guarantees that no other summer camp can compare to the fun-filled range of activities Lets Go! offers throughout the week.
The Let's Go! iPad Camps are also running in selected venues nationwide this year. The iPad Camps introduce children into the world of technology while also enjoying the best of Let's Go! sports and multi-activity camp…it's technology on the move! Places are limited on these camps so make sure check out www.letsgo.ie for dates and venues. All Let's Go! Camps are expertly organised and supervised by fully- qualified and Garda vetted teachers. Camps run from Monday to Friday with an extra-long day of 9.30am- 3.30pm.
Camp Alex provides a high quality, age appropriate multi-activity camp for boys and girls aged 4-12. A wide variety of activities include: arts and crafts, drama and dance, sports, indoor and outdoor games, baking, team building and much more. Set in a secure and well-positioned campus, Alexandra College has some of the finest facilities of any school in the country, including a multi-purpose sports hall and drama theatre In addition, there are all- weather hockey, tennis and basketball facilities on campus, as well as pitches and areas for athletics, soccer, cricket and rugby. The school is also a stop on the LUAS green line at Milltown. Camp hours:10am- 3pm Pre-Care from 8 am and After Care available until 5pm @ 5 per hour. Contact Pauline at campalex@alexandracollege. ie or call 01 470 4617/ 089 473 7596
Playball is a multi-sport and movement programme specifically designed for children aged between 4-12 yrs. The program caters for boys and girls of every ability and coaches the foundation sport skills for hockey, tennis, cricket, baseball, basketball, volleyball, soccer and more.. Camps run from 9.30 – 2.30 daily. Dates: 17th July - 21st July at St. Etchen's NS Kinnegad, 24th-28th July & 31st July - 4th August at The North Kildare Rugby Club, Maynooth, and 14th August- 18th August in St Andrews NS Lucan Places Limited. Book now! Contact Wendy on 086- 2987551 or wendy@playball- ireland.com to book your place.
Science & Technology
Idea Camp
All great advances in the world come from powerful ideas! Idea Camp in the Dublin Institute of Technology is Ireland's first ever Academy of Creative Play. The aim of the camp is to nurture lifelong creativity as an essential skill in a well-rounded education. The summer camp for 8-12 year olds runs for two separate weeks, 3rd - 7th and the 10th - 14th of July 2017. Teaching staff from DIT will help children to learn how to unlock their creativity in five distinct areas; music, food, art & design, digital and drama. All of the subjects covered in Idea Camp will be presented through the unique learning method of creative play. This will give the children an input into the process of creativity while shaping the outcome themselves. It will equip them to use creativity in everyday situations to solve problems. DIT academics will also be working with Idea Camp to strengthen their knowledge and know-how of creative play techniques. Creativity is as important and natural to children as their need and desire to engage in play! By exposing children to creative experiences, they are offered a rich and memorable childhood, laying the foundation for a lifetime of creative expression, while at the same time developing important learning skills.
Idea Camp is built on the philosophy that we are all born with an innate ability to create based on nurturing ideas. For more information see www.ideacamp.ie
WhizzKids
Listed No. 1 Tech Camp in The Sunday Times 2016 "Top 20 Summer Camps in Ireland" – WhizzKids Summer Camps have seen a meteoric rise in popularity since they first started in 2003. Children love it because they learn cool tech skills such as Animation, Web Design, Video Game Programming, 3D Design, App Development and other IT skills close to their hearts. Parents love it because they are educational camps developing valuable skills for children; use experienced instructors; and operate out of third level venues ensuring the highest standard of facilities. It's not just sitting at a PC all day either, as they mix in sports activities every day and their unique Spy Academy has kids solving puzzles and catching baddies. Camps are run in UCD, DCU, NUIM, CIT, UL, NUIG, IT Tralee,
LIT (Limerick, Clonmel & Thurles) in July and August. Be warned they are full every year so book early to avoid disappointment at www.whizzkids.ie or call 061-339178
Junior Einsteins Science Camps bring the WOW factor to the science facts! 4 different venues in Malahide, Dunboyne, Ballybrack/Killiney & Greystones. 4 different venues in Malahide, Dunboyne, Ballybrack/Killiney & Greystones.
Junior Einsteins bring their AMAZING science experiments to your child's week. Children are enthralled by - 2 types of SLIME; electrocuting a Barbie doll on a Van Der Graff generator; lighting light bulbs by just touching a plasma ball; shooting giant smoke rings at each other with fabulous giant Smoke Cannons; watching the bubbling, foaming Elephant Toothpaste reaction as well as simple, but mesmerising Walking Water, and hand boilers, and to top off the fun their FAMOUS mentos and Coke Geysers shooting 20 feet into the air and much, much more......!
Time : 9am- 2pm Mon.- Fri. Cost: €140 pw 10% sibling discount.
Junior Einsteins also run Science Parties, After-School Science Clubs, Science Workshops & Demonstrations, Super Science Show and Science Corporate Events.
For more information on Junior Einsteins Science Club Phone the Lab :085 8641959 or see www.junioreinsteinsscienceclub.com
Creative Arts
Ballet Ireland's Annual Summer School: Let's Make a Ballet! Ballet Ireland's hugely popular summer school returns to theatres in Leinster. This ever-popular programme gives our young participants a taste of what its really like to work as a professional ballet dancer. Participants will have an unforgettable time working with Ballet Ireland's professional dancers. They will train with them and create their very own ballet, complete with props and designing their costumes, before performing it for friends and family at the end of the week. The programme is suitable for ages 6+ with or without dance training.
Participants are divided into groups* (Juniors 6-11yrs and Seniors aged 12+. Seniors in the morning 11am-1pm (full days Thurs. & Fri.) and Juniors in the afternoon 2-4pm (full day Friday) Cost €80 per week to book, please contact the individual theatres: Civic Theatre, Tallaght Tel 01 462 7477 / civictheatre.ie Moat Theatre, Naas Tel (045) 883 030 / moattheatre.com Solstice Arts Centre, Navan Tel (046) 9092300 / solsticeartscentre.ie
Drama
Dublin Stage School, formerly a branch of Stagecoach Theatre Arts, has rebranded and revitalised to offer your child even better classes. Their Camps are open to everyone aged from 4 to 18 years with different camps depending on ages. All teachers are fully trained professionals and have Garda clearance. Classes are small and the material is age appropriate and fun. Friends are made and they get to perform for friends and family too.Classes and Camps take place at the centres in Blackrock, Castleknock & Killiney.
For 4-7 year olds, the weeks are full of exploring music and movement with creative drama to make magic in all venues Ages 8-12 years will rehearse and perform "The Grunch - The Musical" at the Blackrock venue. At Castleknock ages 8-12 years, will explore different genres and style from the wonderful world of musicals. Teenagers (13-18 yrs) can enjoy the two week boot camp that culminates with a performance of "Legally Blonde The Musical "with live orchestra, taking place in Blackrock & CBC Monkstown Park. Week day and weekend classes also available for 4 to 18 yrs. www.dublinstageschool.ie E: info@dublinstageschool.ie Call 01 272 72 76, 01 204 38 14
Talented Kids
Enrol NOW for this fun- filled and exciting week of workshops in dance, drama, singing, musical theatre, modelling, audition technique, mime, script reading and much more!
Talented Kids are delighted to have Johnny Ward aka Ciaran from FAIR CITY as one of their main teachers for the week. They also have a Teenage Film Making Camp, covering all areas including direction, production, script writing, editing, cinematography, sound and more Talented Kids & MVW Talent are renowned for their very successful agency which has members in it ranging in age from new born babies right up to adults who are currently starring in TV series like RTE's Fair City, featuring in many TV and Radio Adverts, Photo Shoots, Feature Films and Short Films, Voice Overs, Cartoons, Musicals, Theatre and much more.
Talented Kids are in Scoil Mhuire School Hall, Convent Road, Clondalkin Village. (opposite the Round Tower GAA Club).
Application forms available on www.talentedkidsireland.com. Contact: 087-2480348 or 045- 485464 or email mvwtalent@ gmail.com for more details.
Starcamp
STARCAMP is Ireland's award winning No 1 performing, fun and games summer camp and is celebrating its' 10th birthday this summer. It promises to offer the absolute best, most exciting and varied summer camp experience to date that your child will not want to miss. Aimed at boys and girls aged 4-12, STARCAMP offers a mind-blowing array of activities including a superhero master class taught by real superheroes, new camp games, arts & crafts, news & weather reporting, singing, dancing and drama. The week is scattered with new and exciting surprises with a theme of "kindness" and a Friday finale showcase.
All STARCAMPERS receive a free t-shirt, star award, kindness card, arts and crafts and surprises. Make sure to secure your child's place as these camps book up early. Check out their website awww.starcamp.ie or call 021-4377900 and follow on Facebook.
The Independent Theatre Workshop
Summer 2017 at ITW is going to be all-singing, all-dancing, and all-acting for children aged 3 - 16! In June and July, take part in the musical theatre Camp Broadway, Clonskeagh where you can learn songs and routines from a different musical every day such as Matilda, Hairspray, and Grease! Suitable for ages 7-16 with groups divided by age. The Journey over the Rainbow camp in Drumcondra is suitable for ages 7-16! Campers will get to work toward a performance of The Wizard of Oz form 17th – 21st July in ABCD Drumcondra.
Creative Kids camps (ages 3-7) take place in Ranelagh and Drumcondra in July. Campers spend a week "Under the Sea" or with "The Cat in the Hat" and sing, dance, act, dress up, and play games every day! Love to dance? Then the Senior Dance Intensive week is for you! Take classes in a variety of dance styles such as tap, African, hip hop, and many more! Open to secondary school students who have a passion for dance. Dates: 24th - 28th July. Location: Clonskeagh.
For booking and more information www.itwstudios.ie. Sibling discounts available.
Dlr Mill Theatre
Performing Arts Camps will be held at the dlr Mill Theatre for ages 4- 12 years from July 3rd – 28th. No experience necessary and class sizes are kept small. Boys and Girls can Sing, Dance, Act, Perform live on their main stage!
There will be a number of special guests to surprise you. Contact boxoffice@milltheatre. ie for further details.