School Tours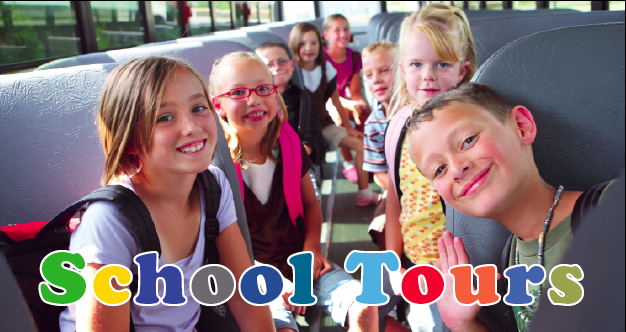 We all remember our Primary School Summer tours. The special, treat-filled packed lunches, the pocket money, the spare clothes and rain jacket and the feeling of anticipation running into school on the important (hopefully sunny!) morning. They are great memories to treasure and now it is the time of year to start thinking about where your children will head for, this summer. In the environs of Dublin North and South, you have a wealth of venues and activities to choose from – all within a short bus trip, all fulfilling and fun for kids of every age and ability. The only requirement for your children on these outings is enthusiasm and thankfully, that is not in short supply in our classrooms when it comes to School Tours. Read on and we will guide you through the petting farms, the water slides, the pitches, the trampolines, the Vikings, the museums, the tree-climbing and all the crazy fun for kids and their teachers that is on offer this year in our 2017 School Tours section.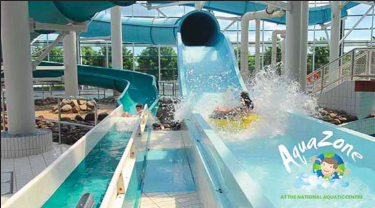 AquaZone at The National Aquatic Centre
AquaZone at The National Aquatic Centre, Dublin, is one of the biggest and most exciting and popular attractions for families, groups and school tours in Ireland. Since 2004 the centre has seen almost 9 million people pass through its doors. In 2015 over 991,000 people enjoyed hours of fun in Europe's largest indoor water park. The National Aquatic Centre is Ireland's fourth-most popular visitor attraction.
The Leisure Pool, AquaZone, offers extreme thrills, raging water adventures and loads of fun. On this School Tour try the famous Surf Rider Surf Machine. Other Rides include: Master Blaster (water roller coaster), Wave Pool, Lazy River, Bubble Pool, Pirates Ship (for the little ones), Dark Hole Flume (water slide) and the Green Giant Flume. It's the best and most exciting Leisure Pool in Ireland.
AquaZone is an ideal destination for a school trip, offering special group rates, a food option (saves stopping on the way home!), a pre-reserved bookings system, huge bus parking facilities, full accessibility facilities, Rumbles Restaurant and a picnic area. Also, as part of entrance fee, children can swim in Ireland's National Swimming Pool, an Olympic Swimming area featuring the 50-metre International Competition Pool, Ireland's biggest. Go and meet the famous mascot, Finnie the Frog, and have a great day out! Phone 01 6464300, email sales@nac.ie or visit www.nac.ie and www.aquazone.ie.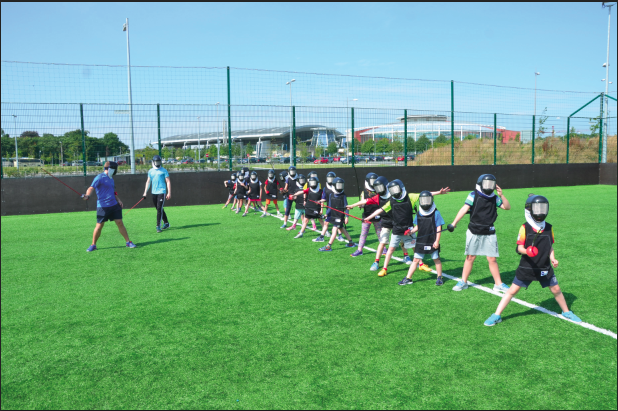 The NSC Experience:
Spend a Day in the Life of an Elite Athlete.
The National Sports Campus is the home of Irish Sport and this unique school tour provides all pupils a chance to live a day in the life of a top class elite sports star! Last year's inaugural NSC Experience completely SOLD OUT so extra slots have been added for 2016.
The day includes the following:
• An educational tour of the National Sports Campus
• Participation in four exciting sports such as Athletics, Gymnastics, Trampolining & the Multi Skill Challenge!
• A visit to the Aquazone Water Park
• A framed certificate for the School
• Individual certificate for each participant
This a full day tour and really is action packed, combining a great sporting experience with cultural and educational learning.For more information email Garystewart@nationalsportscampus.ie or call 01 6464 330 www.nationalsportscampus.ie
Jump Zone
Jump Zone is Ireland's First and Europe's Largest Indoor Trampoline Park. Located in Santry and recently moved to a state of the art 35,000sq.ft facility in Sandyford. This Irish owned Jump Zone has fast become one of the country's most popular sports and entertainment attractions having catered for more than 500,000 visitors to date!
Led by a team of top trampolining athletes, Jump Zone specialises in school tours for kids 5+ years of age looking for a fun and new way of keeping active. Groups can enjoy individual open jumping on the 10,000sq.ft. main trampoline court, practicing new skills in the newly opened foam pits in Sandyford and Santry or high energy trampoline Dodgeball games. The courts are carefully designed to create a healthy and enjoyable experience for all jumpers.
When you book, party hosts will be allocated who will run mini Dodgeball competitions, interactive games, foam pit access, trampoline basketball and for the gymnasts a Tumble Track has just been installed in the Sandyford facility. On arrival, the dedicated staff will lead the group down to the induction area where a safety video is shown and the rules are given.
Extreme fun is so important but so is the safety of the guests. At Jump Zone, they do all they can to ensure that your group will have maximum fun with maximum safety! With court supervisors on the courts at all times, heavy duty spring loaded frames covered by 2+ inch think safety pads, Jump Zone combines fun and safety in all areas to create a fun experience like no other.
For more information see www.jumpzone.ie or phone Sandyford 01 2939356 - Santry 01 8623366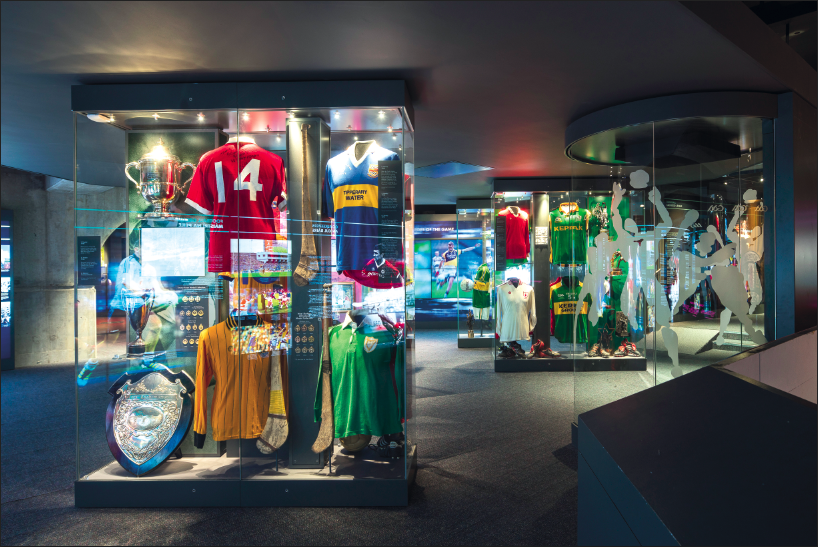 GAA Museum
A visit to the GAA Museum and Croke Park offers primary schools pupils a unique opportunity to learn more about the history of the Gaelic Athletic Association through guided tours and interactive exhibits.
A typical visit takes 2 hours and is packed with engaging, fun activities. New additions for 2016 include exclusive footage of top players revealing how they Get in the Zone before a big game and September Sundays - a celebration of All-Ireland Final Day, filmed in September 2015.
Choose from a behind-the-scenes guided tour of Croke Park Stadium or enjoy amazing views of Dublin city and beyond from 44 metres above the famous pitch on the Etihad Skyline.
• Admission to GAA Museum included with all tours, Free onsite coach parkingIndoor and outdoor picnic areas available Fully wheelchair accessible
Book today! Telephone Gemma (01) 819 2374 or email tours@crokepark.ie
Find out more at crokepark.ie/schools
Historical Dublinia
Education at Dublinia, one of Ireland's top school attractions, involves the learning, research and sharing of information on Dublin City's Viking, Medieval, and Archaeological history.
There are a wide range of learning facilities at Dublinia for all primary and secondary schools. The authentically costumed guided tours are age and ability specific to ensure classes get an individually tailored educational experience based on teachers' learning goals whilst also paying particular attention to areas relevant to the curriculum.
With many resources for teachers including Learning Packs, students can learn in a multisensory and unique way. This encourages all students to engage with the exhibitions in Dublinia and also gain both analytical and social skills.
NEW FOR 2016! In conjunction with Dublin City Council, Dublinia are introducing an exciting new element to their Education Programme. Dublin's Viking and Medieval history will be brought to life in schools and classrooms through online learning on an audio-visual interactive website. This will include animated videos, an interactive animated map of Dublin and multiple choice quizzes. This ground-breaking learning experience will be an invaluable resource for the teaching of history in Ireland. This new online learning platform will be accessible from Dublinia's website.
St Michael's Hill, Christ Church, Dublin 8, Ireland.
Email at: info@dublinia.ie
For more see www.dublinia.ie or call (01) 679 4611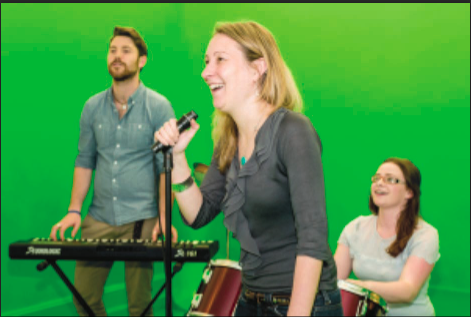 The National Wax Museum PLUS
When you are planning your forthcoming school tour, do consider the National Wax Museum PLUS, one of Dublin's most exciting visitor attractions. Offering a variety of experiences from the areas of science, Irish history, music and entertainment, it will appeal to students of all ages and interests.
The Time Vaults of Irish History and Science & Discovery Zones are elements of the attraction that would certainly meet with various course curriculums. Also, as it is the centenary of the 1916 rising the Time Vaults are a must see for any school group. This exhibit features the scene at the GPO during the rebellion with the signatories of the proclamation immortalized in wax. The museum's tribute to Irish Heroes of Science & Invention in the Discovery Zone is very popular among school groups.
Primary school groups are €7.50 per pupil. Teachers going pre-tour pass for teachers in advance of making a booking as a planning and resource tool.
You can book your tour today by e-mailing groups@waxmuseumplus.ie or Call 01-6718373.
See www.waxmuseumplus.ie for more information.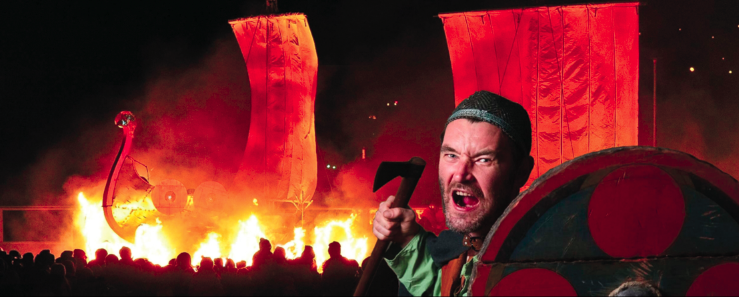 WATERFORD TREASURES – EPIC TOUR OF THE VIKING TRIANGLE
The award-winning all weather guided tour of the oldest part of Ireland's oldest city, the Epic Tour of the Viking Triangle is an interactive fun guided tour of the Viking Triangle, taking in six national monuments within one hour. The larger-than-life guide speeds you through the streets and through 1100 years of Waterford's history from the Vikings to Victorians. Discover archaeological treasures and historical architecture including Reginald's Tower, Greyfriars Medieval Franciscan friary, Chorister's Hall, the Mayor's Wine Vault, Bishops Palace, and (if a church service is not in progress) Christ Church Cathedral is also included. It's a fun, engaging tour with many props to engage and entertain children and numerous photo opportunities along the way. Avoid the rain - most of the time you are indoors being regaled by the professionally trained tour guide! Where else would you experience an overview of Irish history in an hour?
Booking enquiries 0761 10 2501 or email: bookings@waterfordcouncil.iewww.waterfordtreasures.com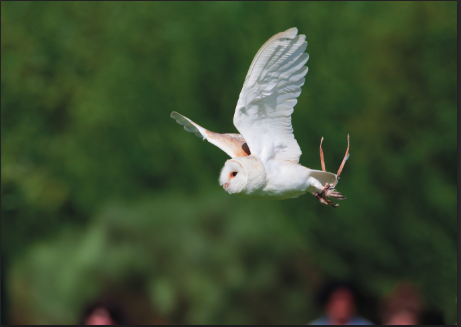 Russborough House
There are a number of different options for School Tours at Russborough House and Parklands with some new attractions alongside the tour of this magnificent house. Experience the new Birds of Prey Centre with an educational talk about the Eagles, Owls, Hawks, and Falcons. Participate in a handling session with some of the hand reared birds and finish off with an exciting flying display. There are also Sheepdog Demonstrations where the students learn a little more about the ancient skill of Shepherding with a perfect mix of fun and educational. 2 packages available to schools this year: Package one includes: National Bird of Prey Centre, Guided tour of Russborough House, Sheep Dog Demonstrations, Maze & Playground for €20. Package two includes: National Bird of Prey Centre, Sheep Dog Demonstrations, Fairy Trail, Maze & Playground for €15 (all discounted rates for schools). www.russborough.ie
A School Tour with a Difference
Malahide Castle and Gardens Tour and Cycle
The Irish Centre for Cycling and Malahide Castle and Gardens have a fabulous, fun and educational one day excursion to this beautiful Co. Dublin venue. Their packaged tour, aimed at ages 8 plus takes in the historic castle together with a supervised cycle of the wonderful gardens, making this a school tour that is easily organised and will certainly be remembered.
Included in the package is an extended supervised cycle of the grounds, entry to the beautiful walled gardens, the interactive interpretive/exhibition area and a tour of the eight hundred year old castle. Fun and educational worksheets will be handed out to take back to the classroom and relive the experience. Call Irish Centre for Cycling on 01-8168580 or email bookings@irishcentreforcycling.ie. The price is great value at only €15 per child. There are only a certain amount of spaces available, so book early to get the date you require.
Fingal Sailing School & Malahide Castle
A first class school tour package for primary schools is on offer at Fingal Sailing School & Malahide Castle. The package incorporates the fun and adventure of being on the water at Fingal Sailing School for a full taste of sailing, windsurfing & kayaking with qualified instructors. This is combined with the natural beauty & history of Malahide Castle, where a guided tour of the beautiful castle and gardens awaits you. In addition to all of this, the new Toots Road train offers a short scenic tour of Malahide, transporting your group between the two locations. Tailor-made packages are offered to each school catering for your specific student requirements and maximising the time you have available. To book all this for a very competitive price of only €19 per person phone 01 8451979 or email info@fingalsailingschool.ie.
Surfdock and Wakedock
Together Surfdock and Wakedock offer a unique range of watersports that are fun and exciting for students to learn, all in the safe surroundings of the Grand Canal Dock in Dublin 4. Their location is easily accessible by public transport, only 5 minutes walk from the DART and 10 minutes walk from the LUAS.
They offer all year round tuition in wakeboarding, kayaking, sailing, windsurfing and stand up paddleboarding for students from 8 years onwards. Whether it is for a once-off outing or a series of lessons, they are happy to tailor the sessions to your school's requirements. Their half day programme runs for 3 hours from start to finish and can be arranged for any time during the day to suit your schedule or you can book a full day outing with them for 5 hours of fun and action on the water. South Dock Road, Grand Canal Dockyard, Ringsend, Dublin 4. 01-6683945 email shop@surfdock.iewww.surfdock.ie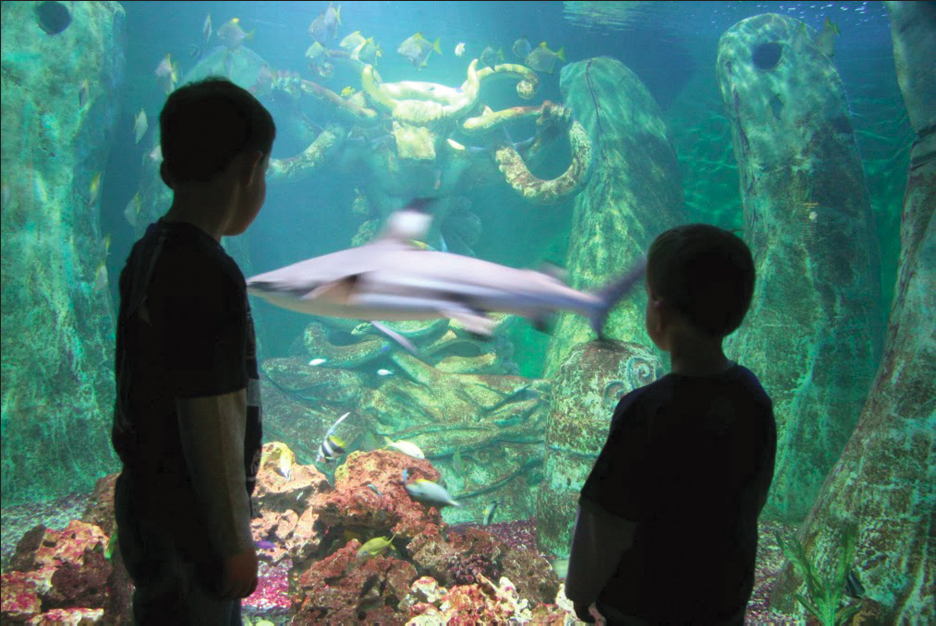 Nature National Sealife
The National SEA LIFE Centre, located on Bray Seafront, is the perfect school tour venue, whatever the weather. SEA LIFE is swimming with over 1000 amazing animals, 100 fascinating species, and is home to Ireland's largest collection of sharks.
This year SEA LIFE are introducing a new feature called TOXIC TERRORS where you will be introduced to the marine world of venomous and poisonous creatures. Discover the answer to the following questions: Why are they toxic? How toxic are they? And…who is the most toxic of them all? SEA LIFE provides an educational visit quite different from any other: It is interactive, informative and most of all, FUN! www.sealife.ie Contact 01-2866939 orslcbray@merlinentertainments.biz
Kippure Estate
Kippure Estate Education & Adventure Centre is full of fun and adventure. Children are encouraged to step out of the comfort zones in a safe environment. They have a High & Low Ropes course, a fixed Orienteering course, a whole selection of Teambuilding Tasks and activities designed to make everyone laugh and have fun together. There are nature trails which are just perfect for playing and learning all about plants and animals, mini-beasts and larger creatures. The Discover Primary Science and Maths days are great for Pirate and Celtic Warrior Training where they learn about climbing, treasure hunting, medicinal plants in case of wounds and edible plants in case of being marooned. Learn the craft of living in the wild with our Bushcraft Challenge, perfect for all ages. Located in north Co. Wicklow, only 30 minutes from the M50. www.adventurewicklow.com
Compass Club
Compass Club is an exciting new School Tour activity brought to you by Coillte, based in forests all around Ireland. The tours are packed with fun activities that kids will enjoy like shelter building, navigation skills and scavenger hunts. All of the activities are designed to motivate, build self confidence and encourage creativity, critical thinking and collaboration. They will also drive inquiry-based and experiential learning. Use the outdoors as a natural learning tool to support environmental education and to be fun, enjoyable and interesting!
Why not take the opportunity to do different aspects of your PE & SESE curricula options on this tour which supports your active flag and green schools initiatives. Tours can take place in a number of Forest Parks and last up to 4 hours (typically 10am to 2pm) containing a number of age-appropriate activities suitable for all classes. At least one teacher/assistant per class gets involved in helping to manage the activities. Kids just need weather appropriate clothing & footwear, as Irish rain doesn't stop them! email info@compassclub.ie or call 087 3779263 / 087 3640385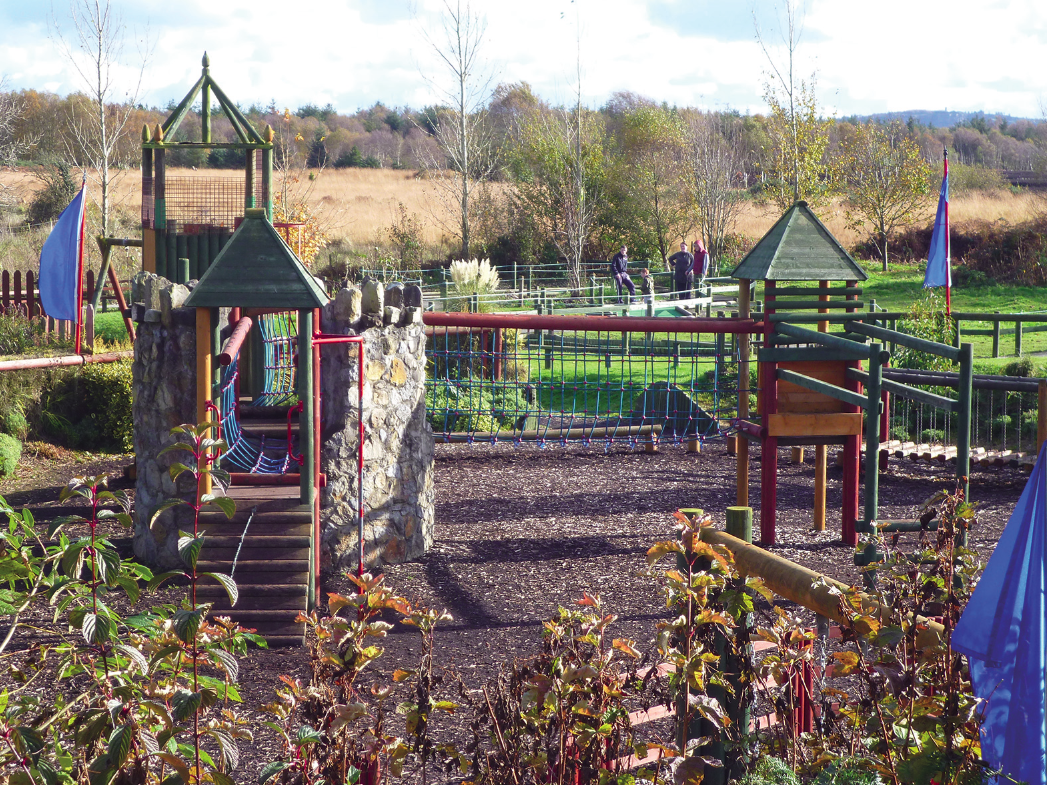 Lullymore Heritage & Discovery Park
Lullymore Heritage & Discovery Park is a favourite destination for many schools and 2016 sees the Park expand its educational and play facilities once again.
As part of the Failte Ireland's Ancient East Initiative, Lullymore was one of only a handful of attractions to be chosen for upgrades to make the visitor experience even more memorable. The Park has added lots of new educational displays to bring learning to life including replica lifelike models throughout the Park, hologram upgrades to New Stone Age Hut exhibit, a new emigration themed exhibition and multimedia displays in the Early Christian Centre. There's also new interactive signage on the Peatlands Boardwalk which truly brings the biodiversity and history of the Peatlands to life for students.
Lullymore never forgets the importance of play for school tours – the outdoor play area has been extended and the indoor play centre revamped. The pet farm is always a big hit and the baby goats, Fallabella foals, alpacas, donkeys, rabbits, sheep, pot bellied pigs and other annual new arrivals are sure to melt a few hearts!
Educational, Fun & Hassle Free - experienced guides who adapt tours to suit all age groups, indoor / outdoor play, mini golf, football pitch, train trip and the parks midland location only 30 miles west of Dublin make Lullymore a "one-stop-shop" for all your school tour needs!
Average visit 3-4 hours with hot food option or packed lunches can be eaten in Café. Free tea/coffee and freshly baked scone for all teachers. Price €12 per child. (10% discount on visits before 15th May). Please book early as June dates can book out. Phone Ray on 045 – 870238 or e-mail ray@lullymoreheritagepark.com for information and bookings. www.lullymoreheritagepark.com

The Great Outdoors Zipit Forest Adventures
Climb high into the treetops, swing into cargo nets and whizz down 650 metres of ziplines. With over 90 challenges Zipit Forest Adventures in Tibradden Wood, Dublin 16 offers 4 or more hours of fun for school tours. It's a great opportunity for children to enjoy an exhilarating and challenging outdoor activity in a natural setting, building confidence, teamwork and self-esteem. Cost is €15 per child and supervising teachers go free. For 3rd class upwards, there are three circuits for different heights, ages and abilities. For the all important sixth class tour, there is the additional blue circuit for age 12+ which is 10-13 metres above the ground with a 135 metre zipline. Children are fitted with a harness by a trained Instructor and given a safety briefing before moving on up in the trees at their own pace, repeating a circuit if they are not comfortable progressing to higher circuits. Zipit operates to the highest EU safety standards. Instructors hold the European Ropes Course Association qualification and are first aid trained. Contact 051 858008 info@zipit.ie or follow on Facebook/zipitfa or Twitter @zipitfa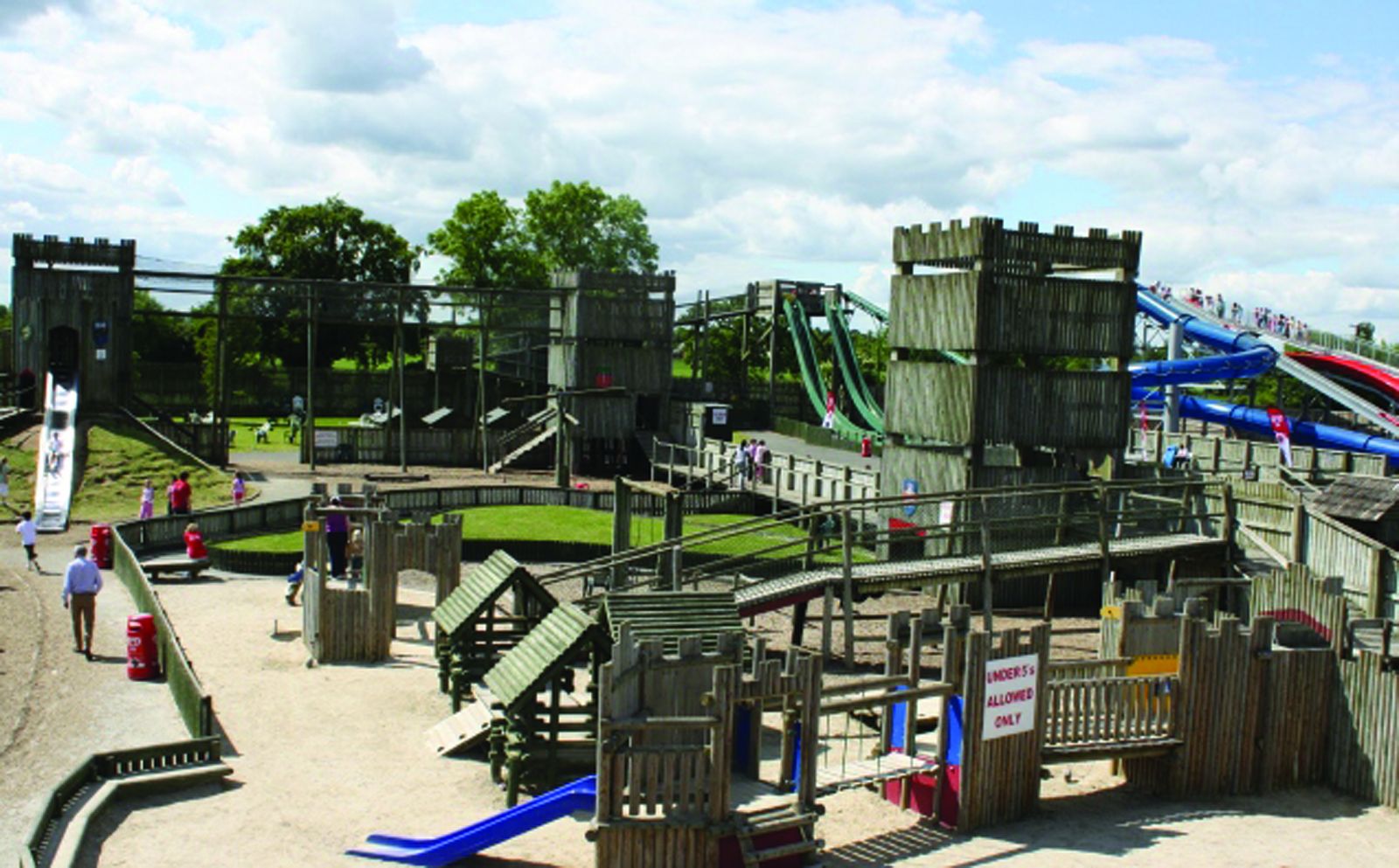 Fort Lucan
Fort Lucan is a fully supervised outdoor adventure playground for children aged 2-12.
Kids create their own adventures as they discover huge towers, 40 foot slides, sky-high walkways, zip lines, a maze, army style assault course, ground level trampolines & go-kart tracks. Not forgetting the Grazy Golf and the 3 famous WATERSLIDES!
A great day out for all the family during the Easter Holidays - Bring a picnic or Fort Lucan has a cafe, selling hot food, sandwiches, tea, coffee etc. and ice cream and sweet shop. Child Price €9.50 Teachers go Free. Each child that visits Fort Lucan on a school tour in 2016 gets a FREE Golden Ticket for Free return to Fort Lucan
For full details and pricing visit www.fortlucan.com or call 01 6280166
Lough Key Forest & Activity Park
Lough Key – Enter a world of adventure and enjoy a landmark cluster of unique attractions. Take a tour through the 19th century servant tunnels on the Lough Key Experience, which includes the Moylurg Viewing Tower and Ireland's only Tree Canopy Walkway. You can spend fun filled hours experiencing the quests in the energetic Boda Borg, a totally unique activity to Ireland, suitable for adults and children over 7 yrs. The Boda Borg is a weather independent activity divided into 15 Quests which contain up to 47 individual challenges.The outdoor Adventure Play Kingdom will keep children of all ages entertained for hours in a colourful and safe environment. Push some more boundaries at Zipit Forest adventures. Woodland Segway offers fun glides and guided tours around the trails of Lough Key Forest, while Electric Bike Trails is another option for touring around the wonderful park. Call 071 9673122, email reception@loughkey.ie visit www.loughkey.ie
IRISH NATIONAL STUD
Irish National Stud Visitor Attraction is one of the top visitor attractions in Ireland, open 7 days a week from Feb to Nov. There are 3 tours to choose from:
The Interactive SESE Discovery trail with discover primary science activities is a 4 in 1 School Outing for classes 3rd to 6th and includes visits to the Horse Museum, National Stud, Japanese Gardens & St. Fiachra's Garden. There is also a Discover Primary Science & Maths Trail or a regular school tour which includes a tour of the stud, the new born foals (seasonal) & falabellas and St Fiachra's Garden. Bookings at reservations@instourism.net or 045 521617. Facilities include Children's playground, Picnic area, Free Car/Coach Park & restaurant. Tel: 045 521617 www.irishnationalstud.ie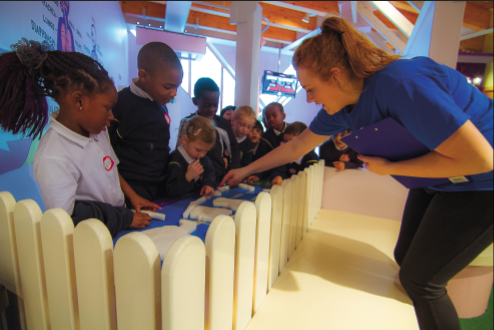 More Fun & Learning
SCHOOL TOURS AT IMAGINOSITY
Imaginosity, Dublin's Children's Museum (a DPSM Centre), is the perfect place for a visit this school tour season. Each exhibit area within the museum has been designed to complement the school curriculum bringing it to life in a fun, engaging, interactive, learning environment.
School Tours take place at Imaginosity from May-June. School visits are 2 hours long, with sessions at 9.30-11.30am and 11.30 - 1.30pm Tuesday-Friday (afternoon times are available if required from 1.30-3.30pm or 3.30pm-5.30pm). School groups are priced at €8 per child, 1 adult required for every 10 children. To book Tel. 01 2176130 or email info@imaginosity.ie for further details.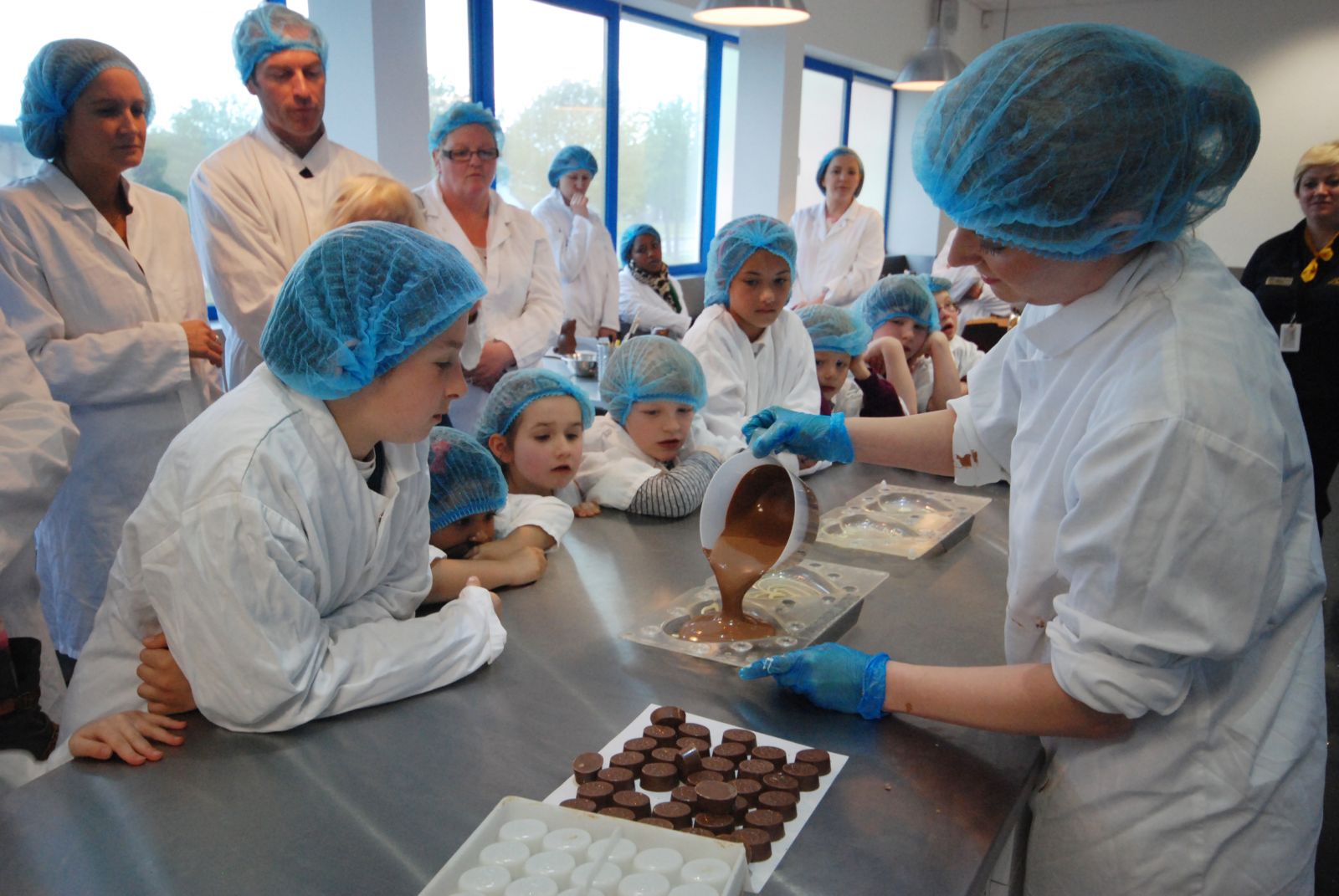 Butlers Chocolate Experience
A visit to the Butlers Chocolate Experience promises a magical, action-packed tour for students of all ages. Filled with treats and eye-opening views of the inner workings of a bustling chocolate factory, it's an interactive, entertaining and educational school tour with a difference, covering the subject areas of history, business, food science and art in a relaxed, engaging manner.
Accompanied by the Butlers tour guide the students will;
· Watch the Chocolate Movie, learning about the fascinating origin and history of chocolate.
· Complete activity sheets as they explore the interactive Museum.
· Enjoy the aroma from the Chocolate Gallery as they witness the production of Butlers chocolate.
· Visit the Experience Room to watch an up close chocolate demonstration and test their decorating skills by painting their own chocolate figure to bring home as a souvenir of a unique experience.
The Butlers Chocolate Experience is located within Clonshaugh Business Park, close to the M50/M1 and Port Tunnel (with plenty of complimentary parking) and is also close to an array of neighbouring attractions such as; Malahide Castle, Glasnevin Cemetery and the National Botanic Gardens. Guided tours run three times daily and can accommodate student groups of up to 80 participants. Visit www.butlerschocolates.com/chocolateexperience for more information.
The Chocolate Warehouse School Tour
The Chocolate Warehouse is celebrating 15 years of chocolate workshops and school tours. Ireland's original chocolate workshop was started by Natasha Caffrey, granddaughter of the late Thomas Caffrey, known as "The Irish Willy Wonka". The two hour tour tells the story of chocolate from the Aztecs to the present day. A 20-minute film shows the journey of the cocoa beans to the factory and the process the beans go through to produce chocolate. Enjoy the demonstration of how chocolates and Easter eggs are made. Then the "fun part", where visitors get to decorate and package chocolates to take home. At the end of every workshop they have a short quiz and every visitor receives The Chocolate Warehouse Certificate. Ideal for school tours, group bookings, summer projects, birthday parties, and age-appropriate educational workshops. €12.50 per visitor (teachers free), group rates for schools. Max of 70 visitors. Pre-booking essential. The Chocolate Warehouse is just off exit 10 on the M50 on the Greenhills Road, Walkinstown, Dublin 12. Phone 01 450 0080, email info@chocolatewarehouse.ie or seewww.chocolatewarehouse.ie.
PURE FUN Go Kids Go!
Go Kids Go! offer great value school deals with activities for all age groups. Facilities include three levels of interactive play equipment, including slides, ball pools, rope climbs, hopscotch, an indoor football / basketball pitch, ball cannon arena with targets and foam balls, disco room, and full cafe facility. The tour is 2.5 hours long, including 90 minutes of play in the interactive adventure play frame, 30 minutes in the activity room with a leader on organised activity, and 30 minutes to eat lunch. Options available are 2.5 hour tours including play and activity €7.50 or a 2.5-hour tour including play activity and food for €10. Located only 5 minutes from the M50 at exit 6 in Blanchardstown. Book early to avoid disappointment by phoning 01 640 5500.
DO YOU WANT A SCHOOL TOUR WITH A DIFFERENCE
ChildVision
ChildVision is the only educational facility in Ireland for blind and partially sighted children. Their campus extends over 21 acres and hosts a wonderful oasis in the middle of the city. They organise school tours to educate sighted children about the challenges facing their blind peers on a daily basis and how these children learn to access education. The tour consists of a braille and tactile book workshop, fun blindfold and sighted guide games, a visit to their petting zoo and their 14 horses. The children can eat lunch indoors or outdoors. Teachers receive complimentary pizzas from their outdoor stone pizza oven. Bring your class on an educational and fun trip this year. €10 per Child. All proceeds go to ChildVision. w: www.childvision.ie e: schooltours@childvision.ie
Grace Park Road, Drumcondra, Dublin 9 ( 01 8373635 )