Easter & Summer Camps 2018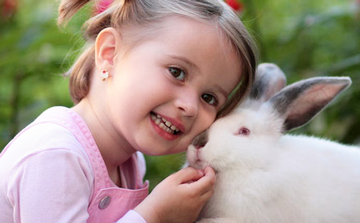 Alliance Francais Easter Camps
Children will discover the magic of spring focussing on nature and plants, with gardening, chocolate, and Easter eggs on the menu!! The classes will be led by the best native, highly-qualified and experienced French teachers. Please note that lunch à la française is included in the price. All children are welcome, regardless of their level of French.
Mon 26th to Wed 28th Mar Time: 9.30am to 2pm Age & Cost: 4-6 years old & 7-10 years old: €135
Also Intensive courses for Leaving & Junior Cert students preparing to sit their French Oral examination..
Mon 26th to Wed 28th March 1pm -4pm €110
C'est l'été/French Summer Fun' will have different activities each week.
2nd July – 31st August Time: Monday to Friday 9.30am - 2pm Cost: €220 per week Ages: 4-6 year olds & 7-10 year olds
For more information contact info@alliance-francaise Contact: www.alliance-francaise.ie/children
Instituto Cervantes
Instituto Cervantes is the largest international Spanish teaching organisation in the world, established by the Spanish government to teach the Spanish language around the globe and to promote Spanish and Latin American culture. Located in the heart of Dublin at Lincoln House, Lincoln Place, Dublin 2, their highly qualified native teachers hold advanced degrees and are experienced professionals in child education.
Children: From April until June, weekly courses for monolingual and bilingual children take place on Friday afternoons & Saturday mornings. Participants learn Spanish in a friendly atmosphere while enjoying new experiences which help to enhance the children's autonomy and personal development. For teenagers, they run two-week intensive courses throughout the summer which concentrate on providing the student with adequate linguistic competence in Writing and Reading Spanish, Conversational Spanish, Oral and Aural skills. Workshops and activities for children run throughout the year.
Check www.dublin.cervantes.es for information.
EASTER CAMPS at IMAGINOSITY
This Easter Imaginosity will run two camps over the school holiday, 'Slimy Science Camp' and 'Harry Potter Camp'. Both camps will run for 5 days from 9.00am-1.00pm (children aged 4-6 years), and from 9.00am-2.30pm (children aged 7-9 years). Full week rates, day rates, sibling discounts and late collection options all available. Call 01-2176130 to book your child's place.
THE KING'S HOSPITAL
The King's Hospital Summer Camp includes the following activities: karate, swimming, athletics, soccer, tennis, basketball, archery, orienteering, hockey, tag rugby as well as some fun and games! All activities will take place on campus in their highly equipped facilities. The aim is to provide a fun filled camp while also encouraging the child's competitive spirit in his/her own age group. Tel 01 6436537 or email sportscamps@thekingshospital.ie www.kingshospital.ie
Dublin Stage School
​are deligted to announce their Musical Theatre Summer C​amps for Summer 2018.Their weekly classes and camps are held in Blackrock, Castleknock & Killiney Centres.
Their creative, energetic and fun teachers are fully trained professionals are all have Garda clearance. Classes are small, Friends are made and family and friends are invited to attend their Exciting Summer Showcase at the end of their camp. Ages 4 to 7 yrs in all three Venues, 8-12 yrs in Blackrock and Castleknock and Two Week BootCamp for 13+yrs in Blackrock.For Weekly Classes (New Term starts after Easter, come try before committing) and Summer Camp information and to book!
www.dublinstageschool.ie E; info@dublinstageschool.ie
Call 01 2722276 or 01 2043814 Evan & Emma Holton
Junior Einsteins
EASTER CAMPS are one day only in various locations. Some Examples of their activities this Easter include: EGGsperiments ! Floating egg, egg smashing, egg physics, walking on eggs!, Egg engineering. Science Camps are very hands-on and children get to make and take home something most days - including their own SLIME, FOSSILS, MODEL GLIDERS, RAINBOW GLASSES and MORE! They wear lab coats and goggles! There's also lots of OUTDOOR Fun with Bug Hunts, Rocket Races, Dinosaur Digs! All camp leaders are experienced scientists, fully insured and Garda vetted.
Dates 26, 27, 28 & 29th March. 3, 4, 5, 6th April. Time: 9am – 2pm Age: 6-11 years Cost: €45
Book and pay online www.junioreinsteinsscienceclub.com
Mezzo Music Academy
Easter Camps at Mezzo Music Academy, offer a wonderful opportunity for children to experience many different instruments over the course of the week.
For ages 4 to 12, students are grouped in accordance with age, and will learn in small groups; keyboard, guitar, violin, recorder, ukulele, percussion and voice, each day.
At the end of each week, students choose their favourite instrument and take part in a small performance for their parents. All instruments are taught by ear and with an emphasis on fun! A.
All camp teachers are fully qualified and experienced. Camp starts at 9.30am and finishes at 2.00pm. Bring a packed Lunch.
Tel: Sonya on 087 8170666 or 01 6852590 for further details.
Astropark
At Astropark your child will get the best of both worlds with fantastic soccer coaching along with the fun of multi-activity games and bouncy games. Soccer coaching includes: Dribbling Skills, Passing Skills & Shooting Skills.
Other activities include: Astrobounce target zone, obstacle course, bouncy football, bubble football, NERF Wars, kick speed radar, Combat Archery, basketball, unihoc, sports day style races etc. (some activities are age restricted).
Venues in Tallaght and Coolock
Dates: Week 1: Monday 26th March – Thursday 29th March. Week 2: Tuesday 3rd April – Friday 6th April 2018. Time: 10-3pm daily Cost: €65 for 4 days Ages: 4-13 years
Summer Camps take place weekly from 2ndJuly – 24th August Cost €70 for 5 days Call Coolock on 01 8060088 or Tallaght on 01 4599822 to register. See also www.astropark.ie Email: info@astropark.ie
Pembroke Fencing
These camps are suitable for children and teens, boys and girls who have never experienced fencing before as well as for those who have some basic fencing knowledge.
Each class is taught using plenty of games to improve speed and co-ordination, develop specific fencing skills and tactical thinking. Kids learn fencing blade and footwork, rules of courtesy during a fencing bout and refereeing skills – all of that of course while doing plenty of sword fighting! Classes are suitable for beginners and improvers and all equipment is provided. Bring lunch and a drink with you.
Easter Camps Ages: 8 -16 years Dates: 26, 27, & 28th March. Time: 9.30am – 2pm. Cost: €100
www.pembrokefencing.ie email info@pembrokefencing.ie Tel: 086 2160646
Summer Camps Ages: 8 -16 years Dates: Week 1 16th - 20th July. Week 2 23rd – 27th July Time: 9.30am -2pm. Cost: €140
Pembroke Fencing at St. Conleth's College, Clyde Road, Ballsbridge.
Columbus Club
Columbus Club is providing ten action-packed camps this Easter - choose from: Irish Camp, Spanish Camp Baking and Sewing/Knitting/Embroidery/Crochet Camp,Arts & Sports and Multi-Sports & Fitness Camp. Junior Engineering/Lego and Science/Chess Camp. Computer Coding & Science, Engineering and Maths (STEM). Animation & Art (including computer animation). Film & Cinematography/ Drama Camp.
As always, Columbus Club provides daily 1:1 classes. Tel/Text: Anne 087-4167740 Email: anne@columbusclub.ie
Ten exciting camps to choose from at Old Belvedere RFC, Anglesea Road, Ballsbridge, D4. www.columbusclub.ie
Horizons Summer Camp
Horizons Summer Camp is back! The camp will run weekly from 3rd July to 11th August - ages 2 and a half to 10 years of age. There is a MINI, MIDI and SENIOR CAMP with exciting themed weeks including MINI OLYMPICS, READY STEADY COOK, EXPLODING ENGINEERS , THE APPRENTICE and HORIZONS GOT TALENT! Trips include – Fort Lucan, Bowling, NRG and much more! * Trips are part of the Senior Camp only.
The camp also offers after-camp hours until 6.30pm each day.
Check out their website for further information or to book now www.horizonsmontessori.ie Horizons Montessori School, 2 Cypress Park, Templeogue, Dublin 6w Ph: 01 – 4905663, info@horizonsmontessori.ie
Owen Casey Tennis Camps
Top Irish tennis coach and 3 time Olympian, Owen Casey is delighted to announce details of his Easter and Summer programme of tennis camps at Mount Pleasant LTC in Ranelagh, weekly in March/April, June, July and August for children ages 5-14 years from 9.30am-12.30pm.
The camps will cover all aspects of the game from basic technique to match tactics, for both singles and doubles in a safe and friendly environment. End of camp party with goody bags for all. For more information call Owen on 087-2903161 or 01- 4999167 email owencasey@iol.ie