Festive Fun Leinster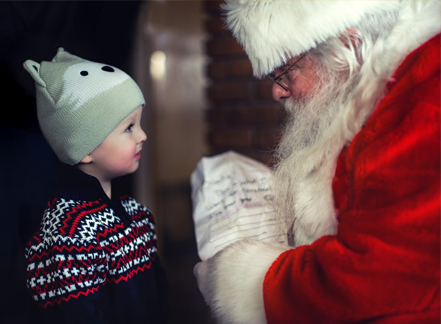 Christmas officially began on Sunday 19th of November when the festive lights are switched on across Dublin City and the months of November and December would not be the same without experiencing the magical warmth and festive charm of the city centre. To make this Christmas an even more memorable one, add that extra sparkle or simply follow family traditions, these pages will help you make sure it's a fun filled wonderous joyous occasion.
The Gaiety
It wouldn't be Christmas without a visit to the Gaiety Panto! Get tangled up with laughter as Rapunzel is this year's Gaiety Panto. A pantomime extravaganza with singing, dancing and laugh out loud shenanigans - hair, there and everywhere! Join us as we follow Rapunzel on her hair-larious and hair-raising adventures as she tries to escape her Evil-Stepmother who has locked her away in the secret tower.
Legendary panto dame Joe Conlan, who celebrates his 28th year in the industry, will play "Nanny Ninny Noonah" and is joined by Ciara Lyons as "Rapunzel", Johnny Ward as "Johnny B Goode"
The Gaiety Theatre has hosted the annual Christmas Panto each year since 1873. Today, families come from far and wide to experience the Gaiety Christmas Panto and for many it has become as much a family Christmas tradition as Santa himself! The Gaiety Theatre has hosted the annual Christmas Panto each year since 1873. Today, families come from far and wide to experience the Gaiety Christmas Panto and for many it has become as much a family Christmas tradition as Santa himself!
Dates: 26th November 2017 – 7th January 2018 Tickets available from Ticketmaster outlets and Gaiety Theatre Box Offices
24hour Telephone: 0818 719 388
Group Bookings:s 01 6486029 group.sales@ticketmaster.ie 9 am – 5 pm / Mon – Fri
Tickets: From €19.50 (including booking fee and restoration levy) on sale today
THE MOVING CRIB, DUBLIN'S BEST FREE CHRISTMAS EVENT FOR THE WHOLE CLASS!
The Moving Crib will be opening its doors for its 61st year this Christmas season on 28th November. A multi – generational, FREE event that never fails to entertain every child!
Winding your way down to the basement of this stunning Georgian building, you are greeted with a montage of many historical / fun stories, including Noah's Ark, The Wise Men and many more, its scenes, competitions, an illusion wall and a little touch of magic are all sure to guarantee a fun day out for the whole class! Children are encouraged to draw and colour a Leaf, cut out the shape and bring it with them so that they can be placed in the Garden of Eden forever.
The Moving Crib, the mention of which always evokes a smile and fond memories of Dublin in the 'rare auld times' is the only one of its kind built in Ireland (if not the world); it is a historical and entertaining experience that teaches the traditional message of Christmas. This Dublin landmark is as captivating today as it was when it first opened its doors in 1956 and admission is FREE.
For more information or to book your class, visit www.stmartin.ie or T: 01 8745465 E: crib@stmartin.ie
Christmas has finally arrived and IKEA has lots in store this year!
From their Christmas shop to Santa arriving in store, they have a wide range to offer to all ages. Santa will be arriving to IKEA Dublin at the end of November. Children can visit Santa in his grotto and meet his happy little helpers! Santa will also be giving out FREE gifts to all children. He will be here every weekend from the 25th of November from 10am- 4pm so make sure you don't miss him.
Christmas trees will also be arriving in store on the 23rd of November. Pick up a real tree for just €30 and take home a €20 coupon! They will have a huge range of trees for you to choose from, so plan a visit to choose yours. The IKEA Christmas shop is not to be missed. Decorate your tree and your home with their wide variety of Christmas decorations, lighting, props and many more. Check out the new Christmas range on www.IKEA.ie
THE SANTA EXPERIENCE welcomes all the good boys & girls back for another fun filled festive season in 2017. For generations, a visit to Santa's grotto has been part of the magic of Christmas and provides plenty of festive fun for all the family. Visit in Limerick, Cork & Dublin and take a magical journey through the Elves Post Office, Santa's Stable, the Sleigh Station, The North Pole and finally Santa's House! On the way you will meet Elves, Polar bears, Penguins and of course Santa Claus himself. If you are really lucky you might even get to ride in his sleigh! DUBLIN: 1st floor, Dunnes Stores, Ilac Centre, Dublin 11. CORK: Top floor, Dunnes Stores, 105 Patrick St., Cork City. LIMERICK: The Jetland Shopping Centre Limerick. Follow on Facebook /TheSantaExperience
BOOK ONLINE to secure your preferred time and date at www.santaexperience.ie It means no waiting in long queues as you will be seen within 30 minutes of arrival.
This year Coolmine Panto Group are very excited to bring you 'Alice in Wonderland ', this story is seldom done as a panto . However, come and join the whimsical fun filled world of the classic Lewis Carroll story and follow Alice as she chases the White Rabbit into Wonderland. This topsy turvy place that gets 'curiouser and curiouser' and is filled with unforgettable characters – the Mad Hatter, Cheshire Cat, Queen of Hearts, Tweedle Dum and Tweedle Dee and lots more whom Alice meets on her journey. Filled with song, dance and comedy, this pantomime is not to be missed. There will be madness…… oh, yes there will!