School open days EDUCATION for the FUTURE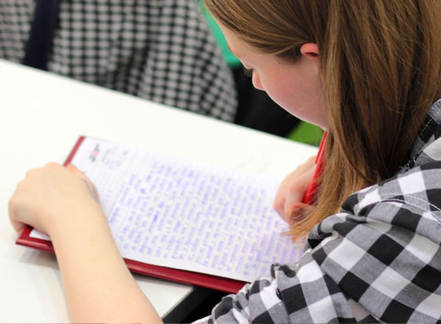 Starting to look at secondary schools? We give you the lowdown on what to do.
Applying for secondary school is one of the most important decisions you are going to make because it's likely to have a huge impact on your child's future, way beyond the school gates. There's some essential 'homework' to be done before you make that all important choice . To help you through the process, follow our tips for some forward planning and get the most out of a school open day.
Make a Shortlist of Schools
Firstly, make a shortlist of the schools that your child could attend, is your nearest one the best choice? is private school an option? Where are his/her friends going? Have you considered boarding school? Have you had their name time long enough to secure a place ? Do you need to consult school league tables? You also need to be happy that your child can travel to school easily and that siblings, if relevant, could go to the same school. After that, it's time to take a look at the facts and figures to make a comparison on paper. Once you're satisfied with your shortlist, it's time to do the most important thing of all and visit the schools.
Head to the Open Day
Nothing beats going to see the school for yourself, so get the most out of your visit with our tips and ideas.
The grand tour
Most open days will feature a pupil led tour. Ask lot of questions and you'll hear all sorts of interesting things from your friendly guide that don't feature in the prospectus. Talk to as many pupils and parents as you can manage on the tour for maximum feedback. Don't forget to take in the atmosphere and environment of the school, to get a feel for whether your child would be happy in these surroundings.
Students in action
As you're on the school tour, observe the children in school, as they will often be a great indicator of a school's ethos. You'll get to see how children treat each other and how they interact within the classroom and corridors. Are they happy? Do they seem confident and animated? Are teachers welcoming and friendly, are you getting the feeling of a warm, open attitude?
The Head teacher's talk
Don't miss out on the Head teacher's talk, usually given at specified times on open days/evenings. You'll find out what priorities and emphasis the Head gives to various aspects of their school, and will be able to see if these aspirations match your family's own. The Principal should come across as genuine, inspiring and bursting with pride for both school and pupils, as well as being very clear about the school's achievements and goals.
Expectations for behaviour
Make sure you query the levels of discipline that are imposed, such as the consequences for late/absent work, unruly behaviour and the uniform code. Feel free to raise serious disciplinary matters such as bullying and how it is handled. The responses should give you a good indication of what is tolerated at the school.
Equal opportunities for all
School should bring out the best in every child. If yours requires additional help in any areas of learning, ask about the support available to enable them to reach their potential. Query how students are monitored to ensure their learning stays on track and they don't 'slip under the radar' and fall behind their peers. Ask about communication systems that are in place to ensure teachers and parents can work together to be a constant support to your child.
Life outside the classroom
Essential learning doesn't just happen in the classroom. Look out for interesting extra-curricular activity posters on the noticeboards. If your child likes sports but isn't an 'A' team candidate, will they still get to participate? If there are after school clubs, check what they are and when they take place.
Peace of mind
The switch to secondary school is a big one and communication will be key. It is important to know how to contact staff if you have a problem or concern. Find out how contact details such as teacher names and emails are provided, and whether the first point of contact should be via telephone or email. It's important to see how easy it is to contact school staff in case of an emergency. Information about good pastoral care should be plentiful as it's an essential ingredient for a happy school life.
It's an open day, so keep an open mind
Remember this is about your child, not you. Try not to be influenced by your own educational experience as it may not be relevant. Find out what your child really thinks and don't hesitate to take advice from trusted teachers who you feel know your child best – you may be surprised by what they tell you. In the end, trust your instincts, find the right environment for them to be happy, then sit back and watch them flourish.
St. Columba's College, founded in 1843, is a Church of Ireland boarding and day school for boys and girls aged 11-18. Situated on the slopes of the Dublin mountains, the College enjoys the benefits of easy access to the capital with the charms of a rural setting. The size of the school, just 320 pupils, allows it to maintain a very strong sense of community and it pride itself on the individual pastoral care provided to each child, within a traditional house structure. The College has very high academic standards, amongst the best in the country year on year. Leavers are encouraged to go on to universities in Ireland, the UK, Europe and the USA. The College encourages every individual pupil to get involved in the broader life of the community, whether it be in music, sport, drama or public speaking. The aim is to develop well-rounded and happy boys and girls with the self-confidence to mix freely and easily with others, whatever their background or age. The College has invested heavily over the past 10 years in order to ensure that it provides its pupils with the best facilities. Recent additions include a newly refurbished state of the art Science Block, purpose-built and refurbished Boarding Houses, music rooms and a second Astroturf hockey pitch. In addition, the College library is second to none in terms of facilities and resources and the Sports Hall provides facilities for indoor sport as well as a gym and a dance studio.
The College offers 7-day boarding which includes Saturday morning classes, six afternoons of sport for all and a comprehensive range of weekend activities for its pupils. Please visit www.stcolumbas.ie or phone 01 490 6791 for a prospectus.
Rathdown School Open Day is an ideal opportunity to tour the entire Rathdown School campus, from the senior school and boarding houses to the junior school and new pre-school classroom. Meet with teachers, staff and pupils while exploring the first-class facilities including a purpose built Music School & Performing Arts Academy and the new world-class hockey arena. There will also be an opportunity to meet the Head of School, Mr. Brian Moore and Junior School Principal, Ms. Kiara Drake. Located on a 16-acre site in Glenageary, Co. Dublin, Rathdown School is a voluntary, fee-paying school for girls aged 3-18, providing education to both boarding and day pupils. Founded in 1973, Rathdown is consistently ranked among the top schools in Ireland and provides a dedicated international programme for overseas students. Rathdown's first class facilities and highly–qualified specialist teachers and coaches, ensure all pupils are nurtured, helping them to achieve their full potential.
Visit: www.rathdownschool.ie | Tel: 01 285 3133 | Email: registrar@rathdownschool.ie
St. Conleth's College Senior School is a private, Catholic, co-educational school which provides a happy and healthy environment in which students may develop their own personal gifts and interests to the best of their ability. Excellence, perseverance and mutual respect are encouraged in a spirit of discipline and cooperation in academic, sporting and extra-curricular endeavour. Since 1939, the school has continued and expanded upon founder Bernard Sheppard's vision to encourage the educational and personal development of each child. St. Conleth's pupils benefit from: small class sizes, yet wide curricular choices, and a long-established reputation for moulding well-rounded, confident and competent pupils. This is a safe, secure place where routine and order co-exist with the imagination and creativity. It is an environment where academic excellence is holistically promoted and achieved, and each pupil is encouraged and enabled to reach their own academic potential. The nurturing of athletic, debating, musical, and artistic skills and their further development in friendly competition creates a school community which emphasises education as a tripartite dynamic: between pupil, teacher and parent. St Conleth's has an ethos which is centred on respect for one-self and others, and encourages an active engagement with the wider, local community.
For more information see www. stconleths.ie or Tel: 01 6680022
The King's Hospital is a vibrant Co-Educational Boarding & Day Secondary School located on a superb 85 acre, modern campus in west Dublin. This historic school is Church of Ireland-governed but in keeping with their core values and ethos of diversity and inclusivity, offers a warm welcome to students of many nationalities and faiths. The school continuously invests in their unrivalled Academics, Sports & Arts facilities and their world-class Teachers & Coaches are all dedicated to delivering the highest levels of excellence required to empower their students. The extensive syllabus, which includes 3 foreign languages, 7 science subjects and 11 business/ humanities subjects, is supported by a dedicated Careers department who are there to help your child find the right College & Career options available to them worldwide. This approach and the attention paid to each pupil's individual potential, creates an environment where virtually 100% of students progress onto third level education in Ireland and abroad. To discover more about this unique school please get in touch for an admissions pack but for a real sense of what The King's Hospital can offer your child, come and see the school for yourself. For an appointment please call (01) 643-6564 or email admissions.enquiries@thekingshospital.ie.
St. Kilian's German School Open Day: Saturday 7th October 2017, 10 a.m. - 12 p.m.Kindergarten, Primary and Secondary School. St. Kilian's German School in South Dublin is a German/Irish school with a European culture and spirit, spanning the full educational cycle from Kindergarten (Junior Infants) to Leaving Certificate.St. Kilian's welcomes girls and boys of all nationalities, cultures and religions. Children learn German from the age of four in a diverse and inclusive environment. This extensive exposure to the German language, both inside and outside the classroom, means that students achieve a level of language proficiency that is above the level of the Leaving Certificate. St. Kilian's approach to education combines the best of the Irish and German educational traditions: students are prepared for the Junior and Leaving Certificate as well as the German Sprachdiplom and Sek1 examinations. Knowledge of German is not a requirement to enrol at St. Kilian's.
St. Kilian's German School, Roebuck Road, Clonskeagh,
Dublin 14T: +353 1 288 33 23
secretary@kilians.com
www.kilians.com
Rockford Manor School is a non fee paying secondary school for girls located on Stradbrook Road in Blackrock Co. Dublin. Rockford Manor is a small school which focuses on the complete development of their students. The girls study in a warm, caring, friendly environment which offers a very broad educational experience. They place great value on the sense of community in their school.
Rockford Manor School provides a unique learning environment for students. The class sizes are small which enables the girls to achieve high results. At senior cycle, all three Science subjects, Physics, Chemistry and Biology are offered to higher level as well as Business subjects, Modern languages, Music, Art and Physical Education. They offer a wide range of extracurricular activities, sporting and non- sporting, and they encourage students to participate.
To get a more detailed view of the facilities and activities which Rockford Manor School offers, please visit the school website, www.rockfordmanor.ie. or, come and visit on their Open Day on September 28th. Tel : 01-2801522
Rosemont Secondary School for Girls, Sandyford, Dublin 18.
Building on 40 years of academic and extra-curricular excellence, students and their families work in partnership, to develop an ownership of learning. Class of 2016, 100% entrance to third level Irish colleges. Extra-curricular activities are central to their educational model, encouraging all students to develop their potential in the arts, music and sports in purpose built state of the art facilities. Open day, Saturday 7th October 11am-2pmTel: 01-2078007 E: info@rosemont.ie W: www.rosemont.ie
The Children's House Primary Monterssori School
Do you want your child to experience a child centred environment, develop a positive approach towards school/education and be part of a nurturing community? Then, The Children's House is the the school for you. Following core Montessori values they provide a child centred environment where each child can reach their maximum potential, becoming independent in their approach to learning, while keeping in mind the National School Curriculum. Low pupil to teacher ratio, After school activities, ECCE Places.
Visit on their Open Day Saturday, 21st October, 2017 10am - 12noon
The Children's House Montessori Primary School
Thornhill, Lower Kilmacud Road
Stillorgan
Co Dublin
Tel: 01 288 0417