18 things parents should know about their child's online safety in 2018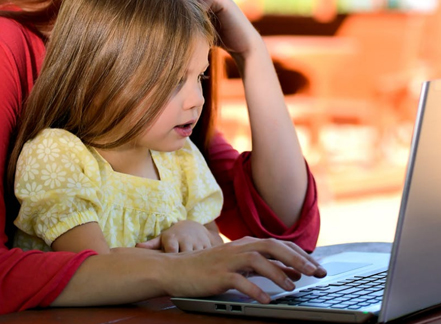 The children's commissioner for England says pupils are not being adequately prepared for the emotional challenges that social media presents as they move from primary school to senior school. Creative social media use in 8-10 year olds changes when children go to Secondary School, with seeking "likes" and positive comments becoming more important. Worrying about online image might seem trite, but it can be a real problem. For example, "Sharenting" – posting pictures of your children online without their permission is a real concern for many children. This is not to say that parents should take a hands off approach to the online world, but they should perhaps, be more aware.
A new poll by e-safety organisation Internet Matters found that 4 out of 10 parents would like to know more about online safety. 96% of parents said keeping their children safe online was primarily their responsibility, according to the not-for-profit's latest research.

In response to this, Internet Matters is revealing the top 18 things from the world of digital that parents should be aware of as they enter 2018 - to keep their child safe online. CEO of Internet Matters Carolyn Bunting said: "The fast-paced nature of the digital world means technology and internet safety policy are continually evolving."

"Parents should familiarise themselves with upcoming changes set for 2018 so they can help keep their child safe online. By staying in tune with their child and having regular conversations about their digital lives parents can help protect them from any potential risks."
The round-up includes new tech, online trends, government action and a series of new safety tools to help guide parents.
1. Virtual Reality - Facebook CEO Mark Zuckerburg revealed his ambitious plans to get one billion people into virtual reality following a surge of investment. The Oculus Go is due to be released early 2018.

2. Facebook Streaks - Most commonly associated with Snapchat. The often 'addictive' streaks is being tested by Facebook to encourage their users to stay in touch with one another regularly.

3. Whatsapp Location - Instead of dropping a pin or a sharing your location as a one-off. There is now the option to share your live location for up to eight hours, which means if you change or move location, friends can follow your movements.

4. Google Family Link - As children begin using their first Android device, the Family Link app will allow parents to create a Google account for their child that looks like their own but they will be able to manage their kid's apps, keep an eye on screen time and set a bedtime for their device. The UK launch date is expected to be in 2018.

5. Code of Conduct - The Duke of Cambridge will be launching the second part of the Stop, Speak, Support campaign later this year. The code encourages bystanders who witness bullying to speak out and support friends that might be in trouble.

6. Facebook Snooze - The new "snooze" button allows Facebook users to temporarily unfollow a person, page or group, meaning you won't see any of their posts for 30 days. The 'Facebook friend' will not be notified of the change, and the setting can be reversed at any time.

7. Nintendo Switch Online - Nintendo Switch Online will allow users (over the age of 13) to play competitive games online by signing in with their Nintendo Account. The Nintendo Switch parental controls do not include settings for the app and parents should ensure they've set them up on their child's mobile device.

8. Live-streaming - Facebook Live, Instagram Live, Live.me, Live.ly, Periscope and many other live streaming apps have turned mobile users into instant broadcasters. Parents are urged to be vigilant as a US-based media measurement organisation comScore Inc. has predicted a 600% jump in mobile live-streaming by 2018.

9. Internet Safety Strategy - The Internet Safety Strategy came out in October this year with the government closing its consultation on December 7th. There is due be an announcement in 2018 on what measures will be taken to help make "Britain the safest place to be online."
10. Curriculum Challenges - Sexting at School. A 2016 YouGov survey found that 91% of parents believe all pupils should receive lessons to teach them about the risks of sexting, as well as other online issues. The Education Secretary Justine Greening has just appointed Ian Bauckham CBE to advise the Department for Education on how relationships should be taught in schools.

11. Age Verification on Porn - The government confirmed their plan to introduce age verification for pornography sites which will be enforced by April 2018.
12. BBC Own It! - All content from BBC's Stay Safe has been redirected to the new BBC Own It site , which is now live. The new CBBC site offers children the ultimate internet survival guide, with tips and tricks on how to beat cyberbullies, become a super surfer and stay safe online.
13. Lady Beeban Kidron - Data Protection Amendments. Websites and apps will be subject to a tough new code of practice to protect children's privacy online following a cross-party campaign in the House of Lords to prevent young people's internet activity being monitored.

14. Safer Internet Day 2018 - Safer Internet Day 2018 will be celebrated globally on Tuesday 6th February 2018 with the slogan "Create, Connect and Share Respect: A better internet starts with you".

15. Community Gaming - Minecraft and Roblox games are great fun and feel like a safe place to play for children. But parents need to be mindful some game ratings only apply to the initial installed experience and not the user generated content. Similarly, Minecraft also has added online feature that enable children to play with a wider range of people.
16. Skin Betting - Skin betting is the act of gambling to win items used in video games. Whatever the legality of this issue, parents should be aware that the games their children play offer virtual items for extra cash and apply parental controls to ensure they're not accidentally spending money.
17. YouTube - There are continual changes being made by YouTube to help filter content. They have said they aim to hire a further 10,000 staff, who will monitor the site to ensure children aren't being exposed to extremist or violent content. In the meantime, the safest way to keep to the best content is to ensure children only watch well known creators.

18. Twitter policy changes - Twitter has updated their policy in a bid to reduce the amount of abusive and hateful content on the platform. Among the changes are prohibitions against users promoting violence and hate in their usernames or bios; the prospect of permanent suspension of accounts threatening violence, serious physical harm or death; and a ban of accounts featuring hate symbols and images.
For more information about keeping your child safe online visit internetmatters.org
*Figures - Internet Matters Impact Tracking W2