Summer Camps in Dublin and Leinster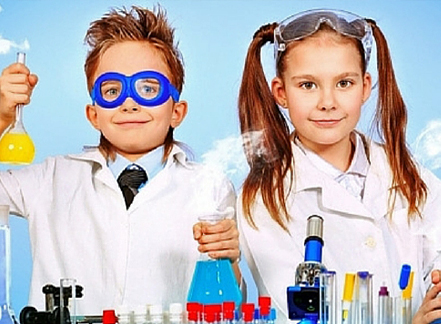 Those long school summer holidays are approaching, thankfully there are plenty of local summer camps to be found in our special feature, to help plan out the months ahead, so children can branch out, gain some independence, learn a new skill…. and meet new friends!
Owen Casey Tennis Camps
Top Irish tennis coach and 3 times Olympian, Owen Casey is delighted to announce details of his summer programme of tennis camps at Mount Pleasant LTC in Ranelagh over 8 weeks in June, July and August for children aged 5-14 years from 9.30 - 12.30pm.
The camps, sponsored by Babolat, will cover all aspects of the game from basic technique to match tactics, for both singles and doubles in a safe and friendly environment. End of camp party with goody bags for all. For more information call Owen on 087-2903161 or 01-4999167 or email owencasey@iol.ie
Jump Zone
Jump Zone is Ireland's First and Europe's Largest Indoor Trampoline Park. Located in Santry and recently moved to a state of the art 35,000sq.ft facility in Sandyford. This Irish owned Jump Zone has fast become one of the country's most popular sports and entertainment attractions, having catered for more than 700,000 visitors to date!
Led by a team of top trampolining athletes, summer camp groups can enjoy individual open jumping on 10,000sq.ft. main trampoline court, private trampoline Dodgeball Games, trampoline basketball or practice new skills into the foam pits in both Sandyford and Santry. Recently added Battle Zones have also proved extremely popular.
When you book your camp, Jump Zone hosts will be allocated who will run mini Dodgeball competitions, interactive games, foam pit access, trampoline basketball and for the gymnasts a Tumble Track has just been installed in the Sandyford facility. On arrival, the dedicated staff will lead the group down to the induction area where a safety video is shown and the rules are given. Large groups are then divided into smaller groups and led out to the courts where the fun really begins!
Extreme fun is so important but so is the safety of the guests. At Jump Zone, they do all they can to ensure that your group will have maximum fun with maximum safety! With court supervisors on the courts at all times and heavy duty spring loaded frames covered by 2+ inch think safety pads, Jump Zone combines fun and safety in all areas to create a fun experience like no other.
Groups of up to 200 can be accommodated at one time. For more information see www.jumpzone.ie or phone Sandyford 01 2939356 / Santry 01 8623366
National Sports Campus
​Don't miss out on an incredible Kids Camps this summer. Your child will feel like a sporting superstar, as they experience world class facilities across the campus. These camps take Multi Sports to a whole new level, with over 20 different sports for children to participate in across the week, including Fencing, Swimming, Cricket, Gymnastics, Trampolining, Aquazone (for the over 9's) and loads more.
​The camps will inspire kids for their sporting life to come, and encourage them to try new sports and new experiences. The indoor and outdoor world class facilities are matched only by the fun atmosphere and quality coaching. With their 'extra time' service your children can stay from 9-5pm (standard camp runs - 9-3pm) for children aged 5-13 years old.​
Cost: €90 per child (9pm - 3pm) Extra time €30 (3pm-5pm).
Sales and bookings:
016464 300 / 350
There are limited places on the camps so register today on www.nationalsportscampus.ie/camps
​Multi Activity
Astropark Summer Camps
Astropark Summer Camps are soccer based multi-activity sports camps combined with the latest inflatable games such as Bubble Football, Astrobounce and NERF Wars. Camps are open to all children ranging from 4-12 years of age. Camps run daily Mon – Fri from 10am – 3pm. Summer Camps run for 8 weeks from July 2nd to Aug 24th. Camps cost just €70 per child per week. With a combination of unique fun experiences, the kids will have an absolute ball – bouncing, rolling, laughing, shooting and tumbling, all under supervision of qualified coaches. Astropark have two convenient Dublin Locations – Northside (Coolock-Santry) phone 018060088, Southside (Tallaght) phone 014599822. Both are just minutes from the M50 so are easily accessible. For information on School Tour, Corporate Events and Birthday party packages. Email info@astropark.ie See also www.astropark.ie
Leisureplex
Whatever the weather, they've got you covered. Book your summer project at Leisureplex from €5 per child. Choose from Bowling, Zoo Playland or Quasar. Parents will never hear "I'm bored" again. With centres in Stillorgan, Tallaght, Coolock, Cork and Blanchardstown, an action filled adventure is provided for all ages.
There are soft play areas with ball pools and tunnels for the younger ones in the Zoo Playland as well as bowling and Quasar "great fun with a laser gun" for older groups. For the perfect activity this summer, look no further than Leisureplex venues to tick all the fun boxes!
Science & Maths
Junior Einsteins
SUMMER CAMPS are WEEK LONG in various locations. Monday 2nd July - Friday 6th July :Glenageary, Killiney & Swords. Monday 9th July - Friday 13th July : Howth & Dunboyne & Maynooth. Monday 16th July - Friday 20th July : Greystones & Malahide, Monday 23rd July - Friday 27th July : Knocklyon & Naas & Balbriggin, Monday 30th July - Friday 3rd August; Glenageary & Swords & Maynooth, Monday 6th August - Friday 10th August : Killiney & Celbridge, Monday 13th August - 17th August: Greystones, Malahide & Naas & Leixlip, Monday 20th - 24th August: Dunboyne & Knocklyon & Howth, Monday - Friday 9am - 2pm Age 6-11 years €145 per week
Children are separated into ATOMS : 6-8 years and MOLECULES 9-11 years
Science camps are very hands-on and children get to make and take home something most days including their own SLIME, FOSSILS, MODEL GLIDERS, RAINBOW GLASSES and MORE! They wear Lab coats and goggles! LOTS of OUTDOOR Fun too with Bug Hunts, Rocket Races, Dinosaur Digs! SCIENCE CAMP FUN: Slime making, Smoke cannons, Model planes & rockets, Van Der Graff generator & plasma ball madness, Coke & Mentos Geyser, bridge building, Magnets & make your own compass Lava lamps, Forensic crime scene and so much more. The scientists are fully insured and Garda checked. What to bring: Old clothes – lab coats are provided however science can be dirty work. Packed lunch, snack & drink, rain gear, sun hat & sunscreen
Book and pay online www.junioreinsteinsscienceclub.com Click 'Book Camp'
Aloha
ALOHA Mental Arithmetic are leading the way in children's mental development through their afterschool's educational programme, using the abacus and other methods to aid children's mental development. Their Summer Camps are packed full of educational games and activities promoting mental development in a fun-filled way.
The camps feature John Neuron, their superhero with special skills who will lead campers on a mission of discovery to develop their cognitive abilities. Activities include games, puzzles, storytelling and character creation, abacus calculation, team building exercises and more...
1 Child €130 | 2 Siblings €220 | 3 Siblings €300
Locations for ALOHA Summer Camps 2018 - Castleknock Community Centre: 9th-13th July from 10am -2.30pm/16th-20th July from 10am -2.30pm Ongar Community Centre: 9th - 13th July from 10am -2.30pm/ 23rd - 27th July from 10am -2.30pm Dunboyne Community Centre: 9th -13th July from 10am-2.30pm Applewood Community Centre – Swords: 9th -13th July from 10am-2.30pm/16th - 20th July from 10am-2.30pmClaremont Stadium – Navan: 16th - 20th July from 10am-2.30pm Santry Community Resourse Centre: 30th July - 3rd August from 10am - 2.30pm
Phone: 01 559 0050 or Email: info@alohaireland.ie
Languages
Alliance Francaise
Get the kids out of bed this summer with the Alliance Française's French Summer Camps! Learn and play in French: Arts and Crafts, songs, outdoor games (subject to weather) and much more... "C'est l'été / French Summer Fun" will take place every week, with different activities every week. The classes will be led by Garda vetted, child-friendly native-French qualified teachers. All children are welcome, whatever their level of French! Register for 2 camps or more and receive a 10% discount on the second camp!
Monday to Friday 9.30am - 2pm 20 hours in total – €220
4-6 year olds: 2nd of July to 31st of August . 7-10 year olds: 2nd of July to 31st of August
Teenagers: 2 week programme every week: From 2nd July to 24th August
Summer courses for teenagers are designed to complement classes already attended at secondary school and to lay the groundwork for the school year ahead. They provide a diversification and broadening of the language in an interactive and fun way. 3 groups are available: Junior Teens, Senior Teens (for students going into 5th and 6th year) and preparation for Secondary School (for students going into 1st Year).
2 week programmes take place every 2 weeks from June, 30 hours in total at €300
Contact: www.alliance-francaise.ie Tel: 01 676 1732
Colaiste Naoimh Eoin
Coláiste Naomh Eoin has successfully become Ireland's No.1 Irish College and they have done this by providing students with the best & most effective learning experience in Ireland for over two decades. They aim to inspire a love of the Irish language & culture by make learning Irish fun. The course immerses the students in the full Gaeltacht experience without the cost and stress of leaving home. Through formal classes, sports, games, competitions, ceol & céilí, arts and drama, every effort is made to ensure that the students are comfortable and that they use whatever Irish they have, in a relaxed atmosphere, to create a positive attitude to the Irish language and culture. Students progress at their own pace and special help is given to students with little or no fluency. Early booking is advised. Fón: (01) 298 5287 www.colaistenaomheoin.com
Drama

dlr Mill Theatre & Steptacular Performing Arts
Performing Arts Summer Camp 2018. This exciting week-long camp will immerse students in a high-energy, intensive, day-long learning experience consisting of instruction in acting, singing, and dancing. A culminating presentation of the material worked on will be presented on the Mill Theatre stage on Friday afternoons for family and friends. Mon. 2nd July to Fri. 27th July ,10am – 3pmAges 4-6yrs/ 7-9yrs/ 10-12yrs / 13-15yrs Price €110 per week10% sibling discount and multiple weeks discount.
Wk 1 : Potts Meets the Wizards (Harry Potter week)
Wk 2 : The Fox and the Fantastics (Fantastic Mr Fox week),
Wk 3 : A Revolting Campus (Matilda week), Wk 4: Schools out! (Camp of Rock week)
Book Now ! 01-2969340 info@milltheatre.ie or see www.milltheatre.ie
Dublin Stage School
Dublin Stage School are deligted to announce their Musical Theatre Summer Camps for Summer 2018. Their Weekly Classes and Camps are held in their Blackrock, Castleknock & Killiney Centres. Their Creative, Energetic, Fun teachers are fully trained professionals are all have Garda clearance.
Classes are small, Friends are made and Family and friends are invited to attend their Exciting Summer Showcase at the end of their camp.
The camps for 4 to 7 yrs are in all three Venues, 8-12 yrs in Blackrock and Castleknock and Two Week BootCamp for 13+yrs in Blackrock.
For Weekly Classes (New Term starts in September, go and try before committing) and Summer Camp information and to book!
www.dublinstageschool.ie
E; info@dublinstageschool.ie
Call Evan & Emma Holton on 01 2722276, 01 2043814
Music
Dun Laoghaire School of Music
Dun Laoghaire School of Music are holding their very popular Summer Music Camp again this summer at the prestigious state-of-the-art Willow Park School, Blackrock. The camp caters for children from 4 to 13 years of age and children are grouped according to their age. The activities at camp are: Music Theatre, Drama, Dancing, Singing, Song Writing, and workshops. There is also an option for children who already play an instrument to take part in ensembles. It is not necessary to be able to play an instrument, but children are introduced and shown the fundamentals of instruments such as piano, guitar, keyboard, violin and drums. Camps are run on a weekly basis and children can participate in more than one camp. There is always a professional variety show at the end of camp where children display all they have learnt during their week at camp for parents and friends. The Summer Music Camp is also very real as children perform and sing to real live music provided by the professional musicians/teachers of the Music Camp. There is a special offer of €10 off for current students of Dun Laoghaire School of Music. To book your place and avoid disappointment, please email us at dlsofm@gmail.com or phone 01-2844178
Mezzo Music Academy
Music Camps at Mezzo Music Academy, offer a unique opportunity for children to experience many different instruments over the course of the week. For ages 4 to 12, their students are grouped in accordance with age, and will learn Keyboard, Guitar, Violin, Recorder, Ukulele, Percussion and Voice, each day. At the end of the week, students choose their favourite instrument and take part in a small performance for their parents. All instruments are taught by ear and with an emphasis on fun! At the end of each day, all groups come together for a sing-a-long, where teachers play instruments and students play percussion and sing. All camp teachers are fully qualified, Garda vetted and experienced. Summer Camp starts at 9.30am and finishes at 1.30pm.
Easter & Halloween Camps start at 9.30am and finish at 2.00pm. (4 day camp)
Bring a packed lunch and a drink! Contact Sonya on 087 8170666 or 01 6852590 for further details.
Dublin School of Music
The Dublin School of Music in Terenure, have a brand new musical programme which includes a huge variety of musical activities from rhythm games and group singing to making your own instrument. The main aim of the camp is to find the fun in developing all the skills needed to create the best music and the chance to meet other enthusiastic junior musicians while you are at it. For Kids aged 5-11 from 9 am – 2pm, throughout July and August. For more information please phone 01-4929998 info@dublinschoolofmusic.com
Multi Activity
Columbus Club & Gaelcholáiste Cholumba
Columbus Club is providing ten action-packed camps this Summer at Old Belvedere RFC, on Anglesea Road, Ballsbridge, D4.
Camp 1:Arts & Sports Camp. Camp 2: Multi-Sports & Fitness. Camp 3: Baking & Sewing/Knitting/Embroidery and Crochet Camp 4: Junior Engineering/Lego and Science/Chess Camp. Camp 5: Computer Coding & Science, Engineering and Maths (STEM). Camp 6: Animation & Art (including computer animation). Camp 7: Film & Cinematography/ Drama Camp. Camp 8: Creative Writing/Junior Toastmasters & Presentations.
Camp 9: Irish Summer Camps. Camp 10: Spanish Camps. Columbus Club also provides Reading/Comprehension/Handwriting/Maths Classes 1:1 daily.
Columbus Club also provides an exciting Teenage Summer Programme which takes place from 05/06/18 – 17/08/18
The workshops include: Animation/Photography/Film/Create An App/Cookery & Baking/Spanish/Gaeilge Courses.
Tel/Text: Anne 087-4167740 | Email: anne@columbusclub.ie | Web. www.columbusclub.ie
Horizons Summer Camp
Horizons Summer Camp is back! The camp will run weekly from 2nd July to 10th August - ages 2 and a half to 12 years of age. There is a MINI, MIDI and SENIOR CAMP with exciting themed weeks including MINI OLYMPICS, READY STEADY COOK, EXPLODING ENGINEERS , THE APPRENTICE and HORIZONS GOT TALENT! Trips include – Fort Lucan, Bowling, Croke Park and much more! * Trips are part of the Senior Camp only. For more see www.horizonsmontessori.ie
IMAGINOSITY
This summer, Imaginosity will be running 9 weeks of summer camps to keep the kids entertained over the long summer break. Two camps will take place every week, one for children aged 4-6 years (9.00am-1.00pm) and one for children aged 7-9 years (from 9.00am-2.30pm). Each week camp themes will change, and will include a combination of arts, crafts, music, drama, science and engineering activities. Campers will also get the chance to explore Dublin Children's Museum with daily supervised play among the museum's 18 interactive exhibits. Campers should bring lunch and a drink with them each day. €120 pw ages 4-6yrs, €135 ages 7-9 years. Day rates, and sibling discounts also available. www.imaginosity.ie or call 012176130 for further information.
Pembroke Fencing
Pembroke Fencing in St.Mary's College, Rathmines will be running camps suitable for children and teens, boys and girls who have never experienced fencing before as well as for those who have some basic fencing knowledge.
Each class is taught using plenty of games to improve speed and co-ordination, develop specific fencing skills and tactical thinking. Kids learn fencing blade and footwork, rules of courtesy during a fencing bout and refereeing skills – all while doing plenty of sword fighting!
Beginners & Improvers, boys & girls – all equipment provided. For ages 8-16 years.
Week 1: 16th July – 20th July Week 2: 23rd July – 27th July. Time: 9.30am – 2pm
Tuition – €140 For Registration Tel : 086 2160646 E: info@pembrokefencing.ie W:www.pembrokefencing.ie
ARTS: Pine Forest
The Pine Forest Art Centre provides an opportunity for children and young people to have a happy and successful experience in creating and exploring art and craft while having fun. No special talent is required. The camps incorporate a lot of outdoor activities related to art and craft, weather permitting, allowing the children to take advantage of the fresh air and natural environment.
Two week summer courses from June - August for 5 - 16 year olds.
Thursday afternoon classes parallel to school term times
School Tours Art Activity Days March – June
For further information visit www.pineforestartcentre.com tel. 01 2941220 email: info@pineforestartcentre.com
INDOOR FUN: Pokemon
Pokemon & YuGiOh Fans Summer Camp 2nd to 4th July & 14th to 16th Aug from 10am to 1pm just €40 per child at Firhouse Community Centre.
Calling all Pokemon & YuGiOh Fans! Make new friends while battling, dueling and trading your favourite cards. A great way to improve your skills while having fun and get FREE cards. Expert Card Players available to improve skills & help build decks. Register now at kidscardsclub@gmail.com or call Deirdre on 086 3924209. Find them on Facebook at kidscardclub.
Auriel Yoga
Run a fun-filled five day Yoga and Art Summer Camp in Sandymount for 4-6 and 7-10 year olds filled with yoga for kids, arts and crafts, yoga games, magic and storytelling, yoga partner poses, mindfulness activities and a short relaxation exercise at the end of each day. The camp is designed to improve both the physical and emotional wellbeing of children. Yoga offers many benefits including increased physical flexibility, improved balance, concentration and coordination, improved confidence and self-esteem and reduces stress and anxiety. Guaranteed fun will be had by all! The camp will run in July and August. For further information contact 0834110011 or 0896140292, email info@aurielyoga.com or bookings can be made online at www.aurielyoga.com.
The Big Dig
The camps provide a new and fascinating alternative to sports-themed camps and other school-break activities for children aged between 7 and 12 years old. If your child is a curious explorer with a thirst for knowledge about their past, why not let them try the School of Irish Archaeology? Camps are run all year round, and they introduce children to the mysteries and adventures of our past in a fun, practical and hands-on way. Camps take place during July & August. From 10am to 3pm daily. Prices from €125 weekly. Contact www.sia.ie
OUTDOOR FUN: Kilcock Canoe Polo Club
Kilcock Canoe Polo Club is once again hosting Summer Canoe Clubs. The camps are aimed at young people between 8 and 15 years old and they will run during July & August.The aim of the camp is to introduce young people to the sport of canoe polo in a safe and fun environment, teaching the kids to canoe as well as basic skill levels whilst playing different sorts of games. This is a good way to promote team building and water safety awareness while being active and making friends! For more information or to make a booking call 0877560636
COOKERY: Food Active at St. Conleth's College, Ballsbridge
Their two-week summer course has been designed to maximise children's exposure to different foods and culinary techniques in a safe, fun environment. But 'Food Activism' is not just about cooking, which is why their specially-tailored programme gives young people the opportunity to participate in a variety of sporting and outdoor activities, as well as exciting and educational field trips.
The Food Active camp offers: Cookery demonstrations by qualified chefs, supervised hands - on cookery classes and lunches cooked by the chefs, sporting activities every day and excursions to places of culinary interest as well as an end of camp BBQ. Their pupil teacher ratio is 8:1 and classes are limited to 24. The course fee covers all tuition and excursion fees as well as lunches and food ingredients.
For More see www.foodactive.ie Tel: 086 8066111
CREATIVE ARTS: The Ark
The Ark are running creative 5 day summer camps from 9th July – 3rd August 9th – 20th July.
Make A Play in A Week! Join theatre artists Maisie Lee and Marie Ruane for a fun, creative week of theatrical fun where you will discover how to put a play together from scratch! Ages 9-10 €160 10am – 3pm 23rd – 27th July Drama Camp
The week will focus on theatre games and performance skills in the fantastic surroundings of The Ark's theatre Ages 6-8 €125 10am – 1pm 30th July – 3rd August
Lego Animation CampThe camp will be focused on developing your animation skills through hands-on learning and is perfect for beginners and seasoned stop motion film makers alike.
Ages 9-10. €160. 10am – 3pm | www.ark.ie
Karate Kaizen Kids
Kaizen Dojo has six summer camps from 17th July – 23rd August. Camps include karate, fitness & fun with no previous karate experience needed. Kids bring a packed lunch & drink and t-shirts & shorts can be worn in warm weather.) 9.30am – 2pm. Places are limited so booking essential. To book email Orla at info@kaizendojo.ie or call 087 9620984. Located in Terenure Business Park, Dublin 6W.