Celebrate Poetry in Schools on Poetry Day Ireland, May 2nd, 2019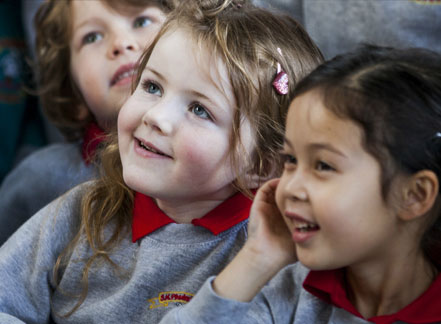 Poetry Day Ireland is a major one-day festival of Irish poetry, presented by Poetry Ireland in partnership with poetry-lovers the length and breadth of the country. In 2019 Poetry Day Ireland will take place on Thursday 2 May and everyone is invited to join in and celebrate poetry's very special place in Irish culture – traditional and new.
As part of this Poetry Ireland will celebrate poetry in schools that day by offering an online collection of inspiring ideas for teachers and children.
Packed with poems and fun activities this vibrant online resource encourages teachers, children and families nationwide to read, write, listen to, illustrate, perform, share – and above all enjoy poetry. This imaginative poetry package, created and compiled by poet and teacher Enda Wyley, compliments the Primary School Curriculum and can be used not just on Poetry Day, but everyday!
Importantly, it offers children the unique opportunity to connect with poetry for pleasure and for life.
The organisers are expecting more than 150 poetry-related events to take place on Poetry Day Ireland in libraries, bookshops, arts centres, schools, hotels, nightclubs, bars, cafes and street corners from Kerry to Derry.
Poetry Resources for Schools will be available online from Poetry Ireland prior to Thursday May 2nd 2019. www.poetryireland.ie