Struggling to decide which secondary school is best? Question time and Open days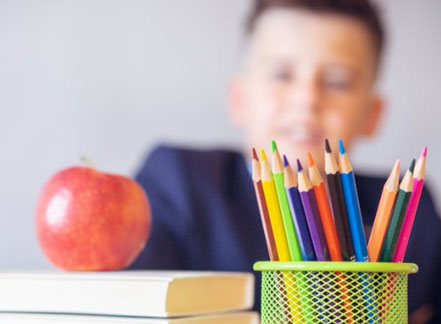 Question time! Struggling to decide which secondary school is best? We've summarised some of the key questions you should be asking during your research (and who to ask!)
What next if you've made initial searches and have drawn up a shortlist of favoured secondary schools, most likely based on practical requirements such as distance from home and admission rules?
Secondary education is almost always very different in approach to primary education and choosing a secondary school for your child is a really tough and high-pressured decision. Exam results are important but you need to know whether the school you are thinking about is a school you believe that your child can thrive in.
Best to start making comparisons between the schools using some sensible and probing questions.Which is why we wanted to help arm you with some useful questions for when you visit each school in person. Be sure to ask the same questions consistently of each school in order to stack the responses up against each other so that, by the end of the exercise, you've a clear feeling for which school strikes a chord with you and your child. To a great extent the questions parents need to ask prospective secondary schools are about how well the school will meet the needs of your child. So, if your child has specific needs, even if it is about making and keeping friends, then ask the secondary school what pastoral support is in place to help develop and encourage friendships.
WHAT DOES THE SCHOOL NEED TO DO TO IMPROVE FURTHER?
Asking to hear about school's targets is a sensible way to get advanced warning about a school's weaknesses. Even 'Outstanding' schools have targets for further improvement
Who to ask? The Principal
IS CAREER GUIDANCE ON OFFER TO PUPILS AS/ WHEN THEY WANT IT?
With access to advice on possible career paths and higher education options pupils can fuel their passions, find inspiration and make informed choices throughout their secondary school life.
Who to ask? Teachers and pupils
HOW ARE BULLIES AND BADLY-BEHAVED PUPILS DISCIPLINED?
This question gives a school the opportunity to explain its behaviour policy and the rules it enforces on issues such as banned items, lateness and standards. Find out how pupils who break the rules are treated. For example, is detention imposed, are fights physically broken up and are pupils removed from class. A school's approach to bullying must also be included in the behaviour policy.
SCHOOL SPIRIT AND CAN PUPILS CONTRIBUTE TO THE LOCAL COMMUNITY?
A positive school spirit can add greatly to a child's education and opportunities to volunteer on community projects can help them to develop valuable skills and life experience. Stories of a school's contribution to their local community (think charity initiatives, environmental projects etc) are often picked up and published by the local media, so keep your eyes peeled.
Who to ask? The Principal, pupils and internet searches.
Finally, don't forget to ask your child where they think they'd be happiest. Perhaps the best choice of secondary school jumps straight out to your child based on their friends' choices or the facilities offered by certain schools, for example, a swimming pool or dance/performing arts studios. Add their opinion to the mix before weighing up the benefits of each school
Head to the Open Day
The best way to to gather these facts is to visit schools on their annual Open Day. Check out their websites beforehand and make sure to bring home their prospectus.
How can I contact my child's teachers and how often will they contact me?
Take the opportunity to see how much information you'll receive from the school, beyond the annual parents' evening and annual school reports, and how much interaction with teachers you'll be expected or able to have.
Are urgent messages, such as school closures communicated via text or email? Could you expect to see letters being sent home with your child? Are parents encouraged to email teachers directly? And if so, under which circumstances?
Who to ask? The Principal and teachers
The Teresian School
The Teresian School is holding an Open Day on Saturday September 21st from 10am to 1pm. All are welcome to attend.
The Teresian School incorporates a Pre-School, Junior School and Secondary School. It is renowned for academic excellence and consistently appears in The Irish Times top feeder schools list. They have the commitment of a progressive and innovative team of teachers. Students are educated in an intimate learning environment, with students taught in small class sizes and given personal attention from their dedicated teachers. They are a close knit and friendly school akin to a family. The strong sense of community with high levels of respect between students, staff and parents is something which they highly value in The Teresian School.
At the Teresian School each student's individual talents and skills are encouraged and promoted. They provide their students with the guidance and support to develop their talents enabling them to reach their unique potential.
The Teresian School is an inclusive community. They welcome students from diverse backgrounds while encouraging an appreciation for the Catholic faith. The school follows the educational principles of St Pedro Poveda, the motto of the school is Joy, Fortitude and Love this ethos is incorporated into every aspect of school life – and forms the foundation of their mission.
Tel: (01) 2691376 email: secretary@teresian.ie | website: www.teresian.ie 12 Stillorgan Road, Dublin 4.
Alexandra College
At Alexandra College Junior School, they can accommodate up to 300 girls aged between 3-12 years in classes ranging from Preschool (age 3) up to their Senior Year, J6, (6th Class). Boarders are welcome from aged 10.
It is during these years that the girls learn they are part of a diverse, vibrant community and they form strong and lasting friendships. They are in a safe environment where they learn to be independent thinkers, to work with others, to love learning and to think widely about the world beyond the school gates.
Alexandra College has a broad approach to learning and development, and as symbolised on their college crest, they believe that academics, creative arts, music and sport are equally important in school life.
Their teachers have a deep understanding of the stages of child development, which is why they offer a broad curriculum that reflects the needs and abilities of the girls as they grow.
Each of their pupils is unique and they pride themselves on helping them to have balanced happy lives, how to pursue their interests and how important community and friendship are in all that they accomplish.
Go along to their Open Day on the 12th October 10am-2pm and experience the College yourself.
For further information please call 01- 4977571 | www.alexandracollege.eu
Rathdown School
Rathdown School Open Day will take place on Thursday, 10th October 2- 6pm. This is a great opportunity to experience their day and boarding community with campus tours running from 2-3pm and 4-5pm. Meet the staff and students while exploring the first-class facilities including our Performing Arts Academy and world-class hockey arena. Head of School, Mr Brian Moore will give a talk at 3pm and 5pm. There is no need to register.
Rathdown School, is a leading day and boarding school located in Glenageary for girls aged 3-18 years. They offer small class sizes across a broad range of subjects with high academic standards. Their exemplary pastoral care and nurturing environment encourages every student to achieve her personal best. While academic excellence is at the heart of their curriculum, they also offer extensive opportunities for their students to participate in sport, music, art and drama. Rathdown has a long tradition of academic excellence and for moulding well-rounded, confident students. Their students achieve excellent results in their state examinations and secure places in third level education across Ireland, the UK and beyond.
• Since 2014 1 in 5 of students scored over 550 points
• 2 in 5 scored over 500 points
• 60% scored over 450 points
• Three-quarters of all students scored over 400 points
Girls leave Rathdown School as confident and responsible young adults.
For more information visit: www.rathdownschool.ie / T: 01 285 3133 / E: registrar@rathdownschool.ie
St. Raphaela's Secondary School
St. Raphaela's Secondary School is a Voluntary Catholic Secondary School for girls, under the Trusteeship of the Handmaids of the Sacred Heart situated on St. Raphaela's Road in Stillorgan, Co. Dublin.
The transition from primary to secondary school, is one of the biggest milestones in a young person's life and their aim is to make this transition as seamless and positive as they can for all of their students.
At St. Raphaela's they have high and challenging expectations for all of their students and they work hard to ensure that everyone achieves the very best outcome that she is capable of. They celebrate equally the success of those who achieve at the highest academic level and those who struggle to overcome learning difficulties to achieve their goals.
In their aim to develop the 'whole' person, a wide range of extra-curricular and sporting activities is offered. This range includes Hockey, Basketball, Soccer, Gaelic games, Badminton, Athletics, Rugby and Fencing. Also on offer are clubs such as Chess, Science, Craft and Book Club, to name but a few. Participation in extracurricular activities is strongly encouraged as a means both to develop strong relationships with peers and to cultivate talents and interests outside the classroom that they will carry with them into the world outside of the school walls.
Cooperation and teamwork are developed throughout the school. Their vibrant and active Parents' Association and Students' Council, as well as a strong prefect team are highly evident of the collegiality among the partners in their school community.
They invite you to attend to their open evening on September 26th 7-9pm to meet them and to get a flavour of their school and what it has to offer.
St. Raphaela's Secondary School Kilmacud Road Upper, Stillorgan, Co Dublin (01) 288 8730 www.straphaelas.ie
St. Kilian's German School
Open Day: Saturday 19th October 2019, 11 a.m – 1 p.m. for Kindergarten, Primary and Secondary School
St. Kilian's German School in South Dublin is a German/Irish school with a European culture and spirit, spanning the full educational cycle from Kindergarten (Junior Infants) to Leaving Certificate. St. Kilian's welcomes girls and boys of all nationalities, cultures and religions. Children learn German from the age of four in a diverse and inclusive environment. This extensive exposure to the German language, both inside and outside the classroom, means that students achieve a level of language proficiency that is above the level of the Leaving Certificate. St. Kilian's approach to education combines the best of the Irish and German educational traditions: students are prepared for the Junior and Leaving Certificate as well as the German Sprachdiplom and Sek-I examinations. Knowledge of German is not a requirement to enrol at St. Kilian's.
St. Kilian's German School, Roebuck Road, Clonskeagh, D14 | Tel: 01 288 33 23 | admissions@kilians.com | www.kilians.com
The Kings Hospital
The King's Hospital School celebrates 350 years in 2019 "Looking back crystallises what is most important to us moving forward." Headmaster Mark Ronan
And looking forward is what we are good at. As the economy again begins to gather momentum, and parents look for the best options for their children's education – enrolment in boarding schools is on the rise.
The King's Hospital is not just a school. It is a close-knit, supportive community focused on providing an education that develops the whole person both within and beyond the classroom.
"Teaching practices, the courses we teach, and the facilities which enrich our students' learning, will continue to evolve to ensure they leave KH equipped to meet the challenges and opportunities of a changing world," Mr Ronan says.
Academically, their results speak for themselves with over a quarter of their students going to Trinity College Dublin each year and others to Cambridge, MIT and London School of Economics.
As part of their mission to help pupils to become well-rounded, confident young adults, they encourage them to participate in the school's wide range of extra-curricular activities and enrichment programmes, which extends from rugby to choir, hillwalking to hockey, debating to dance, and a myriad of others in between.
To discover more about this unique school please contact their admissions office for an admissions pack, but to get a real sense of what The King's Hospital School can offer your child, go along and visit the school for yourself. For an appointment please call 01) 643-6564 or email khadmissions@thekingshospital.ie
The Children's House Primary Montessori School
Do you want your child to experience a child centred environment, develop a positive approach towards school/education, be part of a nurturing community? Then, The Children's House Primary is the school for you. Following core Montessori values they provide a child centred environment where each child can reach their maximum potential, becoming independent in their approach to learning, while keeping in mind the National School Curriculum. Low pupil to teacher ratio, After school activities, ECCE Places.
Visit on their Open Day Saturday, 5th October 10am - 12noon
The Children's House Primary Montessori School, Thornhill, Lower Kilmacud Road,Stillorgan, Co Dublin. Tel: 01 288 0417
Lycée Français d'Irlande (LFI)
(LFI) is a French international school. Their Open Day will be held in Foxrock on Saturday 16th November from 11am- 1pm.
The school has from maternelle (preschool and infant classes) through to lycée (senior cycle secondary) education. Maternelle and elémentaire (junior classes) are in a building on Foxrock Avenue in Foxrock, while the collège (junior cycle secondary) and lycée are in the Eurocampus in Clonskeagh,[1] shared with the St. Kilian's Deutsche Schule.
For more information on Lycée Français d'Irlande (LFI), please email inscriptionsprimaire@lfi.ie or call 01-2894063
Rockford Manor
Rockford Manor School is a small non fee paying secondary school for girls located on Stradbrook Road in Blackrock Co. Dublin. Rockford Manor fosters the development of their students in a holistic manner.
The girls study in a warm, caring, friendly environment which offers a very broad educational experience. They place great value on the sense of community in their school.
Rockford Manor School provides a unique learning environment for students. The class sizes are small which enables the girls to achieve high results. At senior cycle, all three Science subjects, Physics, Chemistry and Biology are offered to higher level as well as Business subjects, Modern languages, Music, Art and Physical Education. They offer a wide range of extracurricular activities, sporting and non- sporting, and they encourage students to participate.
To get a more detailed view of the facilities and activities which Rockford Manor School offers, please visit on their Open Night on Thursday 26th September from 7pm-8.30pm. For further information Tel 2801522 or visit www.rockfordmanor.ie
De La Salle College
De La Salle College is a small Secondary School for boys located in the south Dublin suburb of Churchtown. It is their aim that every student who enters the Lasallian Community will reach or exceed his potential in every way – academically, physically, emotionally, spiritually and socially.
The caring, personal and pastoral environment that is present in the school is created by their dedicated and hard working staff, and a strong tutor and yearhead system and small class sizes.
They offer a wide range of subjects at both Junior and Senior Cycle that meet the needs of all students including the Sciences, Maths, Languages, Business, History, Geography as well as practical subjects like Technical Graphics, Woodwork, Art and LCVP. They also offer an excellent Transition year programme.
Students can avail of the many sports and extracurricular activities offered in the school as well as After School Study and Homework Clubs.
De La Salle College would like to extend an invitation to Parents and Students from Junior Infants to 6th class to their Annual Open Day on Tuesday, 24th September from 3pm to 7pm where you will have the opportunity to view their facilities and meet with their wonderful Students and Staff. For further information see www.delasallecollege.com or Tel 01-2981067
John Scottus School
John Scottus school offers a vision of education which gives young people the self-mastery, strength of character and compassion to contribute meaningfully to the world around them.
It is an education based on the belief that each child can come to discover their innate gifts, that each child can come to contribute something exceptional and that each child has at their heart a limitless potential.
It is an education where through cultivating the life skills of stillness, mindful attention and enquiry, their students come to achieve more than they expect.
The school moved to their new Old Conna Campus in August 2017. They invite you to come and visit the new school and see their fantastic premises that provides the facilities, space and environment that empowers their students to enrich their lives.
John Scottus invites you to their Open Days on Thursday 3rd of October 11.am- 12.30 pm and Sunday 6th of October 11am-12.30 pm to come and experience how personalised attention, an inclusive atmosphere and a philosophical wholesome education empowers their students to discover the greatness within.
For further information please see www.johnscottus.ie tel 01-6680828