Dublin Summer Camps 2021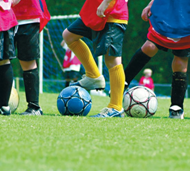 Astro Park
Astro Park Summer Outdoor Camps will commence on June 28th, 2021, and will run for nine weeks in Coolock and Tallaght.
Activities include some or all of Bouncy Inflatable Dodgeball, a Giant Obstacle Course, Nerf Wars, Target Zone, Bubble Football, Old School Sports Day, Kick Speed Radar, Five-a-Side Football, and GAA. Bring a packed lunch! The cost is €110 per child. Book a camp place now at www.astropark.ie/kids/camps.
Astropark have conducted some excellent research from former customers to help provide a greater customer experience for both the children and the parents. The camps are great for parents working from home as they have now changed the start time to 9 am. The camps do not focus on one specific sport to avoid the children feeling bored. Instead, they offer a wide range of fun and entertainment throughout the camp week.
Their birthday party options include Bubble Football, Soccer Party, NERF AstroWars, GAA Party and Inflatable Bouncy Castle Party.
Dublin Locations – Northside (Coolock-Santry) phone 018060088, Southside (Tallaght) phone 01 4599822. Both are just minutes from the M50, so they are easily accessible. For enquiries and prices relating to either of their locations, please email info@astropark.ie or visit www.astropark.ie.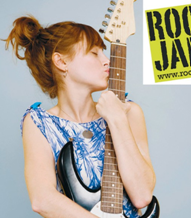 ROCK JAM
Rockjam in-venue camps are back! Its such a relief to finally hear music being played again.
Jam Sessions, Rock talks about Queen, ACDC and David Bowie, Modern sounds with Electronic Music Workshops, Beatboxing techniques, Live Looping sessions like Ed Sheeran, Guitar, Vocal and drum masterclasses, Songwriting and Performances. Top it all off with a band video/ photo shoot you can share with friends and family. Be inspired, be creative.
This camp is suitable for ages 7 - 17 and there is no experience necessary. They provide instruments and students will get a chance to try out many different instruments.
Camps are Monday to Friday, 10am - 3pm daily. For more information visit www.rockjam.ie
Classes are limited to 4/5 per room to maintain social distance. Places are very limited so book early to avoid disappointment.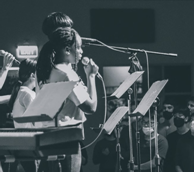 Make Music Summer Music Camps
Make Music return with a bang this summer with a series of week-long music camps designed for students who can already play an instrument, but who don't have the opportunity to play with others. After all, that's where the real fun in music lies!
Over the course of the week, camp goers will be introduced to other musicians and split into groups to form a band. You'll have constant support and instruction from experienced gigging musicians while you learn to play some cover songs together. You'll have song writing classes to help you write some original material and you'll perform your cover songs and compositions live at the end of the week!
We'll intersperse all the playing and rehearsals with talks on aspects of music playing, like song writing (as mentioned), how to use pedals and effects and how to set up your equipment for optimal sound in a live set.
We'll have some fun rhythm and harmony studies and hands-on demos of how to layer tracks and fuse genres. We'll even have some Q & A sessions with professional musicians and a visit from a third level institution, to show you some options for doing a degree in contemporary music.
This promises to be the best camp of the summer. So get up off your couch, grab your guitar, pop your sticks in your jacket and start limbering up your voice. Call us on 086 178 9859 or 087 951 3653 and book your place now! www.makemusic.ie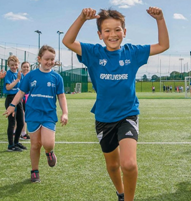 Sport Ireland Campus
Sport Ireland Campus are delighted to announce that their Kids Camps for 5-12 year olds sponsored by National Dairy Council will run 8 weeks this summer starting from July 5th.
Sports include:
NDC Sports Day challenge - to make up for the missed School Sports Day!
Track & Field athletics, Long Jump, High Jump
Throwing athletics - Javelin, Shot Put
Team Sports - Gaelic Football, Soccer, Unihoc
Racket Sports - Badminton, Tennis
Kick Rounders
Cross Country Running/ Walking
Skills Challenges
Of course, this summer, their primary objective is to provide a safe environment for children to experience the joy of summer camps and key health and safety measures will be in place.
For more see www.sportirelandcampus.ie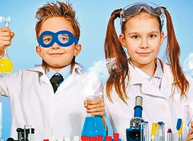 Junior Einsteins
Everything they do at Junior Einsteins Science Club is because they are passionate about bringing STEM to young children in a fun filled high energy way. They inspire them to use their imaginations, make a mess, explore and discover. They do this through fantastic interactive experiments from Slimy Slime where children learn about long chain polymerisation and Non-Newtonian fluids. A Barbie Doll gets a hair raising experience on a Van Der Graaf generator while children learn about voltage and current. Lighting a light sabre with a plasma ball they learn how electricity flows! They inspire their 'Junior Einsteins to explore a broad range of STEM subjects learning by doing; Fossil making, Forensics, Arctic Animal Adaptations, Classification of Life, Rocket Races, Bug Hunts, Illusions and how cartoons are made, Geology and Volcanoes, Bernoulli's effect and how planes fly, marine biology, quantum physics using Nerf guns. Chemistry ; PH Purple Power & Exothermic reactions making elephant's toothpaste, coke & Mentos Geysers, Magnets, Light, Anatomy ,Giant Smoke Cannons, Engineering, covering STEM & STEAM areas. Learning through tons of fun!
Children wear Lab coats and goggles! LOTS of OUTDOOR Fun! They teach children 'How to Think, not What to think ', best preparing them for our ever changing world. They hope their 'Junior Einsteins' will build their love of Science in Primary School and choose science as a subject in secondary school and on to third level. The world needs more children through Science Parties, After-School Science Clubs, Science Workshops & Science Shows, Science Hallowe'en, Easter & Summer Camps, Science Corporate Events, and Science Family Events & Festivals.
They currently cover the areas of Dublin, North Wicklow, Wexford, Louth, Meath, Westmeath & Kildare and are searching for amazing franchise owner operators in other Irish counties!
If you know someone who loves to work with children, has an interest in science and education and wants to own their own business do send them our way! Franchise@junioreinsteinsscienceclub.com
South Dublin: Rosemont School, Dublin 18 9am –1pm Mon - Fri. €165 per week
Weekly from July 5th – Aug.20th 3rd-August 6th (*4 day camp €135)
North Dublin: Swords Liam Rodgers Centre, Drinan, €155 per week 9th – August 13th Mon–Fri 9am – 1pm Malahide Castle Hotel €165 per week Mon– Fri 9am – 1pm 5th – July 9th, 12th – July 16th, 16th – August 20th, 3rd – August 6th ( 4 day camp €135)
North Wicklow: St Patrick's Church Rd, Greystones, 19th – 23rd July 9am – 1pm Monday to Friday €165
Meath: Dunboyne (The Oak Centre), 16th–20th July & 16th–20th August 9am–2pm daily, Price: €175 Ashbourne, (Pillo Hotel), 3rd–6th August 9am–2pm daily €150
Kildare: The K Club Mcauley Place Naas Maynooth University Please see website for dates and price.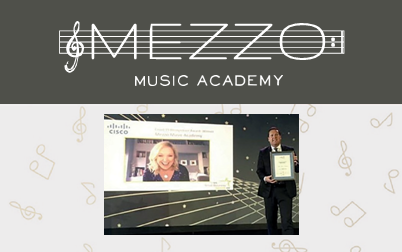 MEZZO
Your Local Award Winning Music Academy Winners of the Covid 19 Special Recognition Award 2021 from SFA National Business Awards for Achievement, Innovation & Excellence in pivoting online.
Register your interest now!