Leinster School Tours 2020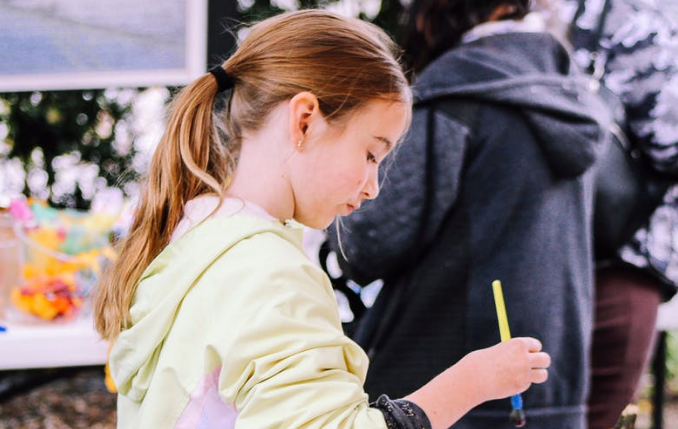 THE SCHOOL TOUR-WHEN LEARNING AND FUN COLLIDE
School trips stand out in many of our minds as highlights of those carefree days of our young lives! Memories of special packed lunches, extra pocket money, sing-alongs en route and the anticipation of the long adventure ahead as we neared our destination.
So many positive benefits accrue from teachers and students taking a trip together – not only providing the opportunity to take a break from their normal classroom routine but also creating a fun, bonding experience. Hands-on learning activities outside the classroom often lead to better achievement, standards, motivation, personal development and behaviour in children. School trips not only encourage students to engage with people, places and buildings in new ways but they also enhance learning with latest research showing that children retain a great deal of factual information from these outings. Places like zoos and nature centres often have interactive displays that allow children to touch plants or animals. So between preparation, activities and follow-up activity, learning is greatly enhanced.
Preparation applies to both the student and the teacher. Teachers often take the time to learn about the destination and the subject before the trip and follow-up activities are generally discussions that occur in the classroom.
Now is the time of year to start planning these all-important trips. However the school tour can mean a great deal of work for the teacher, deciding where best to go and how to get the greatest value for the budget, so you naturally want to choose only the best. Here are some suggestions for that best school tour ever.....
The NSC Experience: Spend a Day in the Life of an Elite Athlete
The Sport Ireland National Sports Campus is the home of Irish Sport and this unique school tour provides all pupils with a chance to live a day in the life of a top class elite sports star!
The day includes the following:
Olympic style sports day in the Sport Ireland National Indoor Arena, with loads of sports such as Athletics, Gymnastics, Trampolining & the Multi-Sport Challenge! Suitable for all ages and abilities
A visit to the Aquazone Water Park (for over 9s)
There's a full day tour or a budget short day tour, combining an unforgettable sporting experience with educational and amazing fun.
For more information contact: nickycosgrave@sportirelandcampus.ie Tel: 01 6464 330 or see www.sportirelandcampus.ie
Funtasia
Book an action-packed, exciting and hassle-free school tour whatever the weather. Irish schools have flocked to Funtasia for over 25 years and it's easy to see why, with over 15 different activities, affordable packages and all activities based entirely indoors.
Funtasia Waterpark Drogheda offers a 35,000sq foot tropical Pirate Themed Waterpark not to mention, Play Area, Bowling, Ultimate Sky Climb, Climbing Wall, Zipline, Video & Arcade, Junior Einstein & Lost World Reptile Zoo.
Their school tours are offered at affordable prices and they can personalise and create packages to suit you. At Funtasia they offer activities that are both active and educational, and they have got a ton of options to make your school tour an unforgettable one. This year Funtasia Theme Park Drogheda is bigger and better with ten extra fairground rides to experience.
Book now at FUNTASIA DROGHEDA phone: 0419898000 or email Jade at Partyoffice@funtasia.ie.
Leisureplex
Sometimes the best way to reward students is a simple fun day out! A complete unwind from school work can be exactly what the doctor ordered to strengthen the bonds between pupils and teachers, forge new relationships and allow teachers and students alike to let their hair down.
Leisureplex has you covered! Bowling and/or Quasar is the perfect activity for kids and teachers alike, and their Zoo Playland soft-play areas, with ball pools, slides and tunnels, are ideal for younger pupils. And with tasty food options available as well, Leisureplex is the perfect venue to let off some steam at the end of a school year.
With centres in Stillorgan, Tallaght, Coolock, Charlestown, and Blanchardstown, they provide an action filled adventure for all ages. (No Quasar in Charlestown). For more information and booking, contact www.leisureplex.ie.
Jump Zone
Located in state of the art 35,000sq.ft facilities in both Santry and Sandyford and recently opened in Liffey Valley. This Irish owned Jump Zone has fast become one of the country's most popular sports and entertainment facilities attracting over 250,000 visitors a year. Jump Zone specialise in school tours for kids 5+ years of age looking for a fun and new way of keeping active. Groups can enjoy individual open jumping on the 10,000sq.ft. main trampoline court, and practicing new skills in the foam pit. Fight to the end in the Battle Zone or why not try a high energy trampoline Dodgeball games. Now introducing Ireland's newest Ninja Zone to each facility and Ninja Warped walls.
The courts are carefully designed to create a healthy and enjoyable experience for all jumpers. When you book, party hosts will be allocated who will run mini Dodgeball competitions, interactive games, foam pit access, ninja zone and for the gymnasts the Sandyford Facility has a Tumble Track. The newest attraction, 3 lane Ninja Warped Walls have also been added in recent weeks and are proving to be extremely popular.
Extreme fun is so important but so is the safety of their guests. At Jump Zone, they do all they can to ensure that your group will have maximum fun with maximum safety! With court supervisors on the courts at all times, heavy duty spring loaded frames covered by 2+inch thick safety pads, Jump Zone combines fun and safety in all areas to create a fun experience like no other. Groups of up to 200 can be accommodated at one time.
For more information see www.jumpzone.ie phone Sandyford 01 2939356 Santry 01 8623366 Liffey Valley 01 5688188
Inflata Zone
Inflata Zone is the perfect place for school tours, youth groups, scouts, clubs, teams, etc who are interested in an experience like no other. If an outing with a difference is what you're after then look no further than Inflata Zone.
One of the first in the world, and Ireland's only inflatable theme park is now open! Inspired by the party craze that's starting to take the world by storm.
This giant inflatable the size of 5 tennis courts incorporates 10 different zones including drop slides, assault course, climbing wall, air mountain, climbing wall and much more.. Guaranteed a hit with all students.
Call 01 9633044 for more details when you book your group they will allocate hosts who look after you from start to finish.
Group rates start from €11 per person per hour. Other options include 1.5 hour group sessions. Aged 4-12years
Glasnevin Cemetery Museum
Why visit Glasnevin Cemetery Museum?
Engaging curriculum-based history tours exploring many key moments from Irish history
Exploration of interactive exhibits within the museum
Option of a World War One tour and Artefact Handling Session
Tours are available in Irish
Free entry for teachers/group leader
Free on-site coach parking
Outdoor lunch facilities
Cross curricular tours tailor made to match the interests of your class!
Want to know more about their tours? Watch their exciting school tours animation video www.youtube.com/watch?v=AsTTvckkzBk
All school groups that book with Glasnevin Cemetery Museum are sent learning packs and classroom activities for use in the classroom before or after their visit. Students also obtain access to Glasnevin's unique genealogy records. This allows students to work as a historian at home or in the class.
Contact Glasnevin today and bring your class to see Ireland's History Carved in Stone! www.glasnevinmuseum.ie email: booking@glasnevintrust.ie tel: (0)1 882 6570
Clondalkin Round Tower Exhibition
The Round Tower Exhibit is suitable for all ages, the interactive multimedia exhibition tells the story of over 1,000 years of Clondalkin's history and heritage. The exhibition delves into Clondalkin's medieval origins from the foundation of St Crónán Mo-Chua's monastery to revealing intriguing clues to the town's Viking past.
There is lots to see and do, touch and feel, including an exciting multiscreen animated film experience where visitors can experience a whirlwind tower's-eye view of the dramatic and colourful history of Clondalkin.
Discover what life was like in Clondalkin during the 1800s, when the visitor centre buildings were originally constructed. Find out what makes the round towers of Ireland unique, and have your say about what you think makes them so special. Have a go at building your own round tower, dress up in costume and imagine what Clondalkin was like in days gone by.
Admission to the exhibition is FREE! Combine your visit with a trip to the café, shop and garden. Coach Parking available on-site. Booking enquiries on 01-5554648 or email info@theroundtower.ie
Dublinia
Education at Dublinia, one of Ireland's top school attractions, involves the learning, research and sharing of information on Dublin City's Viking, Medieval, and Archaeological history. There are a wide range of learning facilities at Dublinia for all primary and secondary schools. The authentically costumed guided tours are age and ability specific to ensure classes get an individually tailored educational experience based on teachers' learning goals whilst also paying particular attention to areas relevant to the curriculum.With many resources for teachers including Learning Packs, students can learn in a multisensory and unique way. This encourages all students to engage with the exhibitions in Dublinia and also gain both analytical and social skills.
They also have an exciting online learning programme for primary schools. Dublin's Viking and Medieval history is brought to life in schools and classrooms through online learning on an audio-visual interactive website. It includes animated videos, an interactive animated map of Dublin and multiple choice quizzes. This learning experience is an invaluable resource for the teaching of history in Ireland. This online learning platform will be accessible from Dublinia's website.
For more information or to book a school tour, see www.dublinia.ie or call 01 6794611
New for 2020, Dublinia has teamed up with the Ghostbus Kids Tour to offer an exciting combination package for schools that promises a day of adventure, fun and education for all. Before your classes visit to Dublinia, you'll get to jump on board The Ghostbus Kids Tour for a trip to the dark-side they'll never forget! Discover the dark side of Dublin's horrible histories and hear gruesome tales about Dublin's worst fiends - see the secrets of the Bodysnatchers, and listen to the story of Dublin's Count Dracula – you will also hear stories of Celtic warriors and real-life werewolves.The Ghostbus Kids + Dublinia offers unbeatable value deal.
For more information on the combined school tour to Dublinia and DoDublin Ghostbus Kids Tour, email info@dodublin.ie.
Ghostbus Kids Tour (from Dublin Bus)
Jump on board Dublin's newest and most exciting children's attraction The Ghostbus Kids Tour for a trip to the dark-side they'll never forget! The Ghostbus Kids bus is a specially designed haunted house on wheels. Your host, the Ghostbus storyteller, is a professional actor and children's entertainer who'll bring you on a whirlwind tour of Dublin's murky past with loads of laughs, lots of fun and plenty of educational stuff along the way too!
The tour is ideal for School Tours and departs from Dublin Bus Head Office on O'Connell Street. Alternatively the tour can be performed live at your school!
The Ghostbus Kids tour has received rave reviews since it was launched in 2019 and has quickly become a firm Dublin favourite. With family tickets from €55 the tour is great value and guarantees to please!
New for 2020! The Ghostbus Kids tour has teamed up with award-winning Dublinia to offer an exciting combination package for schools that promises a day of adventure, fun and education for all.
For more information on the combined school tour to Dublinia and DoDublin Ghostbus Kids Tour, email info@dodublin.ie.
Athlone Castle
Athlone Castle Visitor Centre Where History Comes Alive. Visit Athlone Castle Visitor Centre on your school tour and discover tales of bravery and sacrifice, battles and territories won and lost through a series of eight interactive spaces highlighting the rich history of the castle and the town.
Learn the story of settlement in this part of Ireland from the Neolithic period through Viking and Medieval ages to modern life in Athlone. One of the highlights of the tour is a 360 degree cinema room where The Siege of Athlone is brought to life. A school tour programme is available for students to work on before, during or after your visit reflecting early settlers, the Williamite – Jacobite Wars of the 17th century and domestic life.
With a rich array of artefacts in their collection and interactive displays, information touch-screens and games, replica weapons and dress up areas throughout the centre this is a must-see for primary school children.
School Tour Bookings - Tel: 090 6442130 Email: info@athlonecastle.ie Web: www.athlonecastle.ie
WATERFORD TREASURES EPIC TOUR OF THE VIKING TRIANGLE
The award-winning all weather guided tour of the oldest part of Ireland's oldest city, the 'Epic Tour of the Viking Triangle', is an interactive fun guided tour of the Viking Triangle, taking in six national monuments within one hour. The larger-than-life guide speeds you through the streets and through 1100 years of Waterford's history from the Vikings to Victorians!
Discover Reginald's Tower, Greyfriars Medieval Franciscan friary, Choristers' Hall, the Mayor's Wine Vault, Bishop's Palace, and (if a church service is not in progress) Christ Church Cathedral is also included. It's a fun engaging tour with numerous photo opportunities along the way. Don't miss the 'Mayors through the Ages, Eight Centuries of Civic Government in Ireland' at City Hall.
Bookings 0761 10 2501 or email: bookings@waterfordcouncil.ie and visit www.waterfordtreasures.com FB: WaterfordTreasures Twitter@WFORD_Treasures
The Kildare Maze
The Kildare Maze, Prosperous is suitable for all ages of primary school children and is the perfect location for your annual school tour.
At just €6 per child all amenities are included in your visit. The Hedge Maze is suitable for all ages and when you get to the centre enjoy the panoramic view from the Viewing Tower.
The Wooden Maze makes an equally challenging adventure for all who dare to enter! Test your skill and balance on the Adventure Trail and Zip Wire and enjoy the Crazy Golf course.
Fresh air and excitement all go to create a day that challenges both the body and the mind and with sharpened appetites an outdoor or indoor picnic guarantees not a morsel will be left in their lunchboxes! Remember there is no time limit on your stay!
The Kildare Maze, Ballinafagh Prosperous Naas Co.Kildare M: 086 851 9296
Schools love SEA LIFE!
Embark on a journey of amazing discovery! When your class visits National Sea Life Centre Bray, the all-weather aquarium on Bray's seafront an all-new educational experience awaits you.
Their programmes will provide your pupils with an interactive experience led by an Educational team: Participation (quizzes), Tactile (touch our starfish and crabs), Thought provoking (Talks about amazing discovery in the underwater world), and most importantly…FUN!
SEA LIFE Bray is home to over 1,000 creatures in 26 spectacular displays including: Black Tip Reef Sharks, Octopus, Seahorses, Stingrays and Red-Bellied Piranhas.
Their primary school programme is perfect for introducing pupils to a range of scientific topics and encouraging excitement and curiosity about marine phenomena in the natural world. It has been designed to support several core elements of the Social, Environmental and Scientific Education Curriculum for Junior and Senior Cycles.
BOOK YOUR TOUR TODAY on (01) 2866939 www.sealife.ie
The Irish National Stud & Gardens
The Irish National Stud & Gardens are excited to launch their new interactive 'Kick Back to Nature Tour'. Their school tour provides a unique opportunity for school children to get up close to horses and wildlife in a relaxed and natural environment. 'The Wonder of the Horses, from foal to legend' gives students an opportunity to learn about this fascinating industry and enjoy hours of pure freedom. Watch children interact on a 45-minute tour of a working stud farm and afterwards they'll enjoy a fun, activity session in a classroom where they can touch and try on a range of equestrian equipment.
For those looking for a more relaxed approach, the Irish National Stud can also provide a basic package that includes a 45 minute tour of the grounds. After the group can enjoy exploring the gardens, the fairy trail and having fun in the playground.
For more information visit their website at www..irishnationalstud.ie. Contact the reservations team by email on reservations@irishnationalstud.ie
Explorium Next Generation Primary School Tours!
Explorium is Ireland's new Interactive Science Centre. Welcome to the next generation of school tours! At Explorium they aim to inspire curious minds. Discover the world of science and sport with more than 300 interactive STEM and activity based exhibits and experiences, all aimed to maximise fun and amazement.
THE JUNIOR TOUR (Ages 2-6 yrs)
A 2-hour experience. There are over 50 interactive exhibits in this dedicated area, as well as an outdoor space for exercise and fun. €10 pp Duration 2 Hours.
THE SCIENCE TOUR (Ages 7-12)
The chance to explore the Science Floor, featuring over 300 interactive exhibits and experiences exploring the wonderful world of STEM, where friendly Science Explainers will be on hand to ignite your curiosity and enhance your experience.
Check out one of their interactive Live Science Shows in their 110-seater auditorium, where you can take part in some very cool science experiments led by one of their talented Explainers. Their science shows complement our STEM exhibits and are based on different themes such as Climate Change, Forces of Nature, Electricity and Sound.
See their world class Lightning Show. Explorium's one of a kind 'Lightning Room' brings a bolt of lightning from the sky into a room right before your eyes!
€20 pp Duration 4 Hours
THE SCIENCE AND SPORTS TOUR (Ages 7-12 yrs)
Why not upgrade your tour to include an additional 1 hours dedicated, instructor led climbing…on a variety of walls and dynamic vertical challenges? This extremely popular combination-tour, is a terrific way for students to up their physical exercise time, and more importantly helps reinforce so much of what's great about sport as an individual or amongst school mates. €28pp
Deis School discounts are available on request. Contact School Booking Line 01 255 2514 www.explorium.ie Explorium National Sport & Science Centre Blackglen Road, Sandyford, Dublin 18. D18 NIF2
NEWGRANGE FARM
Farmyard Tour - Every group is allocated a guide for the duration of the tour. All students feed, hold and pet as many animals as possible.  Guides encourage fun in the maze, sand pit, play pipes and water feature etc, some activities are under cover.  Allow 1 hour 30 minutes.  Tractor Trailer Tour - Travel in the specially built trailer along the banks of the beautiful River Boyne, though crops and livestock. Help staff search for Larry the Leprechaun mischief-maker extraordinaire.  Allow 15 minutes.Newgrange Monument/Bru na Boinne - Visit the ancient passage grave or interpretive centre from the farm.  Spaces limited. Allow 1 hour.
Indoor & Outdoor Picnic Areas, Coffee Shop & small Gift Shop
School Tours must be pre-booked. - Call Jackie on 086 4676054 or 041 9824119; email newgrangefarm@hotmail.com or   www.newgrangefarm.com
Lough Key Forest & Activity Park
School Tours at Lough Key Forest & Activity Park in Boyle, Co. Roscommon is where your class can take a tour through 19th century servant tunnels which include the Moylurg Viewing Tower and Ireland's only tree canopy walkway. You can spend fun-filled hours experiencing the quests in the energetic Boda Borg, totally unique activity to Ireland, suitable for adults and children over 7 yrs. The outdoor Adventure Play Kingdom will also keep children of all ages entertained for hours in a colourful and safe environment.
New for 2020! Orienteering courses, Nature trails with leave no trace workshop and camping available! Catering options available. Contact Lough Key Forest & Activty Park and they will assist in personalising your school tour to suit your needs and budget. To make an enquiry please email bookings@loughkey.ie or call (071) 9673122. www.loughkey.ie
Go Kids Go! Play Centre
Go Kids Go! offer great value school deals with activities for all age groups. Facilities include three levels of interactive play equipment, including slides, ball pools, rope climbs, hopscotch, an indoor football/ basketball pitch, ball cannon arena with targets and foam balls, disco room, and full cafe facility. The tour is 2.5 hours long, including 90 minutes of play in the interactive adventure play frame, 30 minutes in the activity room with a leader on organised activity, and 30 minutes to eat lunch. Options available are 2.5 hour tours including play, activity and hot lunch provided – Chicken nuggets/ Sausages/ Chips & Juice €12.50 per child, or a 2.5 hour tour including play & activity for €8.50 per child. Located only 5 minutes from the M50 at exit 6 in Blanchardstown.
No charge for teachers, Free Parking, Free Tea/ Regular coffee & fresh scones for teachers. Clean modern facility. All activities under one roof. Kids occupied from the moment they arrive. Go Kids Go! cater for 100+ children. Fully Insured Book early to avoid disappointment by phoning 01 640 5500, or send email enquiry to info.gokidsgo@gmail.com www.gokidsgo.ie