Munster summer camps
Summer Surf Camp
Pukana Surf School is running Surf Camps this summer holidays, at Garretstown Beach, Kinsale Co. Cork. Surf lessons and equipment rental also available. Early bookings for Summer Surf Camps are now being taken for 2019. Please see www.pukanasurf.ie for upcoming camp dates and call Carlos on 086 199 8959 for booking information and further details.
The new CARNIVAL PRODUCTIONS Summer Camp with Catherine Mahon Buckley and Kelly Ann Murphy will take place at The Cork School of Music with a top-class performing arts summer camps running from Mon 8th – Fri 19th July 2019. Early discounts available and sibling discounts per family. Camps will also be hosted by Zoe Talbot, Mary Hegarty and Keith Hanley. To find out more, contact CADA Performing Arts on 021 486 6389 and visit www.cadaperformingarts.ie
SPOTLIGHT CAMP at Scoil na nÓg, Glanmire, Cork from 1st – 5th July 2019 is a music, dance and drama summer camp provided by fully qualified and professional teachers. Exploring drama, scripts, plays and make believe, children will stretch, warm up, dance, play their favourite tune, and create moves from ballet to tap modern to football. Campers will sing on their own or with a group, create talent shows and enjoy multiple games and activities. The children can Dream of Fun, Believe in Fun, and Achieve the Fun. Suitable for 4-12 year olds, all pupils will be in their age appropriate group. Early booking is advised, sibling discounts available. Call Caroline on 021 4866389 or email:cada@eircom.net
Anyone 4 Science summer camps are packed full of fun, hands-on experiments and activities. Science, Technology, Engineering and Maths topics are covered through age appropriate activities, for children from 5 – 15 years. Take part in fun experiments about botany, plastics, pulleys and levers, human anatomy and food science. Make working models and maybe even an explosion or two… Teenagers will learn to solder, make electrical circuits and working models, investigate eco-friendly plastics, learn about forensics and have fun problem solving and designing gadgets. Anyone 4 Science also brings hands-on science to schools, events and parties. To book or for more information visit www.anyone4science.com, email info@anyone4science.com or call 0404-40563 / 087 6749608.
It's easy to see why WHIZZKIDS SUMMER CAMPS has remained one of Ireland's top camps, year after year, since they ran their first camp way back in 2003. Kids love the cool tech skills that they learn, such as Animation, Web Design, Game Development, 3D Design, App Development and other IT skills close to their hearts. Parents love it because the camps are educational, developing valuable skills for children & teenagers from 8 to 15 years of age. There are 3 camps for the different age groups (8-10's, 10 – 12's and 12- 15's) with experienced instructors based at third level venues across the country, ensuring the highest standard of facilities. It's not just sitting at a PC all day either, as they mix in sports activities every day and their unique Spy Academy has kids solving puzzles, breaking codes and catching baddies. Camps take place in CIT, UL, UCD, DCU, NUIM, NUIG, Athlone IT and LIT (Limerick, Thurles, Clonmel) in July and August. Be warned they are full every year so book early to avoid disappointment at www.whizzkids.ie or call 061-339178.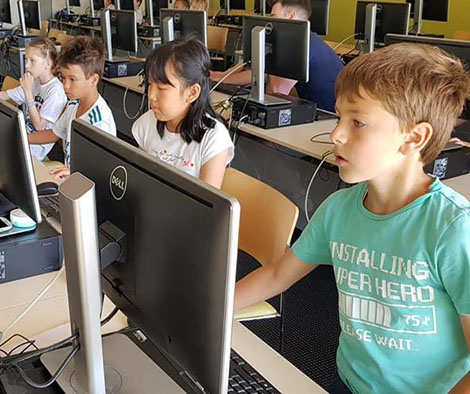 KIDS GOLF SUMMER CAMPS will be held on Tues, Weds & Thursday mornings in July and August for 7-16 year olds at East Cork Golf Club. Golf professional Don MacFarlane has been teaching golf since 1993 and children's Golf Summer Camps for over 16 years. The aim is to keep it fun and enjoyable, play games and enjoy learning the basics of golf. Golf is great for encouraging fitness, coordination and for learning as a new sport. Camp costs €100 per child – or book 2 camp places (family/sibling discount) for rate of €80 per child. Learn all about the 'long game' – driving and long iron shots; as well as the 'short game' all about chipping, putting and bunker play. Boys and girls who are budding golfers will thrive on this top level golf coaching and tuition. Early booking advisable - call Don MacFarlane on 021 4633667 or email: donmacfarlane1970@gmail.com
BALLYHASS ADVENTURE GROUP Mallow & Coachford, Co Cork offers a choice of full Day Camps and courses in July for eight to 16 year olds. In Mallow there are natural rock faces for climbing and abseiling, high ropes and low ropes courses for adventure, kayaking and raft building, and a 160m zip line over crystal clear water, which they claim makes it the best activity summer camp in Munster! Ballyhass Coachford is the newest location for Ballyhass camps. The Explorers course will offer an expedition style kayak at the end of the week where all participants will plan a trip to explore the Lee valley all day! Troopers & Explorers Camps €185 (multiples discounts also available). Cutting edge (water only teenage camp in Mallow) €125. €99 Battalions are a half day camp in Mallow. Send your kids on a world-class adventure this summer! Call 022 27773, email: info@ballyhasslakes.ie or book & pay online at www.ballyhass.ie
Designer Minds Primary Science, Design & Technology Camps are Ireland's number 1 STEAM Summer camp with over 100 Summer camps nationwide. Designer Minds offer a huge variety of activities and challenges from the full spectrum of Science, Technology, Engineering, Art & Maths. Children will produce stop-motion animation movies, grow and examine bacteria, build and code robots, solve maths problems using Minecraft, undertake engineering challenges with LEGO, Knex and much more. To find details of your nearest camp and book online, visit www.designerminds.ie
At the recent launch of Starcamp 2019 Keith Barry was on hand to remind children of the Starcamp ethos, "Believe in yourself and you can achieve anything!" STARCAMP 2019, as always will include singing, hip-hop, acting, arts & crafts, confidence building, news-reporting, camp games, superheroes, star Olympics, surprises galore – but there will be a special focus this year on magic, the use of the imagination and…. comedy! "Children simply need to play, pretend, dream and be happy in a safe environment, where they are encouraged and praised" said Aideen O' Grady, Starcamp Director. Every child receives a Starcamp t-shirt, cert and lots more! Starcamp will run in over 220 towns nationwide, in 80 locations throughout Munster. The camp runs for 5 days from 9:30am – 2:30pm and children aged 4-12 will be sub divided into their own age groups. Book your limited place now at www.Starcamp.ie or call 021-4377900.
Cork Figure Skating Association is now offering FigureSkating Summer Camps for Beginners. These are open to children aged 5 to 12 years of age, and camps will provide the basic skills necessary to skate safely while having fun. It will include games with and without skates. For anyone who wishes to take it one step further, it will be possible to enrol in the figure skating classes afterwards. The first camp will take place on 12th-16th August from 10am-1pm. Tel 086 8077616, email: info@corkfigureskating.com and visit www.corkfigureskating.com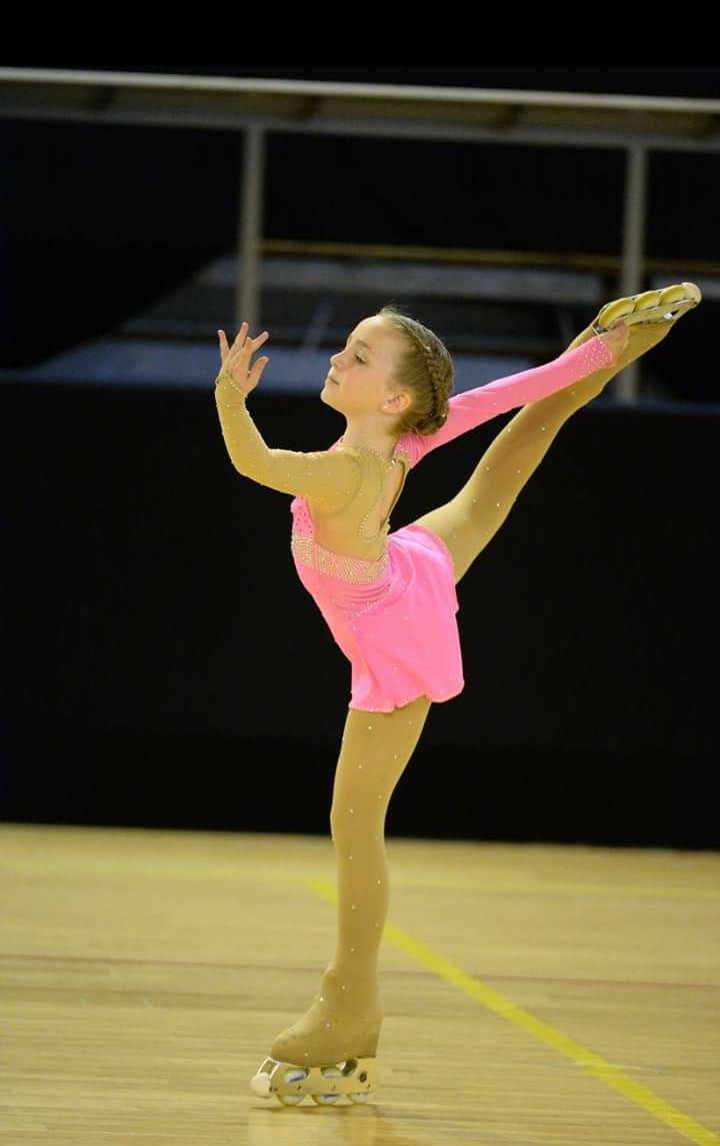 Get active, have fun and stay healthy with LeisureWorld Kids Camps during July & August Monday to Friday 9am – 5pm. Get your kids active, having fun and staying healthy with Kids Camps in LeisureWorld Bishopstown and LeisureWorld Churchfield! Children can enjoy arts & crafts, group activities, outdoor games, brain stimulators, sports and water fun in two great locations during various school holidays throughout the year. Suitable for 5-10 year olds, children are grouped by age for each activity. Why not help your child get better in the water this with a holiday Swim Camp? Give them the confidence in the water in a fun, safe and structured environment with a specially designed group swim lessons during camp weeks at Bishopstown and Churchfield. For more information on all activities go to www.leisureworldcork.com
Junior Einsteins Summer Camps are week-long in various locations from Mon-Fri 9am-2pm. Children are separated into ATOMS: 6-8 years and MOLECULES 9-11 years. Science camps are very hands-on, and children get to make and take home something most days including their own slime, fossils, model gliders, rainbow glasses and more. They wear Lab coats and goggles! Lots of outdoor fun too with Bug Hunts, Rocket Races and Dinosaur Digs. Science Camp Fun includes slime making, Smoke cannons, Model planes & rockets, Van Der Graff generator & plasma ball madness, Coke & Mentos Geyser, bridge building, magnets & make your own compass lava lamps, forensic crime scene and so much more. The scientists are fully insured, and Garda checked. Be sure to bring old clothes – lab coats are provided however science can be dirty work. Packed lunch, snack & drink, rain gear, sun hat & sunscreen. Book and pay online €145 per week - click 'Book Camp' at www.junioreinsteinsscienceclub.com