Bookworms at Leinster House.. the return of the book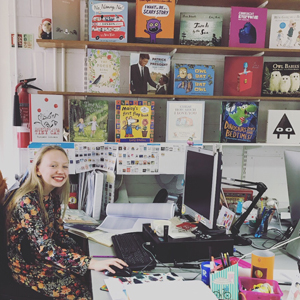 Sarah Fitzgerald Aged 14 from Kinsale Community School is to meet with Government at Leinster house and has already submitted a literacy research paper to the Oireachtas Education & Skills Committee . Sarah is meeting the Chair of the Oireachtas Education & Skills Committee Fiona O' Loughlin TD with Margaret Murphy O Mahony TD and with other Ministers in Leinster House today the 23rd of May at 10.45am on the kind invitation of Government who are considering her proposals for future policy in education programmes in Ireland. This may help to buck the current trend amongst teens who are reading less and allocating more time to devices and mobile phones which could help create some balance.
She is meeting with government ministers and has already met with An Tanaiste Simon Coveney TD to discuss her award winning research paper. She appeared in the RTE Late Late Toy Show in December 2017 as a book reviewer and reviewed the best selling " Good night stories for Rebel Girls" about the extraordinary women from the past and the present that have made a difference, and where she was invited to leading London publishing house Walker Books.
She has made ten key recommendations in her submission involving an innovative book trust programme, book cloud , promoting libraries & librarians in schools, a book gift culture like Iceland at Christmas time Jolabokaflod , book ambassador and book review awareness campaign, promoting and supporting Irish bookshops and authors in towns and villages, and technology free zones in schools amongst other creative suggestions promoting all things books.
This week the Minister for Education Richard Bruton TD published a circular requiring all schools to consult parents, teachers and students on the use of smart phones and tablet devices in schools which will open up debate on this subject. Ireland's top TV host has given up his smart phone for a Nokia 3310 – Ryan Tubridy.
Sarah's award winning research campaign is to create awareness around the benefits of reading books and encouraging children and teenagers to visit their library and local bookshop ,start a book club , swap a book with a friend and enjoy the experience of her fellow bookworms which is being well received by Children's Books Ireland who have also called for a similar program to that operating in the UK called Book Trust.
Sarah is meeting with government with her younger brother Cillian Fitzgerald aged 9 of Summercove National School, Kinsale also a keen book enthusiast and leading economist Jim Power who has just produced a report on the economic contributions to and impacts of the economy of Ireland's bookselling sector and their importance to the local community which she has referenced in her website www.sarahsbookproject.com . It seems readers are slowly returning to the printed book - a welcome respite from hours spent on screens and devices but not amongst teenagers as yet.
Hi Gang -Let's get reading campaign is encouraging kids to spend less time on phones and devices and read books which has many advantages such as creative cognitive thinking and lots of other positive attributes. The campaign illustration is designed by famous children's authors Colin & Jacqui Hawkins parents of the award winning actress Sally Hawkins of the movie Paddington Bear who has sent a message of support . The detailed 50 page submission has gathered interest from leading Government Ministers such as Jim Daly TD , Regina Doherty TD, Margaret Murphy O Mahony TD , Senator Tim Lombard, Senator Gerard Craughwell, Senator Robbie Gallagher and An Tanaiste Simon Coveney TD who have described her work as exceptional and refreshing to see such entrepreneurial thinking at such a young age. Sarah has been asked as a children's book reviewer on national media and as a book ambassador to literary festivals and libraries.
After her meeting with in Government Buildings Sarah has been invited to Children's Books Ireland CBI Book of the Year Awards 2018 hosted by Rick O'Shea from 12pm, at the International Literature Festival Dublin presented by broadcaster and book enthusiast Rick O' Shea where she will meet some of Ireland's leading authors and bestselling children's author Sarah Crossan the new Laureate na nÓg last week announced by President Michael D Higgins.