Primary Times takes a festive trip around the world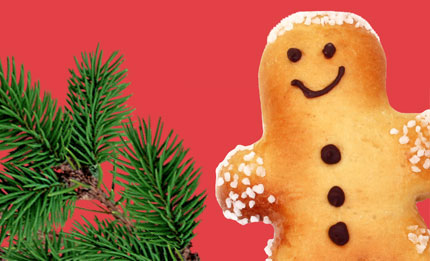 Whether it be an afternoon walk on Christmas Day, making mince pies on Christmas Eve, or lighting up the figgy pudding with brandy, most families have their own December traditions. Even when we grow up and form our own families we naturally merge our new traditions with some of the old. It seems that traditions, new or old have a strong place in our hearts, and these play a particularly important part of how we celebrate Christmas. But have you ever wondered what these traditions look like around the world? And how we can incorporate some of these into our own Christmases with the kids?
Christmas celebrations in France begin on December 5, which is St. Nicholas Eve. On St. Nicholas Day in France, bakeries and home kitchens are hives of activity as spiced gingerbread biscuits and mannala (a brioche shaped like a saint) are baked. In schools, children learn songs and poems and create arts and crafts about St. Nicholas, while in nursery schools, a man portraying St. Nicholas gives away chocolates and sometimes little presents. A great way to incorporate this French tradition yourself is to try baking some St. Nicholas Day mannala in your own home with your children, take a look at our recipe to give it a go.
In Australia, December 25 falls during the height of the summer heat, so many of the country's Christmas festivities take place outdoors. Rather than wrapping up warm by the fire, the Aussies come together at night to light candles and sing Christmas carols outdoors. The stars shining above add to the sights and sounds of this wonderful outdoor concert.
Most of us will have a twinkling tree in the corner of our living rooms for the month of December, and this tradition is believed to have started in Germany back in the 16th Century. A more unusual of these tree traditions is to hide a pickle somewhere within the branches, and give a gift to whichever child in the household finds it first.
Alternatively in Ukraine, baubles and bows are swapped for spiders and spider webs as a token of good luck. By decorating the tree with spiders, the people in the household hope it will bring them positivity and good fortune in the coming year. A simple way to make your own Christmas traditions with your children more international could be to incorporate some more alternative tree decorations - whether that be bows, pickles or spider webs! No matter how you and your family decide to celebrate Christmas, or whether you celebrate a different festival altogether, incorporating some simple festive fun from all around the globe is sure to make for a very Merry Christmas.
French-Inspired Mannala
Ingredients: 600g/21.16 oz, plain flour, 1 sachet active dry yeast (10g), 330ml warm milk, 55g sugar, 1 tsp salt, 60g softened butter, 1 egg, chocolate chips or sultanas, 1 egg yolk and 1 tbsp milk
Method:
1. Sprinkle the yeast over the warm milk. In a separate bowl, combine the flour, sugar and salt. Rub in the softened butter until you get a crumb-like consistency.
2. Mix in the egg, then slowly add the milk. Knead the dough until smooth and cover with cling-film. Allow to rest until the dough has doubled in size (1h30).
3. Once your dough has risen, tip it onto your working surface and knock the air out. Roll out the dough with a rolling pin and use a gingerbread man cookie cutter to shape the Mannala (approx. 14cm).
4. Place them on a baking sheet lined with baking paper (no more than 6 per sheet), cover with a towel and leave to rise for one hour. Meanwhile, preheat the oven to 180°C.
5. Beat the egg yolk with 1 tablespoon milk and brush over the Mannala.
6. Pin the chocolate chips/sultanas onto the dough for the eyes, buttons and any other decorations. Bake for 15 minutes or until golden and leave to cool on a wire rack.