Talented Cork kids rap to victory in online competition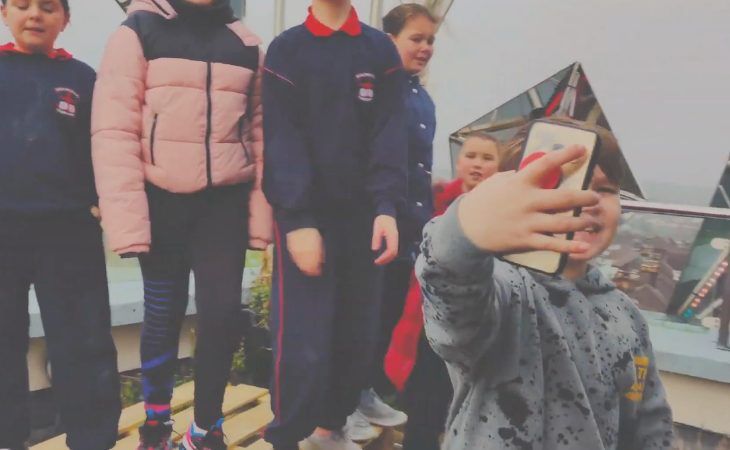 Trend Micro has announced that a group of kids from Gurranabraher in Cork city are the overall winners of this year's 'What's Your Story' video competition, held each year to mark global Safer Internet Day (today, FEBRUARY 11, 2020). Youth Work Ireland, which meets in The Hut in Churchfield each Tuesday, composed a brilliant entry using their rap and musical talents entitled 'What would life be like?' which amazed the judges.
This is the ninth year of the competition devised by cybersecurity leader Trend Micro to mark Global Internet Safety Day, and attracted a record number of entries, from right around the country. In posing this year's theme: ''If the internet disappeared today, what would your life be like?', Trend Micro wanted to encourage entrants to consider the far-reaching impact the internet has on many facets of their lives, in positive and negative ways. Entrants had to submit a two-minute film inspired by the theme, which was then posted on the Trend Micro website. Videos with the highest number of views were shortlisted for consideration by a panel of independent judges representing Webwise Ireland, Cyber Safe Ireland, Facebook, Twitter, Young Irish Film Makers and Smart Futures Ireland.
As overall winners, Youth Work Ireland in Gurranabraher received the good news and a cheque for €2000 at their weekly meeting in 'The Hut' in Churchfield. Joe Curtin, who's a youth worker for Youth Work Ireland Cork paid tribute to their efforts: "The young people are over the moon that their hard work has paid off. They put their hearts and souls into composing the lyrics and getting all the settings and moves right for the video. We have to pay tribute to tutor Garry McCarthy from GMCBeats who's been an integral part of the process. The weekly group is supported by Cork ETB and Music Generation Cork City. The Trend Micro prize money will go a long way towards helping The Hut and helping the kids enjoy their time here".
Global Programme Manager for Internet Safety at Trend Micro, Avril Ronan says that this year's question was a challenging concept for many of those taking part: "This generation haven't experienced life before the internet, so the idea of a total digital disconnect was really novel for them. They have shown both the positive and negative aspects of life without the internet as we know it. Everything from the importance of self-care and nurturing friendships offline to the importance of the internet for those in hospital, in solving crimes, for research, learning, and generally enjoying what the online world has to offer. The record number of entries this year also points to the support shown by their families, teachers, schools, community and youth group leaders for this competition. They should all be very proud; as are all of us at Trend Micro!"
Six other winners have also been announced today - each category winner has received a prize of €1000. Full details are in the below table - each project title in the table activates a link to its entry online.
All winning entries and honourable mentions can also be viewed at whatsyourstory.trendmicro.ie/winners-list