2020 EU Code Week goes online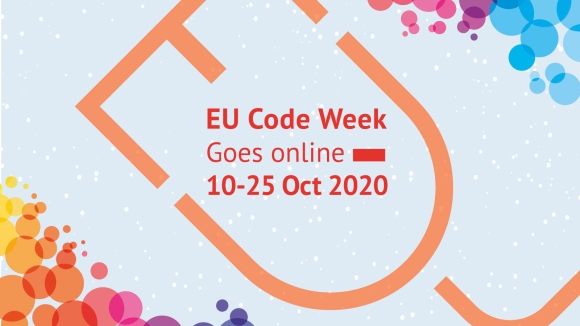 The annual celebration of coding, computational thinking, creativity and innovative mindset is moving online. EU Code Week introduces virtual events to help teachers, parents, librarians, and others organise activities despite the pandemic.
Everyone is welcome to register virtual activities provided they are free of charge and available to the public. However, participants will still be able to organise offline activities, as long as the public health situation allows it.
Thierry Breton, European Commissioner for Internal Market, said: Digital skills, including coding and computational thinking, will play a crucial role in Europe's recovery from the pandemic. Teachers, students, doctors, researchers but also entrepreneurs or employees in small companies – all Europeans will need to master digital technologies. The EU Code Week provides them with the right tools and skills to seize the opportunities brought by digitization.
To kick off this year's edition, EU Code Week will present a calendar of featured free online events co-hosted by the Ambassadors, Leading teachers, education ministries and partner organisations.
The launch event will take place online on 8 October with renowned guest speakers, from universities and tech companies such as Mitch Resnick, LEGO Papert Professor of Learning Research at the MIT Media Lab, taking part. To learn more about the 2020 EU Code Week, visit codeweek.eu.