NDC sports day challenge celebrates the return of sport Ireland summer camps!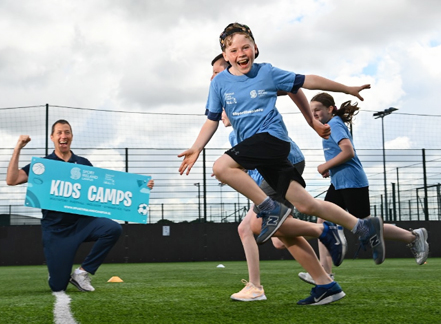 Sport Ireland Campus are delighted to be able to welcome you all back to the Campus for a great Summer of Sport in the Home of Irish Sport.
Pictured at the launch of the Sport Ireland campus summer camps sponsored by the National Dairy Council. The camps will run for 8 weeks this summer starting from July 5th and will offer a wide range of sports including gymnastics and football as well as special camps for teens and pre-school.
For further information please visit www.sportirelandcampus.ie/kids/kids-summer-camps

Photo: Double Olympian, David Matthews, Callum Grant, Roisin McDermott