Engineering series for children starts on TG4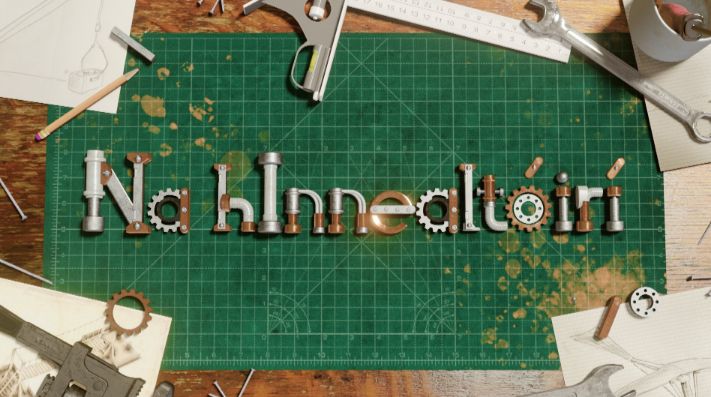 Na hInnealtóirí is a new fun-filled children's series all about Engineering. With the help of Na hInnealtóirí team Colm and Maria, budding engineers get to fulfil their dreams as they get to design and create some exciting engineering projects of their very own and learn about some great engineering inventions and facts along the way.
As a child did you ever dream about building your own Go kart, Robotic Arm, Mini Crane - well, this series gives a chance to children all over Ireland to do just this.
Na hInnealtóirí is presented by Colm Ó hAnluain and Maria Schaler.
Each week Colm takes on a challenge set by his two guests where he helps the children to design and build a project of their choice, from an Electric Go kart to a tree house ladder to an ornithopter, a crane and a bike trailer. There are no limits to what can be built in the workshop.
Meanwhile, Maria looks at the inventors behind some of these projects and shares some interesting facts about how these projects are used in today's world, and she shows us how we can build simple and fun engineering projects at home.
Children from all over Ireland participated in the series with some amazing projects built along the way.
"This was an inspirational series to work on and to see the children design and create projects from beginning to end with the help of our expert Colm ó hAnluain was very rewarding. We had great support from Engineers Ireland on the series and I believe this new television series will encourage children to embrace science, technology, math and engineering and show them how possible and fulfilling a career in STEM can be" says Producer Eileen Seoighe, Abú Media Film Productions.
The 13-part Series will broadcast each Thursday evening on TG4 at 4.55pm from September 30th.
Presenter biogs:
Presenter Colm Ó hAnluain has worked as a primary school teacher for over 25 years in Ireland, Belgium and France. He worked with the Department of Education Professional Development Service for Teachers as a science educator designing and delivering CPD courses nationwide. He has designed educational resources with his company Cog & Axle Ltd, including writing and illustrating a storybook. Henry's Piano is a story about the challenges faced by Henry, Rosie and Rodney as they deliver a piano to Henry's sixth floor apartment. The story helps readers understand simple machines, e.g., pulleys, levers, inclined planes and wheels. Colm takes part in the ESB Science Blast most years with his school. Colm is currently working in Gaelscoil na Laochra, Biorra, Co Uibh Fháilí teaching Junior and Senior Infants. Before becoming a teacher, amongst other things, Colm served in the Navy as a radio operator.
Colm's Co-presenter Maria Schäler is a half-German Gaeilgeoir from Dublin, working in broadcast media and doing her bit for the environment. Maria has a huge interest in languages and all things media. While she has spent the last few years mostly working in TV she has also dabbled in radio presenting and a few social media projects, promoting the Irish language along the way.
She is currently working as a production assistant in Cláracha Gaeilge in RTÉ, managing the environmental goals of the team and lends a hand with the Twitter page.
In her spare time Maria is a competitive sea swimmer and she recently adopted a little greyhound named Lúnadh. Her skills include skateboarding (amateur), cooking (intermediate) and debating which plastics go into the recycling with her dad (pro). She spends tonnes of time with her family and goes travelling whenever and wherever she can!
Maria has a BA in Spanish and Modern Irish from Trinity College Dublin and an MA in Journalism from DCU. While studying at third level Maria was heavily involved in the Cumann Gaelach and the Student's Union. After finishing her BA Maria was elected as VP for the Irish Language in the Union of Students in Ireland where she campaigned for student and language rights, before turning her focus towards a career in the media.
The Series was funded by TG4 and The Broadcasting Authority of Ireland. Na hInnelatóirí is Directed by Rachel Moriarty, DOP is Ray Mac Donnacha and it's produced by Eileen Seoighe, Abú Media Film Productions.