2023 School Tours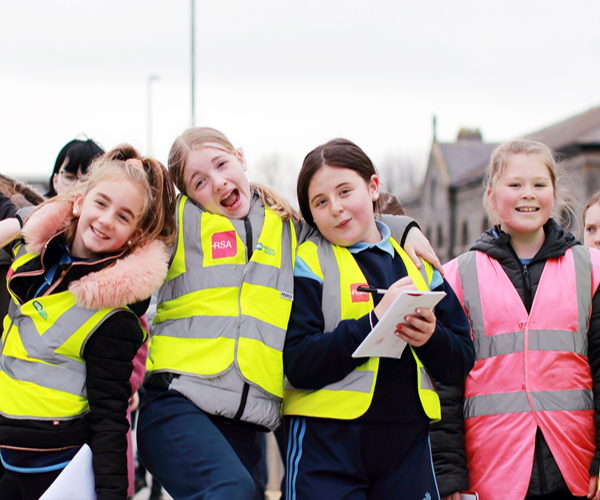 THE SCHOOL TOUR-WHEN LEARNING AND FUN COLLIDE
School trips not only provide a welcome break in routine for both students and teachers but can enhance learning, create a fun, bonding experience, and ensure that your child will be making great memories to treasure in years to come. Apart from the fun and inclusiveness involved in a class day out, research shows that there is a strong learning element with children retaining a great deal of factual information from these outings.
Today, many of the more traditional tour destinations, such as museums and galleries, are providing a more hands-on, child-friendly experience for their young visitors. But newer destinations such as theme parks and outdoor and indoor adventure centres are also providing an educational dimension to a fun day out and making learning an integral part of the experience.
Now is the time of year to start planning these all-important trips. However the school tour can mean a great deal of work for the teacher, deciding where best to go and how to get the greatest value for the budget, so you naturally want to choose only the best. Here are some suggestions for that best school tour ever.....
Living History 14 Henrietta Street School Tours - Georgian house to tenement times.
14 Henrietta Street is a social history museum that captures over 300 years of family and Dublin city life within the walls of one address, from Georgian house, built in the late 1740s, to tenement times of the 1900s. They welcome hundreds of primary and secondary students every year for tours of the building. Interactive tours are designed to connect with the school curriculum and engage the imagination of your class. They can be adapted for any age group.
The history of the building can also be explored from the classroom through free Teacher Resources. These resources are linked to the primary curriculum and include videos, oral histories, and downloadable/printable PDFs. They can be used in the classroom, or at home, and as an extra learning resource before or after a school visit to 14 Henrietta Street.
Children can learn how to play tenement games like Piggy Beds, how to create their own museum, and how to examine historical sources. Video and audio content allow children to hear directly from people who lived in tenements, about their own experiences of growing up there. Their resource packs have been co-curated with primary teachers and students, to ensure the content is relevant and engaging for children. They have been designed to be flexible and adaptable for all levels and age groups from 1st to 6th class. They can be accessed online at www.14henriettastreet.ie/schools/resources or you can request a printed pack, email info@14henriettastreet.ie.
Dublin School. Teachers can also organise a visit from Dublin's Historian in Residence for Children, Dervilia Roche, who visits primary schools all across Dublin City, running free once off or series of workshops and projects with 3rd, 4th, 5th and 6th classes. The workshops are interactive, using images, group discussion, and links to local stories to help children make sense of the subject.
If you're interested in arranging a free school visit with the Historian in Residence for Children, email Dervilia at education@dublincitycouncilculturecompany.ie or phone 01 524 0383.
Newbridge House
Experience reminders of the past and the lives of those who lived it. Discover a charming view of Ireland in a by-gone era. Students and teachers alike can experience the sights, sounds and smells of this enchanting Georgian House and traditional heritage farm.
The guides make classroom topics feel new and exciting and their tours encourage children to work as historians. They investigate the lives of the families and workers that lived in the house as well as those that worked the land.
The interiors of Newbridge House are remarkably complete and amongst the best preserved in Ireland.
The Upstairs Downstairs experience -breathe life into the subject matter to better develop student understanding
Downstairs, the servants' quarters, and historic Georgian kitchen allow visitors to imagine the hectic workload involved in running a house of this size (and witness the labour-saving devices of the past!).
Unique, interactive in nature and lots of fun!
The farm is home to many different rare and native breeds, such as Irish Moiled Cow, a herd of Kerry Cattle, Irish Draught horses, and more unusual types such as Falabella, Jacob sheep and the impressive Gloucester Old spot pig.
Come and meet the animals at the working farm and see the cuddly, the cheeky and the downright cute.
If you're looking for a school trip that will engage, inspire pupils, and foster growth Newbridge House and Farm is the perfect school tour venue.
For further information or to book it in: email: reservations@newbridgehouseandfarm.com
Astropark
Astropark School Tours Coolock and Tallaght! Prices are from €15 per child for a 2-hour tour and €20 per child for a 3-hour tour. Our unique activities include some or all Nerf Wars, 8 in 1 All Action Inflatable Arena, Target Zone, Bubble Football, Foot Darts, Volleyball, Crazy Sports Day style games, Combat archery, Padded Sumo Wrestling, Inflatable Football and more.
Astropark are now taking bookings for may and june and tours can be booked by giving them a call on coolock: (01) 806 0088 or tallaght: (01) 459 9822. for more information or for online bookings, pleasevisit www.astropark.ie/kidsschool-tours
Indoor Fun at Go Kids Go!
Go Kids GO offer great value school deals with activities for all age groups. Facilities include three levels of interactive play equipment, including slides, ball pools, rope climbs, hopscotch, an indoor football/ basketball pitch, ball cannon arena with targets and foam balls, disco room, and full cafe facility. The tour is 2.5 hours long, including 90 minutes of play in the interactive adventure play frame, 30 minutes in the activity room with a leader on organised activity, and 30 minutes to eat lunch. Options available are 2.5-hour tours including play and activity; €9.50 or a 2.5 hour tour including play, activity and food for €13.50. Located only 5 minutes from the M50 at exit 6 in Blanchardstown. Book early to avoid disappointment Tel: 01-6405500 Web: www.gokidsgo.ie
Book early to avoid disappointment by phoning 01 640 5500. www.gokidsgo.ie
Newgrange Farm
Farmyard Tour - Every group is allocated a guide for the duration of the tour. All students feed, hold and pet as many animals as possible.  Guides encourage fun in the maze, sand pit, play pipes and water feature etc, and some activities are under cover.  Allow 1 hour 30 minutes.  Tractor Trailer Tour - Travel in the specially built trailer along the banks of the beautiful River Boyne, though crops and livestock. Help staff search for Larry the Leprechaun mischief-maker extraordinaire.  Allow 15 minutes. Visit the ancient passage graves or interpretive centre at Newgrange Monument/Brú na Bóinne from the farm. Spaces limited. Allow 1 hour. Indoor & Outdoor Picnic Areas, Coffee Shop & small Gift Shop
School Tours must be pre-booked. - Call Jackie on 086 4676054 or 041 9824119; email groups @newgrangefarm.com or see  www.newgrangefarm.com
Phoenix Park Bike Tours
Bike Rental in the Phoenix Park is a great activity for small or large groups. This Phoenix Park is the ideal safe space for students to get outdoors and explore together. Your group will get exclusive booking time slots for bike collection. Avail of their Cycle Treasure Hunt Activity under the supervision of trained instructors. This extremely fun team challenge is ideal for groups. Phoenix Park Bikes has been running School Tours for more than 10 years with massive success year after year. THIS IS THE BEST TOUR EVER! Don't forget to keep an eye out for the wild Deer that live in the park.
There is also the option of a Nature & BioDiversity tour that incorporates cycling and a guided walk by qualified Biodiversity instructor through the forests discovering all that lives within .
**Kids must be able to cycle in order to take part in this summer tour activity **
For further information or to book: E : info@phoenixparkbikes.com or T: 087 3799946/01 6798290
Schools love The Forest Club!
The adventure starts under the little Sugarloaf mountain with a guided nature trail through a beautiful mature broad-leafed woodland, learning how to identify different plant and tree species including wild edible plants, such as Wood Sorell and Wild Garlic and discovering badger and fox dens. Bluebells cloak the woodland floor.
The trail leads to the base camp where children enjoy free and creative play on the hammocks swings and mud kitchen.
Into teams for the main activity - den / shelter building - teamwork, quick thinking and the ability to work through different stages are the skills needed to build the dens in time for the water splash challenge which brings great excitement !
Time for lunch and learning how to build the campfire from flint. Pupils and teachers enjoy toasting marshmallows around the campfire before the shorter trail back to the bus. What a wonderful experience! Enquire & Book 0867922300 www.theforestclub.ie
National Wax Museum Plus
Looking for fun? Visit The National Wax Museum Plus! One of Dublin's most unique attractions.
Experience our science and discovery zone, explore the amazing mirror maze, take selfies with celebrities and say hi to your favourite superheroes. If you dare… enter the chamber of horrors, who knows who you'll encounter! The National Wax Museum Plus offers you a chance to
journey through the combination of learning, technology, interactivity and fun. Located just off Dublin's O'Connell bridge.
Open everyday 10am to 7pm. Book tickets on waxmuseumplus.ie.
We'd be happy to welcome you to enjoy the amazing National Wax Museum Plus! www.waxmuseumplus.ie
The Casino Model Railway
The Casino Model Railway Museum is a historic and eye catching renovated thatched cottage located beside Malahide DART and train station. Your class will have fun with their interactive activity booklet guiding them through the museum where they will learn about Ireland's train network down through the years. We have Europe's largest collection of handmade model trains and carriages dating back to the 1950's. The large scale model railway with over-head tracks is truly a train lovers delight! All on board!
Immersive, imaginative and educational. We can tailor it to suit your needs. We can also combine it with Malahide Castle where you get to explore the Fairy Trail and the Butterfly House!
Enquire about your school group today by emailing reservations@modelrailwaymuseum.ie or calling 01 8454670
FlynnPark FlynnPark Brings Outdoor Attractions to Dublin's Northside.
FlynnPark Outdoor Adventures brings an outdoor waterpark to Fingal, Co. Dublin for the first time for families, schools, groups, and corporates to enjoy! FlynnPark first opened its doors briefly in 2021 to a phenomenal wave of interest in their brand-new attraction 'Aqualough' an inflatable water park on its onsite lake in Balbriggan, Co. Dublin. Following on from the great success of its first yet brief
development to include a second inclusion on the lake 'Aqualough B' which hosts the extremely popular 'Thor' (a 4m jump and slide station) along with other new obstacles to conquer. As well as this there has been considerable updates to their Aerial Trekking Tower which reaches 40ft high and new paintball options to include 'Splatmaster' a low velocity version which has become a big hit with their younger audience to include birthday parties and camps. The outdoor adventure centre is set on over 75 acres and has had great pull for the Fingal and North County Dublin region and is quickly becoming a key tourism feature for Dublin's Northside. The new developments along with existing attractions which include archery, disc golf, zipline, climbing walls etc. has led to increased employment opportunities and they are currently hiring additional Activity Instructors.With family visits, school tours, kid's camps and birthday parties at its core FlynnPark has now become a household name in the family market and has capitalised on this with numerous collaborations within the hospitality industry. Already they have very limited availability remaining for school tours after a fantastic season in 2022 so the advice would be to be quick for those yet to book.
To see all there is to offer at Flynn Park Outdoor Adventures visit the website www.flynnpark.ie
TEACHERS, PLEASE REMEMBER TO MENTION PRIMARY TIMES WHEN BOOKING OR MAKING AN ENQUIRY.