2023 SUMMER CAMPS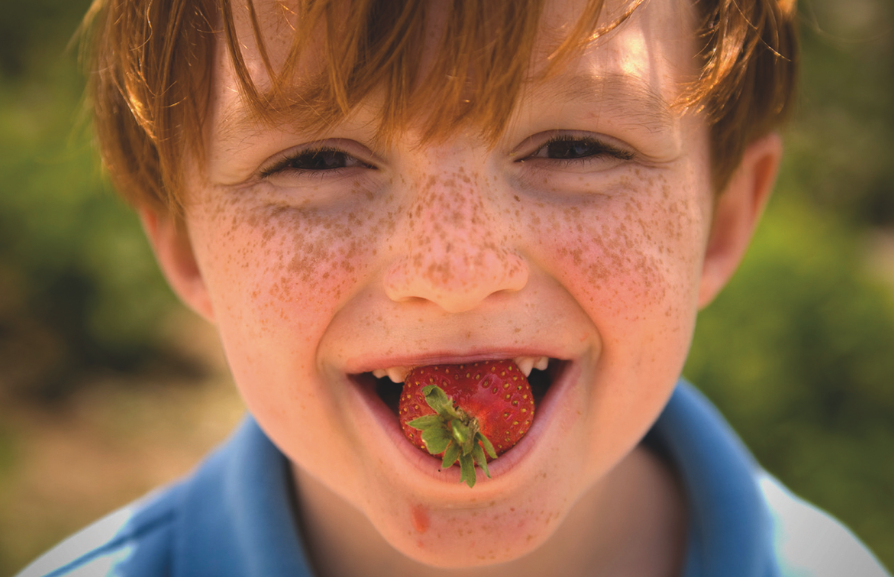 School's out for Summer! Those long school summer holidays are approaching….! And if you are a working parent holiday childcare arrangements can be a nightmare with extended leave just not possible! For this reason many parents sign their children up for Summer Camps with early drop off and later pick -up.
One of the many benefits of camp is that a child can pursue what they are good at in a far more intensive way than they can at school. Also, a camp may introduce children to areas that they wouldn't encounter in their ordinary lives. Going to any sort of Summer Camp also allows your child to step outside of their normal social circle and make new friends and lifelong memories. We have camps and workshops galore, to help you choose some activities and new experiences best suited to your child. Read on ……… and don't forget to mention Primary Times when making a booking!
Sport Ireland Campus
Summer Kids' Camps in partnership with Allianz and Team Ireland
Thousands of children will experience the Olympian environment at Sport Ireland Campus this summer. The partnership of Allianz Insurance and Team Ireland with the Sport Ireland Campus Kids' Camps continues for 2023, offering children the chance to learn new sports in the fun and inspirational world-class environment. The lucky attendees will get co-branded kit as part of their camp experience while trying out a wide variety of sports in the same high-performance environment that many Irish Olympians use to train ahead of major competitions. The indoor and outdoor world-class facilities will be matched by a fun atmosphere and elite coaching teams with children experiencing everything from the Sport Ireland National Gymnastics Training Centre to the Indoor Athletics Track and even the AquaZone waterpark.With their 'extra time' service your children can join Breakfast Camp from 7.45am and 'After-Camp' until 5pm (standard camp runs - 9-3pm) for children from 3 years (Preschool Camp) to 14 years (Teen Camp).Cost (Multi-Sport Camp): €110 per child (9pm - 3pm) Extra time €30 (7.45am – 9am/ 3pm-5pm).
Summer Kids' Camps Available:
* Multisport Camp
* Gymnastics Camp
* Inclusive Camp
* Teen Camp
* Junior Preschool Camp
* Trampoline Camp
* Diving Camp
Limited places so book online today on: www.sportirelandcampus.ie/kids/kids-camps-2023
ASTRO PARK
Summer Camps & Birthday Parties at Astropark Tallaght and Coolock! Camps: Their summer camps run for 8 weeks from the first week in July to the last week in August. The camps are amazing value and work out at €3.30/€3.33 or less per hour! They have inflatable obstacle courses, inflatable foot darts, bubble football, nerf wars, combat archery and much more! Parties: Astropark offer Bubble football, Nerf Astrowars or football/old-school sports day parties! Parties include an hour of your main activity, half an hour in the party room with food and then a final half hour of free-play football totalling 2 hours on site! For 12 children including food, the price is only €204 (€17 per child). To book a place in one of their camps or a birthday party, go to: www.astropark.ie
SPANISH SUMMER CAMPS
Instituto Cervantes, the official worldwide organisation responsible for the promotion of Spanish language and culture, runs Spanish after-school courses for kids and teens throughout the year, as well as weekly camps during the Summer and school breaks. Located in the heart of Dublin at Lincoln Place, Dublin 2 – between Trinity College and the National Gallery.
Running the weeks of July 3, July 17 and July 24, their on-site Spanish Summer Camps for primary school children (from 1st class upwards) provide a fun-packed learning experience with engaging activities, games, songs, crafts, and mini projects. Their highly qualified native teachers hold advanced degrees and are experienced professionals in teaching children. These camps are suitable for children with some previous knowledge of Spanish. Mon-Fri 10:00 to 14:00 for €250 a week.
They also run on-site Summer Camps for secondary school students, in which they use the most innovative teaching methods to stimulate and motivate your child. The young participants will have the opportunity to boost their practical language usage in a fun and friendly atmosphere. Teen Camps run the weeks of June 19, July 3 and July 17, Mon-Fri, 10:00 to 13:00 for €188 a week.
Get a 10% discount on any subsequent camps that you enrol in.
www.dublin.cervantes.es cendub@cervantes.es
Colaiste Naoimh Eoin
Coláiste Naomh Eoin has successfully become Ireland's No.1 Irish College and they have done this by providing students with the best & most effective learning experience in Ireland for over two decades. They aim to inspire a love of the Irish
language & culture by make learning Irish fun. The course immerses the students in the full Gaeltacht experience without the cost and stress of leaving home. Through formal classes,
sports, games, competitions, ceol & céilí, arts and drama, every effort is made to ensure that the students are comfortable and that they use whateverIrish they have, in a relaxed atmosphere, to create a positive attitude to the Irish language and culture. Students progress at their own pace and special help is given to students with little or no fluency. Early booking is advised. Fón: (01) 2985287 www.colaistenaomheoin.
Junior Einsteins
Dublin, Kildare, Meath, Westmeath, Wicklow, Wexford, Carlow, Kilkenny, Waterford
Everything they do at Junior Einsteins Science Club is because they are passionate about bringing STEM to young children in a fun filled high energy way. Their Summer Camps for ages 6-12 years are very child-centric and all of their children are 'Junior Einsteins'
Nurturing children's natural curiosity & creativity, they inspire their 'Junior Einsteins' to use their imaginations, make a mess, explore and discover. They do this through fantastic interactive experiments from Slimy Slime where children learn about long chain polymerisation and Non-Newtonian fluids. A Barbie Doll gets a hair raising experience on a Van Der Graaf generator while children learn about voltage and current. Lighting a light sabre with a plasma ball we learn how electricity flows!
Their fully trained science instructors inspire 'Junior Einsteins to explore a broad range of STEM subjects learning by doing; Fossil making, Forensics, Arctic Animal Adaptations, Classification of Life, Rocket Races, Bug Hunts, Illusions and how cartoons are made, Geology and Volcanoes, Bernoulli's effect and how planes fly, marine biology, quantum physics using Nerf guns! PH Purple Power & Exothermic reactions making elephant's toothpaste, coke & Mentos Geysers, Light, Anatomy,Giant Smoke Cannons, Engineering , covering STEM & STEAM areas. Learning through tons of fun!
Children wear Lab coats and goggles! LOTS of OUTDOOR Fun!
They also provide lots of weekend one-day camps in your area such as ; Junior Engineers, Junior Medics, Junior Explorers, Junior Astronauts & Junior Chemists.
Science Parties, Science Camps at Easter, Hallowe'en , Mid-Term & Summer, after-school science clubs, Saturday Science Clubs, School Science Shows and STEM Workshops. Science Corporate Events, Science Family Events & Festivals. Easy Online Booking; www.junioreinsteinssciencecliub.com
Their children's STEM education Franchise opportunity is ideal for those who are passionate about Science and education & who love to work with children. If you are hard-working and ambitious, want to own your own business and have access to the investment capital we would love to begin the recruitment process with you to become a Junior Einsteins Science Club owner operator.
INTERESTED IN A FRANCHISE OPPORTUNITY: Franchise@junioreinsteinsscienceclub.com
Designer Minds
"Attention all parents and guardians! Are you looking for a fun and educational way to keep your kids entertained this summer? Look no further than Designer Minds Science, Design and Technology Camps and Art Camps! With over 80 locations nationwide, the camps offer a wide range of exciting activities for all girls and boys going from 1st Class to 1st Year. From science experiments to robotics, LEGO challenges to coding, Minecraft to engineering, painting techniques to animation, sculpture to upcycling, their camps have something for everyone. Their experienced instructors are passionate about inspiring young minds and fostering creativity through hands-on learning. They believe that learning should be fun, which is why they incorporate team-building games into all programs to encourage collaboration and problem solving. So why not give your child the gift of learning this summer? Enrol them in Designer Minds Science, Design and Technology Camps or Art Camps today! With so many locations to choose from, there's sure to be a camp near you. Book now at www.designerminds.ie"
Whizzkids
Whizzkids Summer Camps are Ireland's Top Tech Camps since 2003. They have built up a great reputation for providing fun and educational camps. Focused on developing tech skills in 8-15 year olds, they run camps in 10 University Campuses across Ireland including, UCD, DCU, and Maynooth.
Classes are organised by age and all material is age appropriate. Whether you have prior experience or are just starting out, they have projects to suit all levels. From the basics of scratch programming to HTML/CSS and Python they will develop valuable coding skills. But it's not all code, there's animation, game development, 3D modelling, web design and microbits so students can build up a strong foundation in digital skills. Throw in sports and code breaking and you have a fun and varied day.
Camps run Mon-Fri 9.30-1PM or 9.30-3PM. Half day camps cost €130, full day camps cost €180 for the week. So, to have fun and develop valuable skills at the same time visit www.whizzkids.ie to book your place.
Discovery Playtime
Join Discovery Playtime summer camps for an unforgettable adventure this summer! Sensory and messy play, singing, dancing, arts & crafts, outdoor games and so much more.
Suitable for children from ECCE to Senior Infants. Designed and run by teachers, these camps will provide the kind of fun and learning that children need while they develop their skills in a fun and safe environment. Develop confidence, creativity, social skills, communication and more all through play. Locations
Naas (Kildare)- Community NS
Blessington (Wicklow)- Educate Together NS
Celbridge (Kildare) - Scoil Na Mainistreach
Cabra (Dublin) - Scoil Bharra
Tel 086-3603637 www.discoveryplaytime.ie
The Little School
The Little School at Airfield Estate
School holidays are around the corner and what better way for children to spend their time than exploring the natural world. At The Little School Nature Camps, children are given the freedom and guidance to enjoy all that nature has to offer. With 38 acres of woodlands, farmlands and playgrounds, and access to farm animals and wildlife, our camps spark little imaginations and encourage a life long love for nature. Nature Camps provide a fun learning experience while also giving children the opportunity to get outside for fresh air, physical activity, and a chance to hang out away from school with their friends. Children spend most of their time outside in the fields with wet weather shelters for those rainy Irish summer days. They have a great time observing nature up close using tools like binoculars, magnifying lenses and microscopes. Nature Science is introduced in a fun environment, with crafts, games and hands-on activities. No two days are the same on camp, with children learning and loving activities such as mini beast hunts, pond dipping, foraging, animal care and nature crafts.
Book now on thelittleschool.ie
Inside Out Camp
Inside Out Camp is a residential camp tailored for teens ages 12 - 15 years, with a combination of physical, mental, and creative activities. The camp aims to provide young people with opportunities to broaden their horizons, enhance personal development, and establish lasting connections. Located in St. Columba's College, situated in the foothills of the Dublin mountains, the residential camp welcomes teenagers from different parts of Ireland and Europe. The camp is led by exceptional leaders who create an engaging and uplifting environment, motivating teenagers to strive for their personal best. Overall, Inside Out Camp allows young people to explore new challenges, develop skills, and forge meaningful relationships in a fun and supportive setting.
www.instagram.com/insideout.camp
www.facebook.com/insideoutcamp2023
Pembroke Fencing
Pembroke Fencing at Christ Church Hall, Sandymount will be running camps suitable for children and teens, boys and girls who have never experienced fencing before as well as for those who have some basic fencing knowledge. Each class is taught using plenty of games to improve speed and co-ordination, develop specific fencing skills and tactical thinking. Kids learn fencing blade and footwork, rules of courtesy during a fencing bout and refereeing skills – all while doing plenty of sword fighting! Beginners & Improvers, boys & girls – all equipment provided. Weekly from 3rd – 28th July For ages 7-13 years, €160 per week Time 10-1pm To Register Tel : 086 2160646 E: info@pembrokefencing.ie W:www.pembrokefencing.ie
Mezzo Music Academy
Music Camps at Mezzo Music Academy, offer a unique opportunity for children to explore many different instruments over the course of the week. For ages 4 to 11, students are grouped in accordance with age, and learn Keyboard, Guitar, Violin, Recorder, Ukulele, Percussion and Voice, each day. At the end of the week, students choose their favourite instrument and take part in a recorded performance which is sent on to parents via email.
All instruments are taught by ear and with an emphasis on fun! At the end of each day, all groups come together for a sing-a-long, where teachers play instruments and students play percussion and sing. All camp teachers are fully qualified, Garda vetted and experienced.
Summer Music Camp starts at 9.30am and finishes at 1.30pm. Bring a packed lunch!
What are you waiting for? This could be the start of your child's musical journey!
Dun Laoghaire School of Music
Celebrating over 25 years of Music Education Dun Laoghaire School of Music are holding their very popular Summer Music Camps again this summer at the prestigious state-of-the-art Willow Park School, Blackrock. The camps cater for children from 4 to 13 years of age and children are grouped according to their age. The activities at camp are: Music Theatre, Drama, Dancing, Singing, Song Writing, and Band workshops. There is also an option for children who already play an instrument to take part in ensembles. It is not necessary to be able to play an instrument, but children are introduced and shown the fundamentals of instruments such as piano, guitar, keyboard, violin and drums. Camps are run on a weekly basis and children can participate in more than one camp. Children perform and sing to real live music provided by the professional musicians/teachers of the Music Camp. To book your place and avoid disappointment, please fill in the booking form on www.dunlaoghaireschoolofmusic.com or Email dlsofm@gmail.com or phone Catherine on 087 2373739
DLR Mill Theatre
Discover the excitement of Musical Theatre.These exciting week-long camp will immerse students in a high-energy, intensive, day-long learning experience consisting of instruction in acting, singing, and dancing. By focusing on process and technique-based coaching by professionals, students will experience the collaborative nature of theatre at its most thrilling. A culminating presentation of the material worked on will be presented on the Mill Theatre stage on Friday afternoon at 2pm for family and friends. (free of charge, no booking required, Monday – Friday (limit 30 students per age group) 10am – 3pm Ages 4-6yrs/ 7-9yrs/ 10-12yrs / 13-15yrs Price €130 per week 10% sibling discount / 10% multiple weeks discount. Please note that only one discount of 10% will apply per order.
ROCKJAM SUMMER CAMPS
Welcome to Ireland most modern, jam-packed music course! Located in Milltown, Blackrock, Sandyford and Blanchardstown.
Jam Sessions, Rock talks about Queen, ACDC and David Bowie, Modern sounds with Electronic Music Workshops, Beatboxing techniques, Live Looping sessions like Ed Sheeran, Guitar, Vocal and drum masterclasses, Songwriting and Performances. Top it all off with a band video/ photo shoot you can share with friends and family. Be inspired, be creative. Camps are suitable for ages 7 - 17 and there is no experience necessary. Instruments are provided and students will get a chance to try out many different instruments. Monday to Friday, 10am - 3pm daily. For more information visit www.rockjam.ie Class sizes are limited so book early to avoid disappointment.
Create Your Own Lego Animation with BrickFlicks Summer Camps at The Ark
This summer, BrickFlicks Academy returns to The Ark Children's Cultural Centre in Temple Bar with three brilliant five-day stop-motion Lego Animation Summer Camps for 9 – 12 year olds.
Beginning with the broad theme of myths and legends, children will learn how to make a set, write a great short story and then turn it into a script. Fine tune your animation skills and then film the results, adding cool sound effects and voice recordings for your characters. The camp will be focused on developing animation skills through hands-on learning and is perfect for beginners and seasoned stop motion film makers alike.
All materials are supplied including the BrickFlicks mobile film studio kit of iPads & accessories and arts & crafts materials for sets, so all you need is your imagination and your favourite LEGO mini figure to be one of the stars! Camps take place from July 3rd to 7th, July 24th to 28th and July 31st to August 4th from 10am – 3pm each day. Visit ark.ie for more information.