What's on and where to go this Halloween in Munster & South Ireland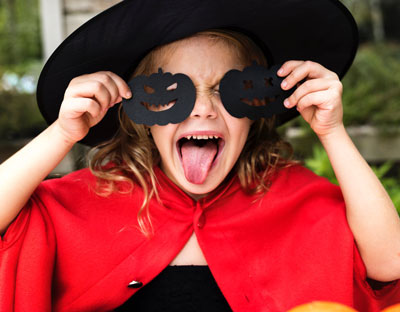 Did you know? In the ancient Celtic world Ireland, Samhain was the end of summer and the beginning of winter, and celebrated as All Hallows' Eve, later changed to Hallowe'en and Halloween. Take a look at what's on this month.
Fri 18th – Thurs 31st Oct | Happy Halloween Experience
Visit Witch Hattie O'Goodspell, the good witch of Munster at Dunnes Stores Patrick Street Cork from 18th - 20th and 25th - 31st October. Meet trainee witches and see Hattie inside her lair where she creates all her magic spells and potions! €6 per child (adults free) and children receive a small treat.
Sat 19th Oct – Fri 1st Nov | BOO! Experience
Take a trip on the haunted hayride, find your way to the witches' lair in the spooky forest to make a magic spell, and enjoy fun Halloween games and scary stories (not too scary) at Leahy's Open Farm, Dungourney Co. Cork. Farm entry €10.50 include all normal activities and BOO! is an additional €5 per person. New this year, book BOO! chocolate lollipop making €5 or pumpkin carving €4 per pumpkin. Bookings 083 8488142 E: info@leahysopenfarm.ie www.leahysopenfarm.ie
Thurs 24th – Sun 27th Oct | Youghaloween Spooktacular Festival
The award-winning Halloween festival celebrates the ancient festival of Samhain. Spend the weekend in the Youghal Co. Cork and go back to a time when ancients believed that spirits walked the land. Join the lantern parade and see an amazing firework display. Visit the haunted town centre, walk through an enchanted market and watch the headless horseman gallop through the streets! FB/YoughalSpooktacular
Fri 25th – Thurs 31st Oct | Monsterval
The return of Dr Frankenfarter to Cuskinny Court, Cobh Cork for a celebration of all things creepy and crawly. Become part of the story in a quirky haunted manor, with creatures and ghoulish inhabitants. Eerie and spooky, but not bloody. Suitable for ages 5+. 021 2428868 www.ghoulsleysmanor.com
Fri 25th – Thurs 31st Oct | Ballymaboo
Ballymaloe Grainstore's family-friendly scare fest – Boo at Ballymaloe – an interactive Halloween experience for kids in search of frighteningly fun adventures is back for 2019. Tel 021 4652531 www.ballymaloefestivals.ie
Fri 25th – Thurs 31st Oct | Halloween at Wells House
Wells House and Gardens Wexford have fun events planned for all the family with ghostly train rides, Halloween themed scavenger hunts and costume discos. www.wellshouse.ie
Fri 25th Oct – Fri 1st Nov | Spooky Town
A friendly, scary kind of, funny place for tiny Baby Boos and Groan-Ups in the enchanting woodlands of Fota Island Resort Cork. Make your way past haunted graveyards and pumpkin patches, before meeting Count Derekula at the Spooky Town Hall. Tickets on sale from October 7th. 021 2024024 www.spookytown.ie
Sat 26th Oct | The Spooky Express
Get into the spirit of Halloween at the Waterford & Suir Valley Railway in Kilmeadan Co. Waterford. Each year brave families visit the railway and take a 30-minute trip through the haunted area in the dark, where anything can happen! The trip may be too scary for some children and is at parents' discretion. All tickets must be booked and paid for in advance on 051 384058 www.wsvrailway.ie
Sat 26th Oct | Halloween Workshop
Spooky Halloween workshop with creative fun for 6-12 year olds at Tipperary Museum Clonmel Co. Tipperary. 10am – 1pm. Cost €5 per person. Booking is essential – 07 61 06 5254 or email julia.walsh@tipperarycoco.ie
Sat 26th – Mon 28th Oct | Magical Halloween Woodland Weekend
Young visitors can enjoy a magical woodland from 1pm-5pm as their favourite characters come out to play and tell some tales along the fun magical woodland trail at Mount Congreve Gardens Co. Waterford. Follow a pumpkin trail from the walled gardens and meet Humpty Dumpty, Alice in Wonderland Pokémon and Star Wars characters. Prizes for the best-dressed boy and girl.
Sat 26th Oct – Weds 30th Oct | Crosshaven Halloween Festival
Second Halloween celebration of this local community group festival, promising a fun filled family extravaganza for all ages. Don't buy for Halloween! Bring costumes & decorations 1st Oct to the community centre, for the Halloween Costume Swap 14th Oct at The Retro Market Community Hall & Youth Club. Halloween events include opening ceremony, Fairy Not Scary walk, pumpkin carving, discos, boot sale, live music, Halloween parades and Haunted House.www.crosshavenfestivals.com
Sat 26th – Thurs 31st Oct | Spleodar Halloween Arts Festival 2019
A family-focused arts festival in Nenagh Co. Tipperary now in its 18th year, with lots of activities for children to enjoy. A jam packed programme of events over 6 days at Nenagh Arts Centre. www.spleodar.ie
Sat 26th Oct – Fri 1st Nov | Pumpkin Patch at The Farm
Help the Good Witch, Esmeralda, get ready her tricks & treats ready for Halloween at The Farm Grenagh, Cork. Choose a pumpkin and the witches will carve it with you. Enjoy musical games, broom races for adults, scavenger hunts, and more. 021 4629816 www.visitthefarm.ie
Sat 26th Oct – Fri 1st Nov | Halloween at Cork City Gaol
Enjoy Halloween fun for all the family in Cork City Gaol from Saturday 26th October to Friday 1st November from 10am until 4pm daily. There will be a kids treasure hunt, face painting, balloon making and storytelling. Regular admission rates apply, €10 for adults and €6 for children. Step back in time to the 19th century. The cells are furnished with amazingly life like wax figures; original graffiti on cell walls tell the innermost feelings of some inmates while a very spectacular audio visual tells the social history and contrasting lifestyles of 19th century Cork. 021-4305022 www.corkcitygaol.com
LOUGH SPOOKEY FEST | Sat 26th Oct to Sun 3rd Nov
Halloween Lough Spookey Fest at Lough Key Forest & Activity Park in Boyle, Co. Roscommon takes place from October 26th to November 3rd, 2019! Fun family events include a themed Visitor Centre, Science and Slime Experiment classes, Magic shows with balloon modelling, ghoulish treats in the Lakeside Cafe and more… Open all year round, Lough Key is home to Ireland's only tree canopy trail, with caravan & camping park in landscape mixed woodland, adventure play kingdom, Boda Borg and Lakeside café. Check out their Lough Key Spooky Halloween events on www.loughkey.ie and follow on Facebook.
Other activities include a Mini Jeep experience for kids, bike hire, boat tours and Zipit forest adventures. Overnight stays are available in the Caravan and Camping Park in a spacious scenic woodland setting. New showers, toilet facilities, recreation room and cooking facilities are located just 100 metres from all the fun activities. Call Lough Key Forest & Activity Park on 071 9673122 email bookings@loughkey.ie and visit www.loughkey.ie
Halloween Howl | Sat 26th – Sun 3rd Nov
Meet Bessie the witch, visit the haunted house and Nightmare on Kenmare Street! Carve a pumpkin or take part in some Halloween splat ball fun, and the famous Halloween parade Oct 31st with traditional games in the park afterwards. Kenmare, Co. Kerry FB/kenmarehalloweenhowl
Halloween Junior Space Camp | Sun 27th Oct
Make monster moons, volcanos, lava lamps, magnet painting and mentos rocket from 12pm - 1.30pm at CIT Blackrock Castle Observatory Cork. Suitable for 5-7 yr olds. 021 4326120 www.bco.ie
Free Storytelling Session | Sun 27th Oct
Engaging storytelling with BrokenCrow theatre company for 1-3 year olds. Free to all, no booking required. 2pm Crawford Art Gallery Cork. 021 4907857 www.crawfordartgallery.ie
Free Art Workshop & Tour | Mon 28th Oct
Enjoy a free family workshop with experienced artists, and free family friendly gallery tour today at 2pm Crawford Art Gallery Cork. Free to all, no booking required. 021 4907857 www.crawfordartgallery.ie
Dunmore Adventure Halloween | Mon 28th – Weds 30th Oct
Families can enjoy games in the creepy caverns and caves at Dunmore East Co Waterford 10am-1pm. Get out for water sports (weather permitting), try Ghoulish Zombie Archery and climbing. 051 383783 www.dunmoreadventure.com
Potions, Bugs 'n' Slime | Thurs 31st Oct
An interactive, fun Halloween science workshop at Siamsa Tire, Tralee Co. Kerry for 4-7 and 7-9 year olds with Planet Science Kidz. Mix potions and make slimy creatures, just the recipe for Halloween fun! Advance bookings only 066 7123055 www.siamsatire.com
Dragon of Shandon 2019 | Thurs 31st Oct
A 36-foot dragon made using 'Tape sculpture' techniques, will prowl the streets of Shandon Cork City, escorted by her legion of over 500 loyal ghouls, beasts and misfits. Celebrate the ancient tradition of Samhain in a thrilling night-time parade and finale show – in a friendly, safe and festive atmosphere on Halloween night.
Halloween Howl Party | Thurs 31st Oct
It's going to be a spooky time at Wilton Shopping Centre with a Halloween Howl Party from 1-4pm with magic shows, and an invitation to any wannabe magicians to show off their magic tricks. Dress up in your spookiest outfit for the Halloween Fancy Dress Parade through the Centre with a prize for the Best Dressed costume. The Halloween Party is suitable for all ages and admission is free to shoppers at the Centre, with balloon modelling and face painting for children, and music fun & games for all. Susanne Irwin, Manager of Wilton Shopping Centre says "Halloween will be a howl at Wilton Shopping Centre. It is going to be a great party with magic shows, Fancy Dress Parades, and lots of prizes to be won. It's going to be a scream." For more information call 021 454 6944 or email customerservice@wiltonshoppingcentre.ie