Munster and South Ireland School Tours 2020

TRABOLGAN HOLIDAY VILLAGE located in East Cork has established itself as one of Ireland's most popular Day Group Outing and School Tours destinations. It's the perfect location for your club or schools' outing with a host of activities sure to delight including educational and physical activities for all ages. Explore indoor activities such as the Indoor Sub Tropical Swimming Pool; Bird of Prey Educational Centre; and our Jungle Safari indoor playground- to a host of exciting outdoor adventure sport activities from Go-Karts, Zip Wire, Bungee Trampolines, Abseiling, Climbing, Combat Laser and brand new for 2020 the amazing High Ropes Centre!

Hold on tight and enjoy fun under the safe supervision of the qualified and experienced Trabolgan Adventure Sports (TAS) team. Whatever adventure activities or educational trip you are looking for; there is a fantastic range of activities on offer for toddlers, kids and teens that will not disappoint! From hands-on adventures, birthday party entertainment ideas to adrenaline Adventure Sport activities, that are sure to delight all age groups. Why not visit the Bird of Prey Centre which holds a Trip Advisor Certificate of Excellence; learn about stunning birds from around the world which links to national curriculum objectives. With packages from as little as €14.95 pp, organising your group outing has never been so reasonable and most importantly, stress free. See www.trabolgan.com for more, email groups@trabolgan.com or call 021 4661551- Let the Adventure Begin.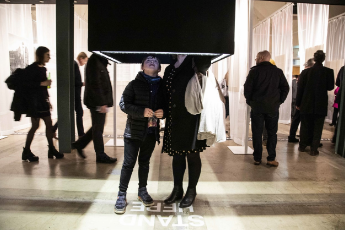 Cork 1920 – The Burning of a City
This is a 2020 must see, must do for schools and groups at St Peter's Cork - with group packages available from €5 per student. There's lots to see and do, so make sure to allow for at least 90minutes and enjoy: - a welcome session, tailored guided tour, post visit material and free places for teachers. A Cork City walking tour is also available.
This state of the art exhibition synthesises a vast knowledge and a visual experience into a resource for school children which can develop an interest and love of history. It is an ideal tool for teachers and parents to use bringing history to life and helping to understand what happened to Cork city in 1920. The large displays and contemporary film footage bring the reality of Cork 1920 to life, with some of the most shocking events of the War of Independence. Citizens endured months of curfews, military raids, repeated arson attacks, ransacked homes and looted businesses. A shocking end to an already tension-filled year, 1920 came to a head with the Burning of the City on the 11th December.
The uniquely historic Cork 1920 exhibition also features two audio-visual boxes with witness testimonies from a 1960 documentary on the Burning of Cork and a dedication to Rebel Women. Images from the archives at Cork Public Museum have been brought into vivid colour. The dedicated reading & reflection area is another highlight. For school group enquiries, please email info@stpeterscork.ie call 021 427 8187 and visit www.stpeterscork.ie | St. Peter's Cork, North Main Street, Cork City
School Tours are now booking for 2020 at FOTA WILDLIFE PARK! PRIMARY SCHOOL TOURS provide a greater appreciation of wildlife and are suitable from Junior Infants up to 6th class. Tours are simplified or more challenging depending on age, are based on national education syllabus requirements and tailored to compliment classroom work.
GUIDED EDUCATIONAL TOURS add a touch of the WILD to your class visit with fun and informative education programs! Make a connection with wildlife with a tour of the park and find out what daily life is like for its 1000+ residents! Explore the Tropical House, Animal Care Building, and meet many native species as well as exotic wildlife. Students are introduced to woodland ecology and learn what an ecologist does. Pooters, pitfall traps and beating trays are used to explore a native Irish woodland and to capture and identify its many inhabitants!
Cost €11.50 per student (including entrance fee). Tours last 2 ½ hours with a minimum group size requirement of 20 students. Group meal options available. For more information or to book contact the Education Department on 021 4812678 ext. 206 or email education@fotawildlife.ie
ZIPIT FOREST ADVENTURES is a treetop high ropes course set in the beautiful Coillte forests of Farran Wood, Co. Cork. A place where students can enjoy an exhilarating and challenging outdoor activity in a natural setting, building confidence, teamwork and self-esteem. Swing into cargo nets, whizz down ziplines, trek across a floating bridge and be immersed in stunning countryside. Energetic instructors will encourage and motivate even the most nervous student, creating a lasting sense of achievement - with circuits for every fitness level. Teachers can participate alongside students – or watch from terra firma! Free participation and free tea and coffee for all teachers. Cost is €15 per primary school student (3rd class upwards) with activities lasting approximately 4 hours. Zipit can take up to 150+ students in any one day. With parallel Safety briefings, they ensure a streamlined day and also cater for small schools and classes, with no minimum numbers, subject to availability.
Zipit provides students of all ages the opportunity to experience perceived risk in a controlled environment. Zipit safety harnesses are designed with a dual safety element, eliminating the risk of accidental removal of both safety devices on the course. Students are fitted with a harness by a trained Instructor and given a safety briefing. Zipit operates to the highest EU safety standards. Instructors hold European Ropes Course Association qualifications and are first aid trained. Please contact 051 858008 and visit www.zipit.ie Locations: Farran Wood, Cork; Lough Key Forest Park Roscommon, and Tibradden Wood, Dublin 16.
THE EVERYMAN: BEHIND THE SCENES TOUR
See it – Live it – Be it! Visit The Everyman as the history of theatre is brought to life with an immersive experience and historic journey through entertainment and performance.
School Tour Guide actors invite you to peek behind the curtain and gain an exclusive insight into the world of Cork's original Palace of Varieties. This iconic 650 seat theatre from 1897 is a listed building, steeped in history and a jewel in the crown of Cork's Victorian Quarter.
Explore secret corridors and areas rarely seen by the public!   Travel through time and meet the famous (and infamous!) characters of this unique, historical location. Learn why this theatre is a favourite with audiences and performers alike and why The Everyman holds a special place in the hearts of every visitor! Stars: 100% participants. Tour Guide Stars include Damian Punch, Rosie O'Regan, and Jimmy Bray amongst others. Directed by Sile ni Bhroin and Maev O'Shea. Suitable for all ages, available Weds & Sat 1-2pm from May-September. Tickets €10 – for group rates, please call 021 450 1780 or email: groups@everymancork.com
THE CLONAKILTY PARK ADVENTURE CENTRE is a perfect choice for families and school groups no matter what the age, ability or occasion. Your group will bond and challenge themselves while having fun in a safe and supervised environment. Be prepared to swing, climb, jump, scream, laugh, and drop around this thrill-seeking attraction! Explore two levels of High Ropes Course, 100m Zip Line, Climbing Walls and a Power Fan jump. Suitable for all abilities; qualified instructors are on-hand if you need them in a supportive and safe environment. Why not include the latest blockbuster movie at the onsite Three Screen Cinema? And coming in June 2020 – Clonakilty Park Adventure Golf! Watch this space. All bookings can be customised to meet requirements and budgets; with food options in Twist Bar & Bistro or refreshments while you watch a movie. Call 023 8836400 and visit www.clonadventurecentre.ie www.clonakiltyparkhotel.com
LEISUREPLEX CORK offers an extensive range of School Tour packages to suit all ages. Choose from a range of activities including bowling and Quasar to create your perfect School Tour day. Bowl your way to the best tour ever with fantastic bowling lanes or battle it out in Quasar and see who the Top Gun is! Can't decide on one activity? Leisureplex has it covered with a range of amazing packages which allows you to select any two activities to create the school tour trip you want. Special group rate offers include: one activity from €5.50 and two activities (bowling + quasar) from just €10 per child (Mon – Thurs). You can also avail of our awesome hourly rate, exclusively for school tours, of just €25 per lane (up to 6 people).
For more information on Leisureplex Cork group rates, special offers or to book a School Tour, please call Leisureplex Cork on 021 4505155 or visit www.leisureplex.ie.
LEAHY'S OPEN FARM near Midleton, East Cork, is educational, adventurous and seriously fun for school groups from junior infants to 6th class. Feed and pet a huge variety of animals including hens, ducks and alpacas. Play with the rabbits and mice; touch and maybe even hold Houdini the snake! Explore large outdoor play areas, soft indoor Playbarn, Quad and Barrel Train rides, Climbing Frame, Adventure Trail, Crazy Golf course, large maze, and a big 'drop' slide and pedal go-karts. History and education: experience a 100-year-old dwelling house on a working farm and farm machinery from the time. Learn about tradesmen tools, horse drawn machinery, early Irish public transport; and see the Old Irish Crannog! Hot food available in the coffee shop or bring a packed lunch along. Groups can make their own chocolate lollipop for an extra €4 per child, in the popular Ice-cream & Chocolate Factory. Farm prices €9.50 per child - one adult free per 10 children. Complimentary tea & scones for free adults. Call 021 4668461 / 083 8488142 E: info@leahysopenfarm.ie www.leahysopenfarm.ie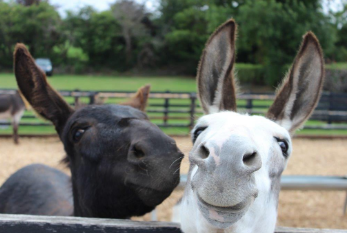 THE DONKEY SANCTUARY in Liscarroll is just 15 minutes from Mallow and home to lots of friendly donkeys. Fun school tours include donkey grooming, an interactive talk about donkey welfare, and then groups are free to walk/run/gallop around the beautiful walkways and meet the donkeys along the way. There is an enclosed seated picnic area and a warm DVD room, plus a welcoming visitor centre where light refreshments can be purchased. Free admission and parking but donations are most welcome and appreciated. Please call 022-48398 and visit www.thedonkeysanctuary.ie
MUNSTER RUGBY EXPERIENCE MUSEUM at THOMOND PARK STADIUM With easy access for coaches and improved facilities, the Museum is an ideal stop on your school tour day. Located close to many attractions in the Shannon region, why not take in some sporting history as well as Irish history? Take a guided tour of the spectacular Thomond Park Stadium, from a seat in the home dressing room to a walk down the tunnel. Also included is a visit to the interactive museum and specially commissioned film showcasing the proud heritage of Munster Rugby. With ample parking and easy access to all major routes, the stadium is perfect for primary school tours!
QUOTE 'PRIMARY TIMES' WHEN BOOKING FOR €5 PER PUPIL ON 061 421100 OR EMAIL: museum@thomondpark.ie TO CLAIM THIS SPECIAL SCHOOL TOUR RATE
UL SPORT ADVENTURE CENTRE in Killaloe, Co. Clare offers Primary School Tours from just €25pp (April - May 15th, 2020) School groups visit the purpose-built University of Limerick Adventure Centre for the wonderful facilities and expertise of its staff. "Education Through Sport" activities for primary school groups include Sailing, Kayaking, Canoeing, Windsurfing, Stand Up Paddle Boarding (SUP), Giant SUP, Climbing Tower, Hiking, Archery, Orienteering, High Ropes & Low Ropes, Adventure Trail and Bushcraft. The perfect location for outdoor adventures, a wide range of groups can be catered for with very competitive school tour rates and experienced staff.
To make a school tour or group enquiry or for booking information, please call 061 376622 email: info@ulac.ie and visit www.ulac.ie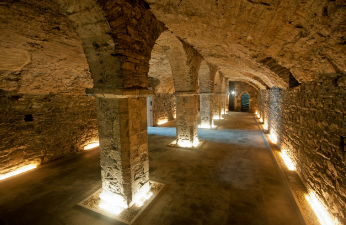 WATERFORD TREASURES – EPIC TOUR OF THE VIKING TRIANGLE
The award-winning all weather guided tour of the oldest part of Ireland's oldest city, the 'Epic Tour of the Viking Triangle', is an interactive fun guided tour of the Viking Triangle, taking in six national monuments within one hour. The larger-than-life guide speeds you through the streets and through 1100 years of Waterford's history from the Vikings to Victorians!
Discover Reginald's Tower, Greyfriars Medieval Franciscan friary, Choristers' Hall, the Mayor's Wine Vault, Bishop's Palace, and (if a church service is not in progress) Christ Church Cathedral is also included. It's a fun engaging tour with numerous photo opportunities along the way. Don't miss the 'Mayors through the Ages, Eight Centuries of Civic Government in Ireland' at City Hall.
Bookings 0761 10 2501 or email: bookings@waterfordcouncil.ie and visit www.waterfordtreasures.com FB: WaterfordTreasures Twitter@WFORD_Treasures
The LAFCADIO HEARN JAPANESE GARDENS are set in the beautiful seaside town of Tramore, County Waterford. School Tours are a speciality and can also be customised on request for groups of all ages. The gardens have a wonderful and unique story to tell around the life journey of Lafcadio Hearn a very famous writer who spent his childhood summers in Tramore and whose stories are still told to school children in Japan today. There are Interactive Touch Screens, Discovery Trail, Audio Visual Screens, a Japanese Teahouse with Projection and magical woodlands. Children can enjoy the magic of the gardens while also learning some Japanese culture and phrases from their really interesting Tour Guides. Tours lasts approximately one hour and costs €3 per child, a healthy picnic lunch plus Tour costs from €8 per child. Tel: 087 0960013 Email: info@lafcadiohearngardens.com www.lafcadiohearngardens.com
NATURE EXPRESS
Board the Waterford Suir Valley Railway at Kilmeadan station Co. Waterford to journey through the countryside and along the banks of the River Suir, beside Waterford Greenway. Disembark the train at Carriganore where nature guide and author, Paddy Dwan will take you on another journey through nature. Discover the wonderful bird life, flora and fauna along the banks of the River Suir, with a little bit of archaeology and social history thrown in. Paddy is passionate of about this historic area and he loves to share it with and enthuse others. You can explore and learn as you walk along the safe and beautiful Waterford Greenway. This School Tour is both fun and educational and suitable for all ages. Cost €10 per child, teachers free. Alternatively, school children can enjoy a 50 minute train trip beside the River Suir, make a wish in the Magic Wood and journey through a 40m tunnel. They do not get off the train until it returns to Kilmeadan Station. Cost €4 per child, teachers free. Tel 051 384058 www.wsvrailway.ie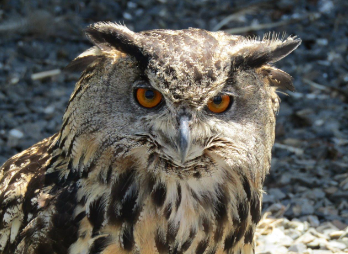 Ardmore Open Farm & Mini Zoo
School Tours at Ardmore Open Farm & Mini Zoo combine education and action, for a fun filled tour of up to four hours for primary school children. Indoor and outdoor activities include access to a three-tier soft play centre, zip wire, football skills, obstacle course, soccer pitch, playground and go-karts. Supervised petting time and an informative walk around the mini zoo for students. Dedicated petting times are included where children get to hold different species of small animals from rabbits to tortoises and snakes to owls. Alternative activities are available in wet weather, and hot food options also available. For competitive school tour rates, please call Bridget on 024 87600 or email bridgetardmoreopenfarm@gmail.com and visit www.ardmoreopenfarm.ie
THE LISMORE SCHOOL TOUR ADVENTURE NEW ACTIVITES FOR 2020: *Virtual Reality Tour of Lismore* Castle Put on a Virtual Reality Headset and set foot inside one of Ireland's most famous Castles without leaving your seat! Using cutting edge virtual reality, your class will be taken through Lismore Castle by the famous characters who have graced it's halls.*STEM of Stories* Choose from from Roald Dahl or Dr. Seuss and your class will discover the Science, Engineering and Maths hidden in the pages of their favourite stories. Will you be engineering to solve environmental problems for the Lorax? Or making George's Marvellous Medicine? Snozzcumbers, sneetches and lots of laughs guaranteed in this hands-on, fun STEM Workshop. Pick and choose a full day of activities to suit your class for just €15 per student in Lismore, Co. Waterford. HORRIBLE HISTORY: gruesome outdoor workshop at Ballysaggartmore Towers. WOODLAND WANDERERS: Interactive forest fun using drama to re-enact history; followed by Bug Bingo to meet creepy crawly inhabitants. PROFESSOR PUPPET'S WORKSHOP: Create design and decorate your own glove puppet. SCRIBBLE SQUAD: Giant doodle activity creating a class masterpiece to take back to your school. PUZZLE IN THE PARK: Work as a team to solve riddles and puzzles in Millennium Park. Activities are suitable for all ages *Horrible History 1st Class upwards. Lismore Heritage Centre has over 20 years' experience in the education sector. Lismore Mobile Science Workshops can also visit your school to deliver a wide range of science-based, curriculum led workshops. Please call 076 1102157 E: rleddy@lismoreheritage.ie visitwww.discoverlismore.com
TIPPERARY MUSEUM OF HIDDEN HISTORY welcomes school groups - guided tours with activity sheets are available from 3rd - 6th class, free of charge. Art and craft workshops based on the seasons and calendar customs, and archaeology workshops such as pottery, ogham necklaces and a dig in a box are available on request. Booking is essential – call Julia on 0761 06 5254 Email: julia.walsh@tipperarycoco.ie Visit www.tipperarycoco.ie and www.hiddenhistory.ie
The Irish National Stud & Gardens are excited to launch their new interactive 'Kick Back to Nature Tour'. This school tour provides a unique opportunity for school children to get up close to horses and wildlife in a relaxed and natural environment. 'The Wonder of the Horses, from foal to legend' lets students learn about this fascinating industry and enjoy hours of pure freedom. Watch children interact on a 45-minute tour of a working stud farm and afterwards they'll enjoy a fun, activity session in a classroom where they can touch and try on a range of equestrian equipment.
For those looking for a more relaxed approach, the Irish National Stud can also provide a basic package that includes a 45 minute tour of the grounds. After the group can enjoy exploring the gardens, the fairy trail and have fun in the playground. For more information visit wwww.irishnationalstud.ie or email reservations@irishnationalstud.ie