SAVE THE DATE - CORK DISCOVERS IS BACK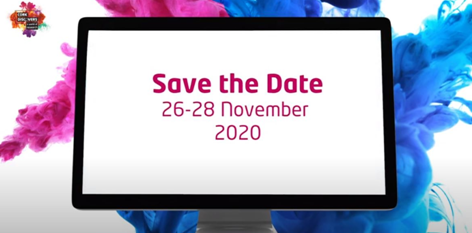 Cork Discovers, a European Researchers' Night, is back but not how we know it. Over the last two years UCC campus opened to curious Corkonians touring an exhibition hall of activities and taking part in interactive workshops. Pop up events took place in The Glucksman, Nano Nagle Place, Cork Public Museum, CIT Blackrock Castle Observatory and St. Peter's Cork, as well as walking tours to and from the City Centre.
This year we can't gather together but we will come straight to your living rooms and kitchens, streaming incredible live events into your homes from November 26-28. Tune in to thought-provoking talks, interesting experiments and interactive activities aimed at all ages.
Keep up to date at CorkDiscovers.org
And follow us on social:
Cork Discovers is a European Researchers' Night funded under the European Union Horizon 2020 research and innovation programme (under grant agreement No. 955330). The Europe-wide public event intends to showcase the work researchers to the public through innovative activities and games, showing the diversity of sciences and the impact research has on daily life. The addition aim is to stimulate interest in research careers among young people.